Obama's first post-presidency interview was with Prince Harry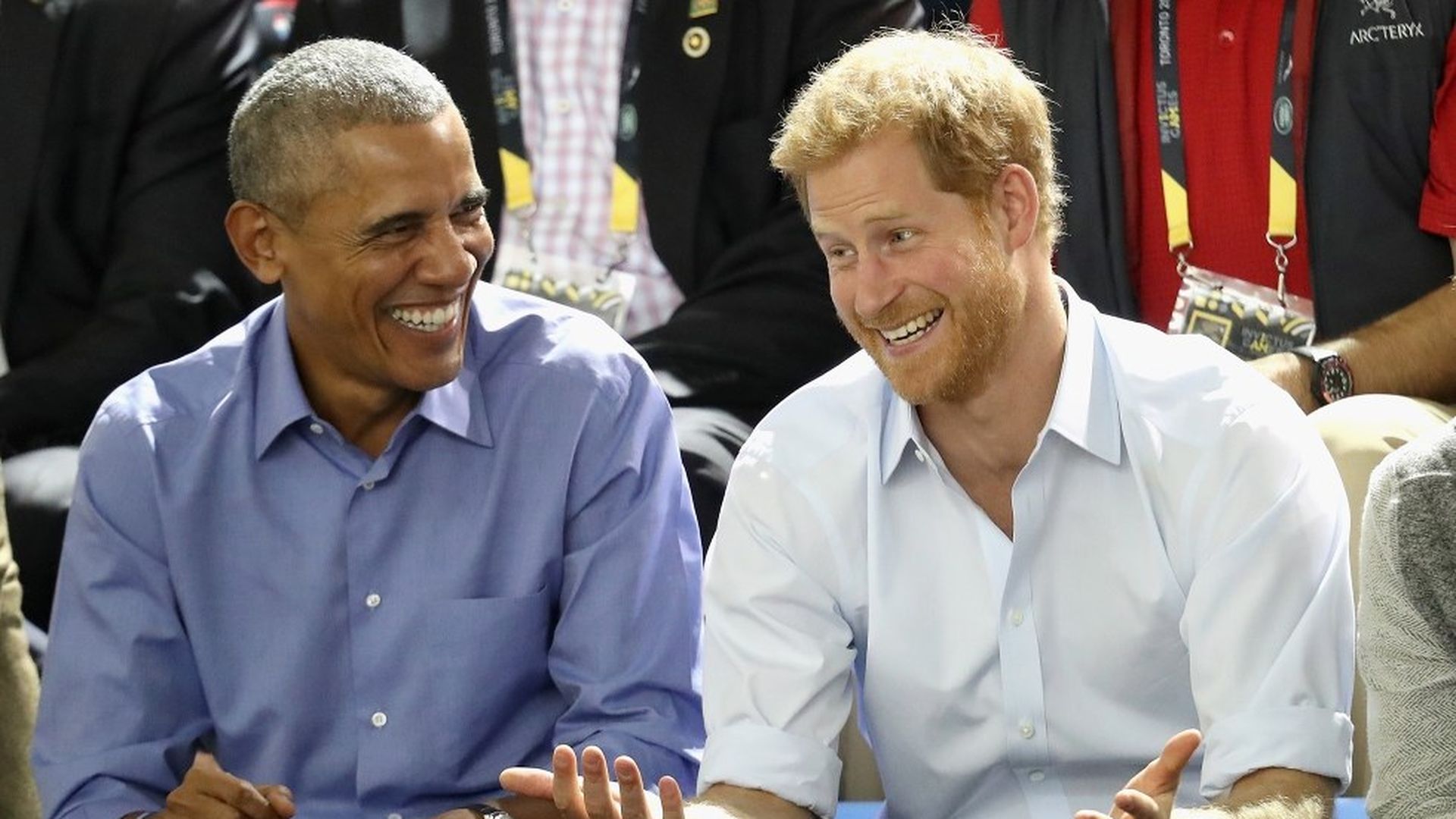 Former President Obama urges responsible social-media use by "all of us in leadership," in an interview with Prince Harry that was broadcast on today's BBC Radio 4's "Today." The interview, which Obama said was his first as former president, was recorded in Toronto in September during the Invictus Games. Prince Harry was one of several of the program's guest editors over Christmas.
Obama, who doesn't mention Trump: "One of the dangers of the Internet is that people can have entirely different realities. They can be cocooned in information that reinforces their current biases."
More from their chat:
"On the internet, everything is simplified. When you meet people face to face, it turns out they're complicated."
On social media: "The question has to do with how do we harness this technology in a way that allows a multiplicity of voices, allows a diversity of views, but doesn't lead to a Balkanisation of society."
On his post-presidency mornings: "I wake up later."
On adjusting to a pace that allows for more reflection: "Where I'm from, if we don't do something in half an hour, somebody dies."
On the advantage young people have over someone like him, who's 56: "There's a freshness to what young people perceive as possible."
Something for all of us: In the sweep of history, "I'm the blink of an eye."
From the lightning round ... Cigarettes or gum: "Gum now, baby."
The Rock or Chris Rock? "I like them both."
Download the full podcast.
Go deeper