North Korea and South Korea use hotline for first time since 2016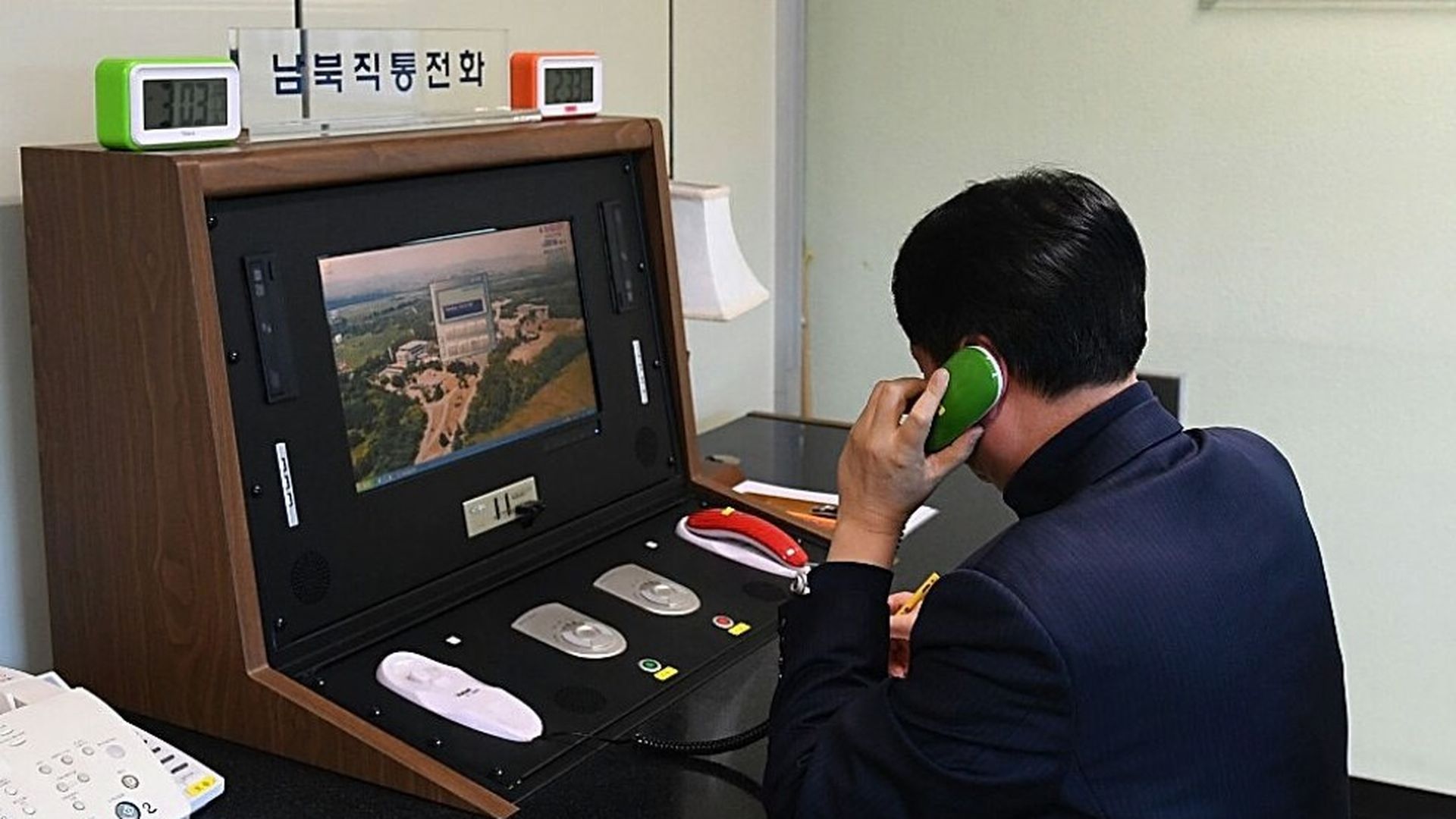 North Korea and South Korea spoke directly today on a phone line that hadn't been used since 2016, per CNN. The rare diplomatic contact — initiated by the North — comes after North Korean leader Kim Jong-un expressed a desire for his country's athletes to take part in next month's Winter Olympics in Pyeongchang, South Korea.
Why it matters: Any contact between the two nations is a positive sign, especially after a war of words on Twitter that featured President Trump threatening a nuclear exchange against the North. This development plays into South Korean President Moon Jae-in's hope that the Pyeongchang Games could bring about positive movements toward peace between the two Koreas.
Go deeper