Nikki Haley says U.S. will call for emergency session on Iran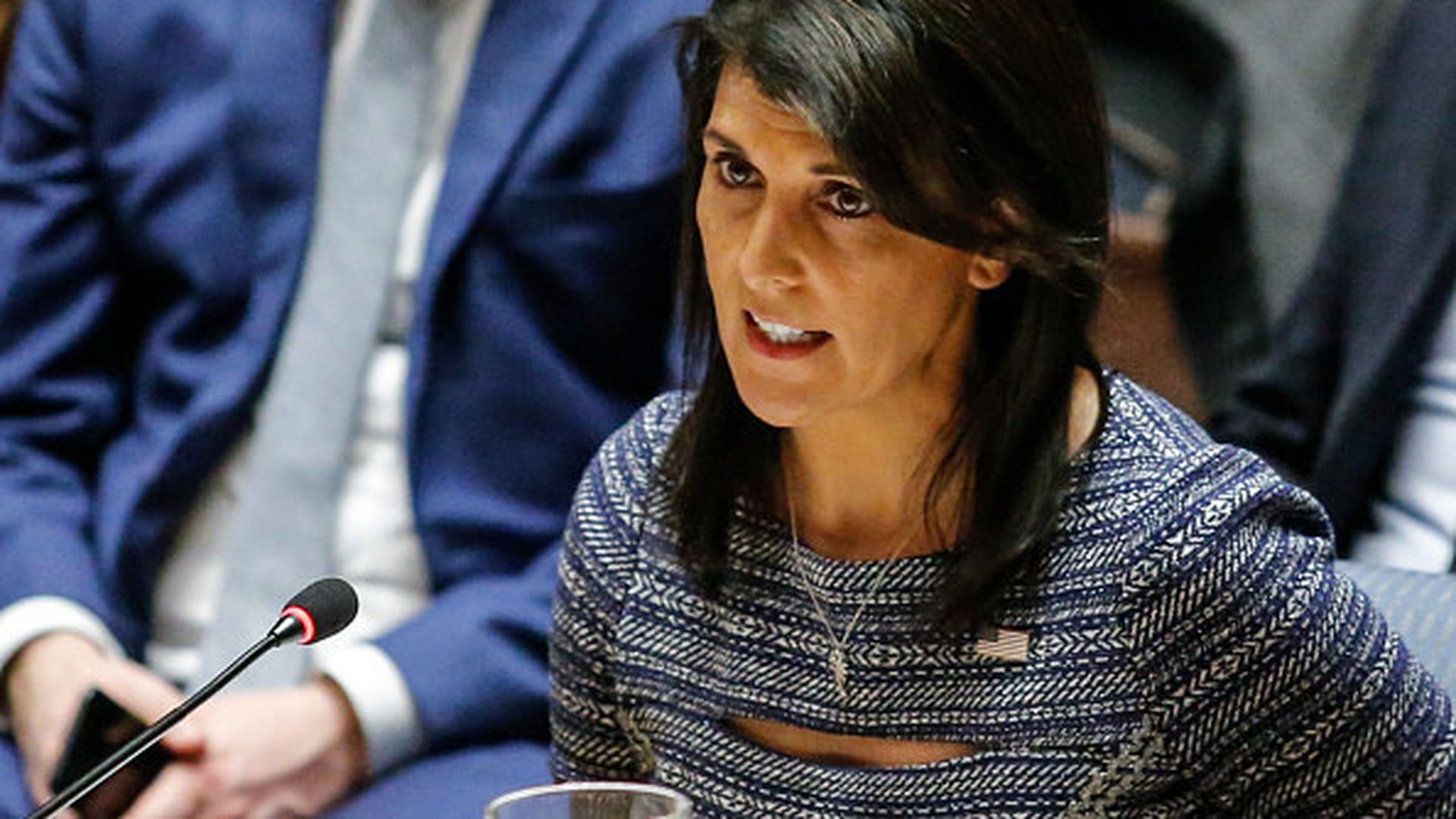 UN Ambassador Nikki Haley solidified America's support for the Iranian protestors during a press conference outlining her 2018 priorities, and said the U.S. will call for an emergency session on Iran in New York and in Geneva at the Human Rights Council.
"In these first days of 2018, nowhere is the urgency of peace, security, and freedom being more tested than in Iran. We applaud the tremendous courage of the Iranian people ... This is a precise picture of people rising up against an oppressive dictatorship. The UN must speak out. We must not be silent. The people of Iran are crying out for freedom."
Haley's 2018 priorities:
Iran: The U.S. wants to "help amplify the voices Iranian people." She also said the Trump administration is committed to its decertification of the Iran deal.
North Korea: "We will never accept a nuclear North Korea," said Haley. "North Korea can talk with anyone they want, but the U.S. will not recognize it ... until they agree to ban the nuclear weapons that they have."
Pakistan: "The U.S. will stop all funding for Pakistan as they continue to harbor terrorists," she said in response to questions about the U.S. withholding $255 million in aid to the country. "Pakistan has played a double game for years ... that game is not acceptable to this administration." She added that the aid issue is not connected to the vote on Jerusalem.
Palestine: "We very much still want to have a peace process" for the Israelis and Palestinians.
Go deeper