Newark commits to keeping its fiber network net neutral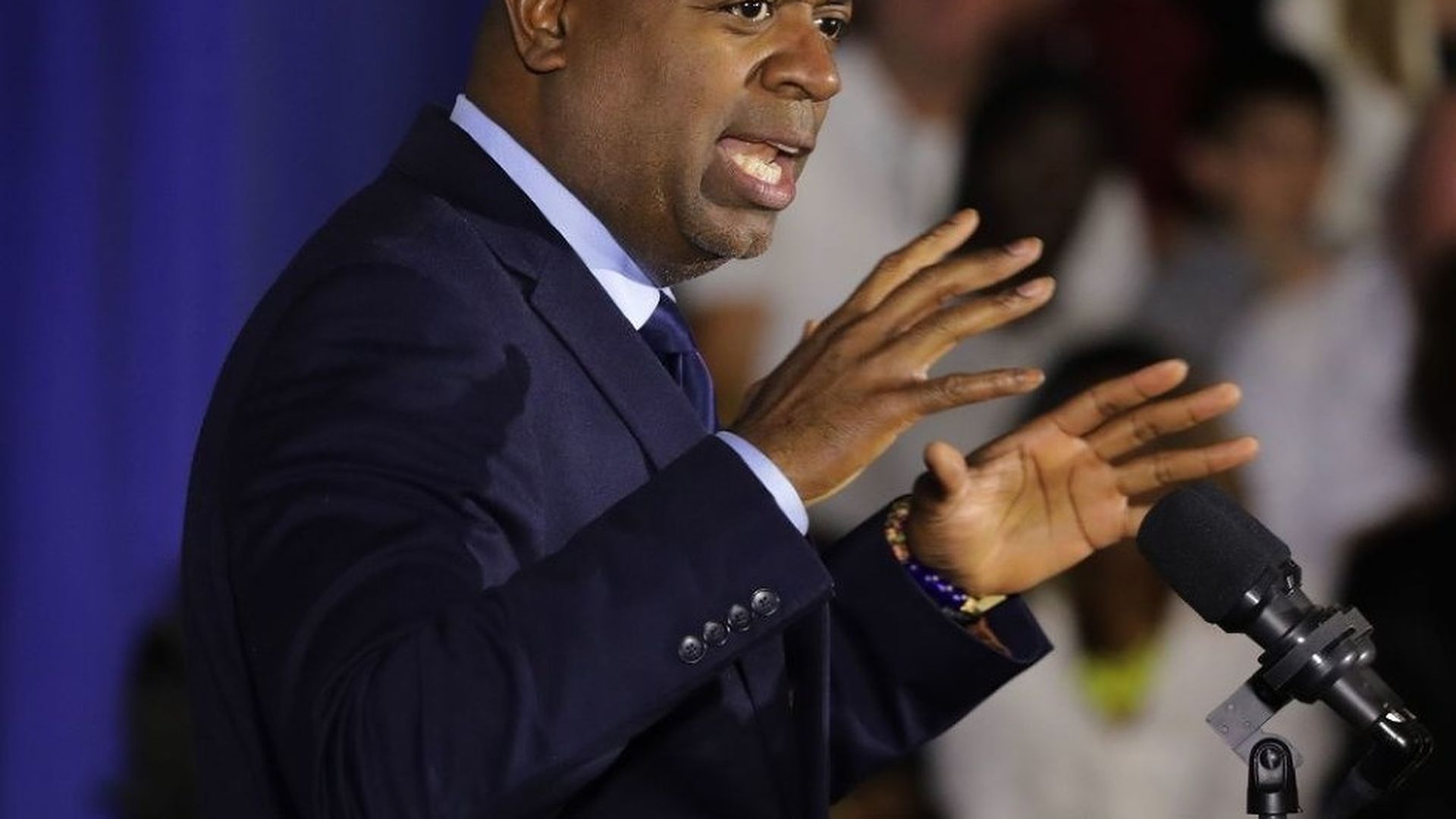 The mayor of Newark, NJ, is taking a stand against the recent FCC decision to overturn net neutrality rules. Ras Baraka will announce today that the city's high-speed fiber optic network will continue to prohibit blocking, throttling and fast lanes on its network even after the FCC rules go away. The city's contracts with third parties that connect its network will also include net neutrality clauses.
Why it matters: It's not the first time local officials have pledged to abide by regulations that the Trump administration has rolled back (remember the Paris Agreement on climate change?). On the net neutrality issue, Newark appears to be the first municipality to take a stand.
What to expect: The tech crowd will cheer Newark's voluntary commitment to net neutrality. But don't expect a slew of cities to follow suit. Most cities don't operate their own municipal broadband network, which is an extremely expensive undertaking. Their businesses and residents have to get broadband service through private companies like Comcast, Verizon or smaller local providers.
Between the lines: Newark says its fiber network (as well as a lot of dark fiber coursing beneath the city) has helped attract companies that need access to its high-speed network. Newark is also gunning to be chosen to host Amazon's second headquarters, for which high-speed broadband is a requirement. So the city is appealing to the pro-net-neutralty leanings of the biggest tech companies as a differentiator. The city plans to expand Newark Fiber next year.
Go deeper