New tax cuts projections predict it won't pay for itself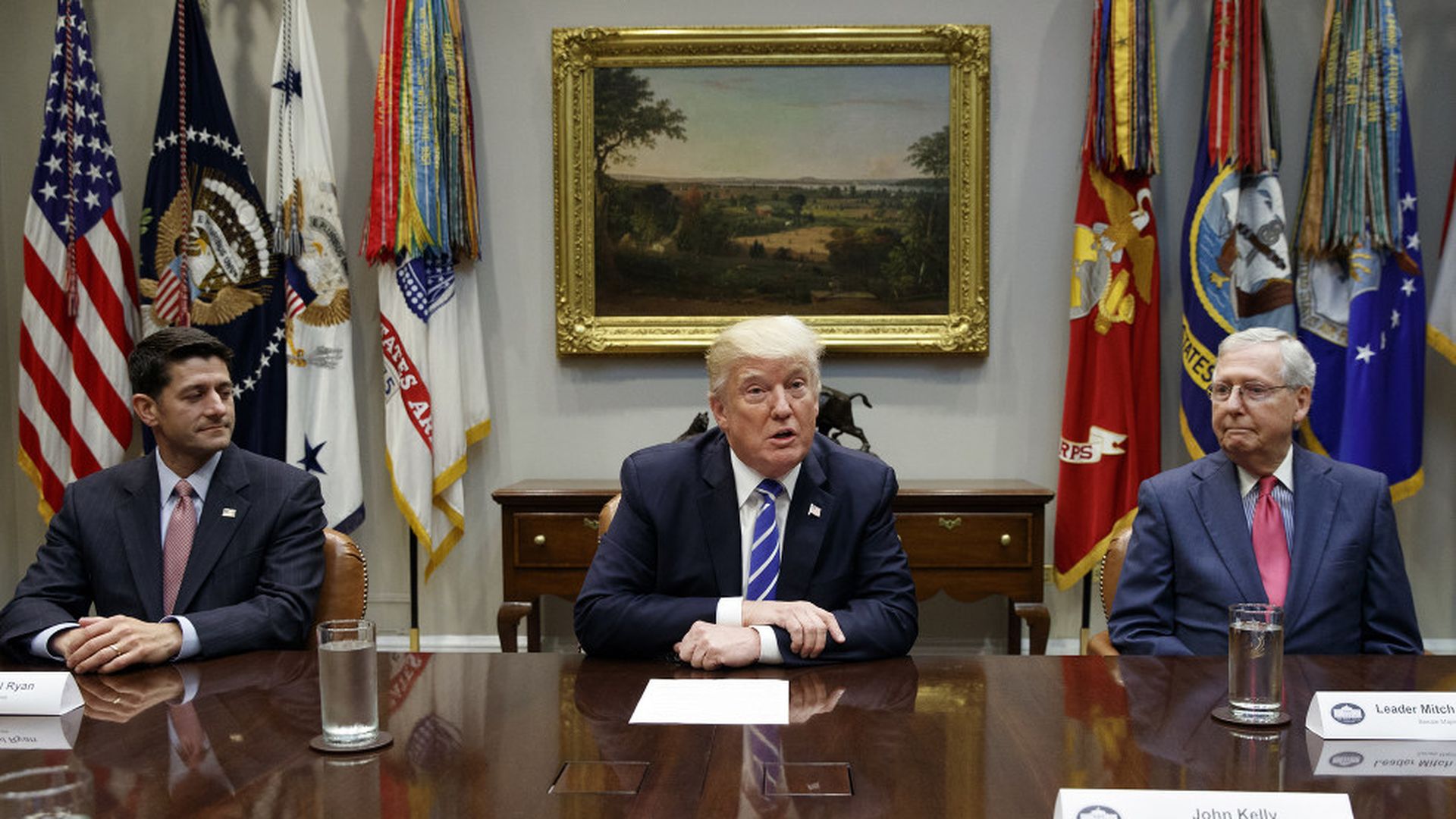 Just days away from a crucial vote on the GOP's tax overhaul package, The Tax Foundation and Committee for a Responsible Federal Budget have released new analyses breaking down the estimated cost of the bill.
By the numbers: The conservative Tax Foundation predicts the plan will increase the federal deficit by $1.47 trillion, or $448 billion when you factor in economic growth; while the group of budget hawks say it could end up costing $2.2 trillion, or $1.5 trillion including economic growth.
The bottom line: The wide range shows how imprecise the estimates are, but neither group thinks the tax bill is going to pay for itself.
"The plan would significantly lower marginal tax rates and the cost of capital, which would lead to a 1.7 percent increase in GDP over the long term, 1.5 percent higher wages, and an additional 339,000 full-time equivalent jobs."
When fully implemented, the bill "would spur an additional $600 billion in federal revenues from economic growth."
Over the next decade, the cuts "would increase GDP by 2.86 percent over the current baseline forecasts."
"Overall, the plan would decrease federal revenues by $1.47 trillion on a static basis and by $448 billion on a dynamic basis."
Committee for a Responsible Federal Budget analysis:
The final plan would "would cost $1.46 trillion under conventional scoring and over $1 trillion on a dynamic basis over ten years, leading debt to rise to between 95 percent and 98 percent" of GDP by 2027 (compared to 91 percent under current law).
When factoring in the series of expirations and long-delayed tax hikes incorporated in the bill, the package could end up costing $2.0 trillion to $2.2 trillion, meaning debt would rise to between 98 percent and 100 percent of GDP by 2027.
Go deeper