Mueller team says investigation will continue into 2018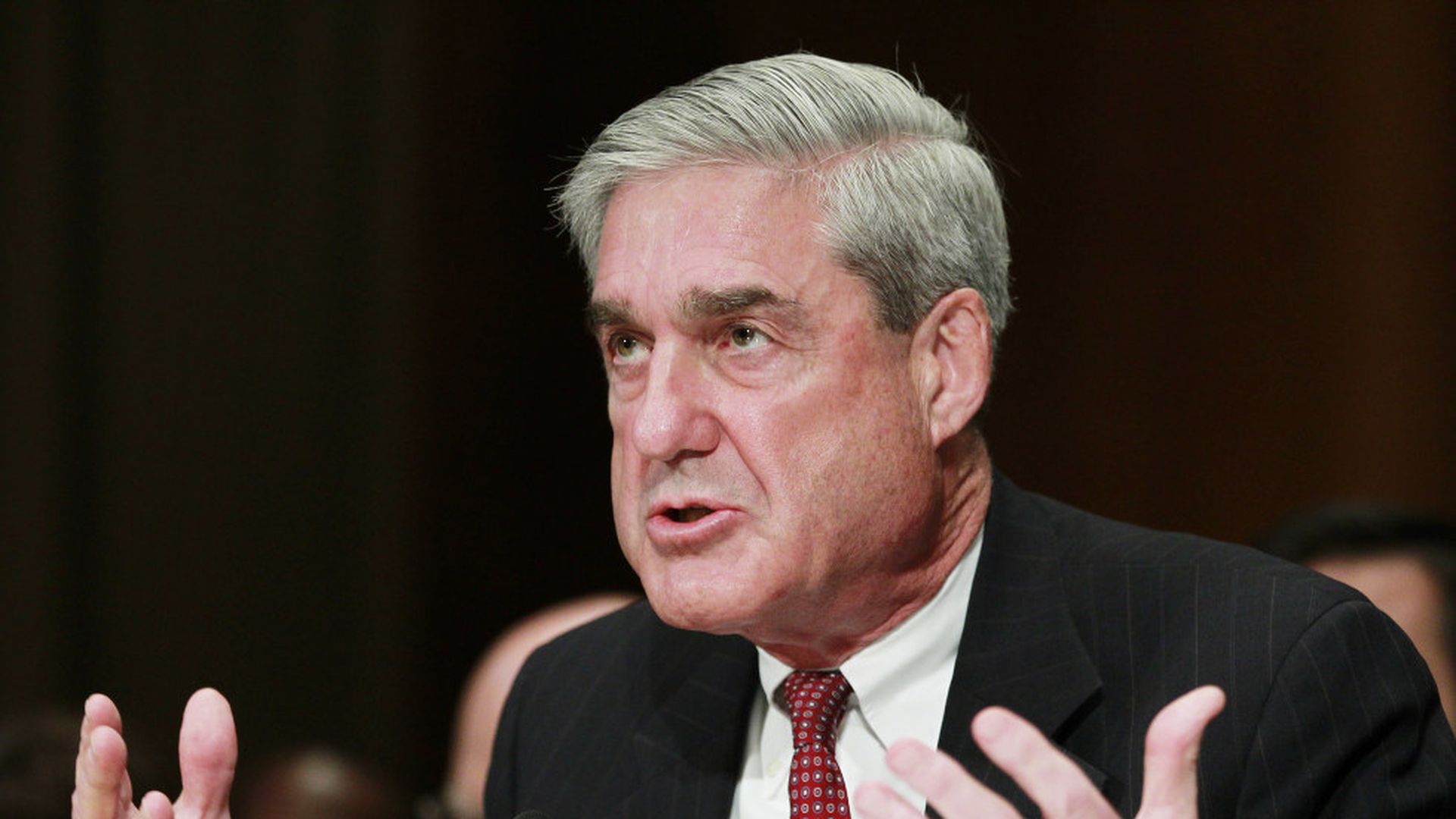 Members of Special Counsel Robert Mueller's team say the Russia probe will at least continue through 2018, the Washington Post reports.
Why it matters: White House lawyers had said the probe would be complete this year. When they meet with Mueller's team this week, the Post reports they hope to hear that the probe is wrapping up and shifting focus away from President Trump. As the investigation continues into the new year, tensions are building between the administration and Mueller's office.
Go deeper