Mark Zuckerberg's real campaign: Save Facebook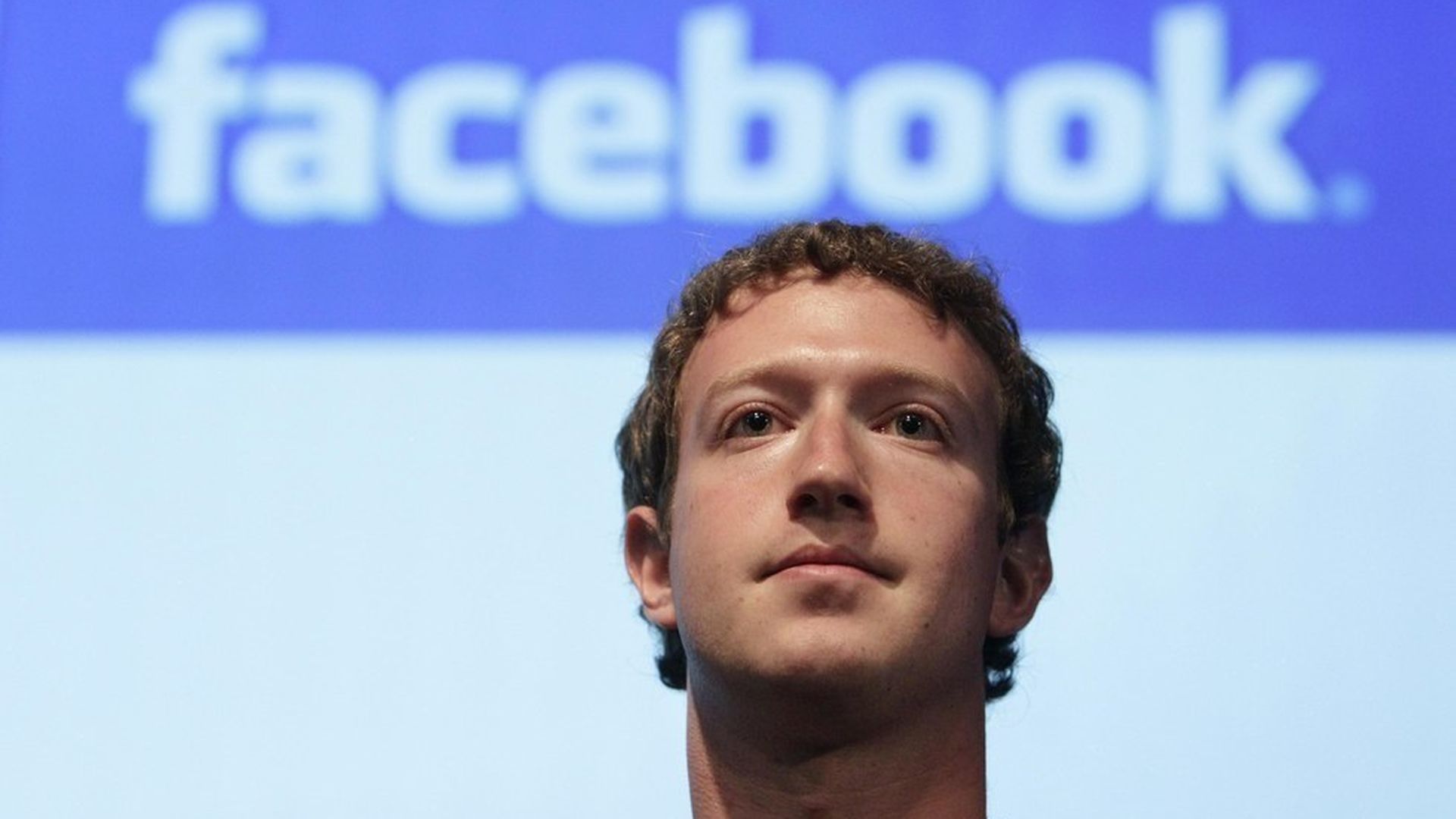 Mark Zuckerberg started 2017 scoffing at the idea of Russia election manipulation on Facebook, and looked like he was contemplating his own possible run for the presidency.
Facebook's CEO ends 2017 a very changed man: scrambling to curtail (some of) the manipulation he now acknowledges exists, and to save the most powerful platform in human history.
A Facebook exec tells us: "This is the year people will see we get that there's real work to do. We have to change."
Fake news and Russia get the attention, but Facebook say it plans "real product fixes" in other areas, including demonstrating how seriously the company takes data privacy. Facebook leaders say they're not waiting for legislation: If they fix the substance, the reputation will follow.
In Silicon Valley, you hear frequent comparisons between the tech giants and the old utilities: The companies are quickly becoming the infrastructure across which all information moves. Going forward, they will be scrutinized that way.
Facebook, Google and Twitter are no longer seen as harmless toys and tools. In fact, the political and public swing against these darlings of Silicon Valley is one of the most important non-Trump trends of the year — and one likely to echo for many years to come:
Sean Parker and other early Facebook execs went public with concerns about how the company manipulates data and our minds.
Democrats have held private briefings on whether Facebook and other companies knowingly and purposely create dangerous addictions to their products.
Senate Intelligence Vice Chair Mark Warner (D-Va.) and other lawmakers are pushing for tighter regulation, starting with political advertising. Warner also wants Facebook to open data to outside experts so they can see if the full scope of Russian manipulation has been disclosed.
Facebook COO Sheryl Sandberg, alone among top tech execs, confronted the controversy head-on, in a half-hour-plus interview with Axios. Facebook should be applauded for doing what few companies do in crisis: responding to the critiques in real-time.
How many companies admit their product can be unhealthy if used the way lots of people use them?
Facebook says it knows that addicting people to their detriment doesn't work in the long run.
Execs tell us that their mission for 2018 is: Make sure the platform is responsible so people can use it for their "well-being," the platform's new buzzword.
Be smart: Turns out that Zuckerberg, with his high-profile travel through Trump country, was gearing up for a political campaign — just not the one you thought. He knows the worldwide fight for Facebook's reputation will last a lifetime, and will influence how far and fast regulators go.
Be watchful: Facebook is not fighting fake news — it's fighting spam and clickbait. This is a significant and highly substantive differentiation.
The bottom line: Facebook wants to use as little editorial judgment as possible in weeding out crap on its platform, to avoid becoming a media company — a business with much smaller margins and greater legal liability.
Unless tech companies are regulated to be held accountable for content that crosses their platforms, Facebook will not fundamentally change — something Sheryl Sandberg made clear in her October conversation with Axios.
Between now and New Year's Day, Axios CEO Jim VandeHei and executive editor Mike Allen will bring Axios AM readers our year-end thoughts on the topics that matter most. Sign up here.
Go deeper