Magic Leap finally shows its AR headset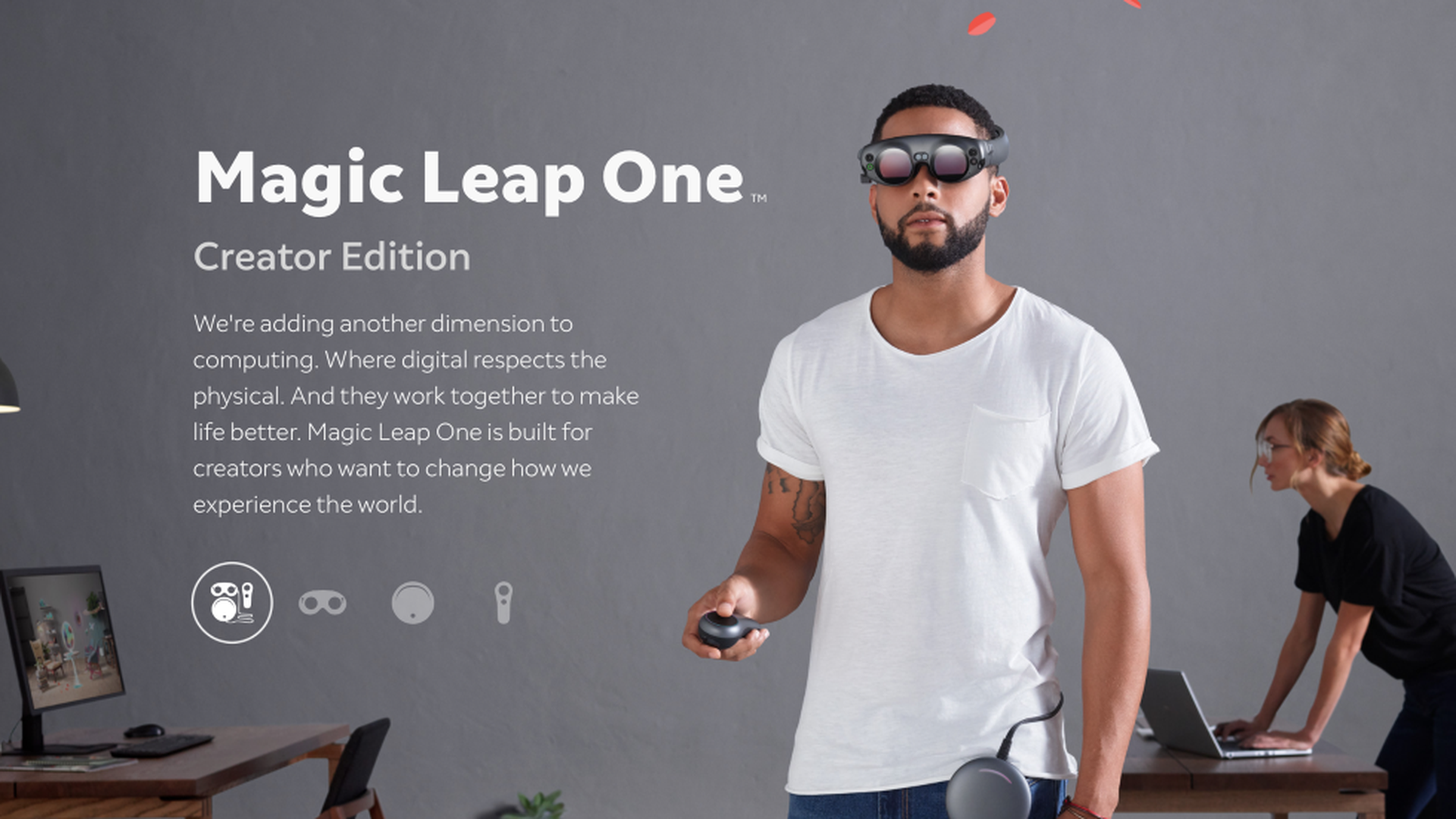 Magic Leap finally showed what its hardware looks like and said the first version of the augmented reality headset will ship next year, though it did not announce pricing. It consists of a headset with multiple cameras and a small hip-worn computer pack.
Why it matters: Magic Leap has been the most talked about AR product for years. Next year we will find out how well the hype lines up with reality.
Go deeper: RollingStone has a closer look at the secretive start-up and its mixed-reality goggles.
Go deeper