Lawsuits may seek hundreds of billions from opioid makers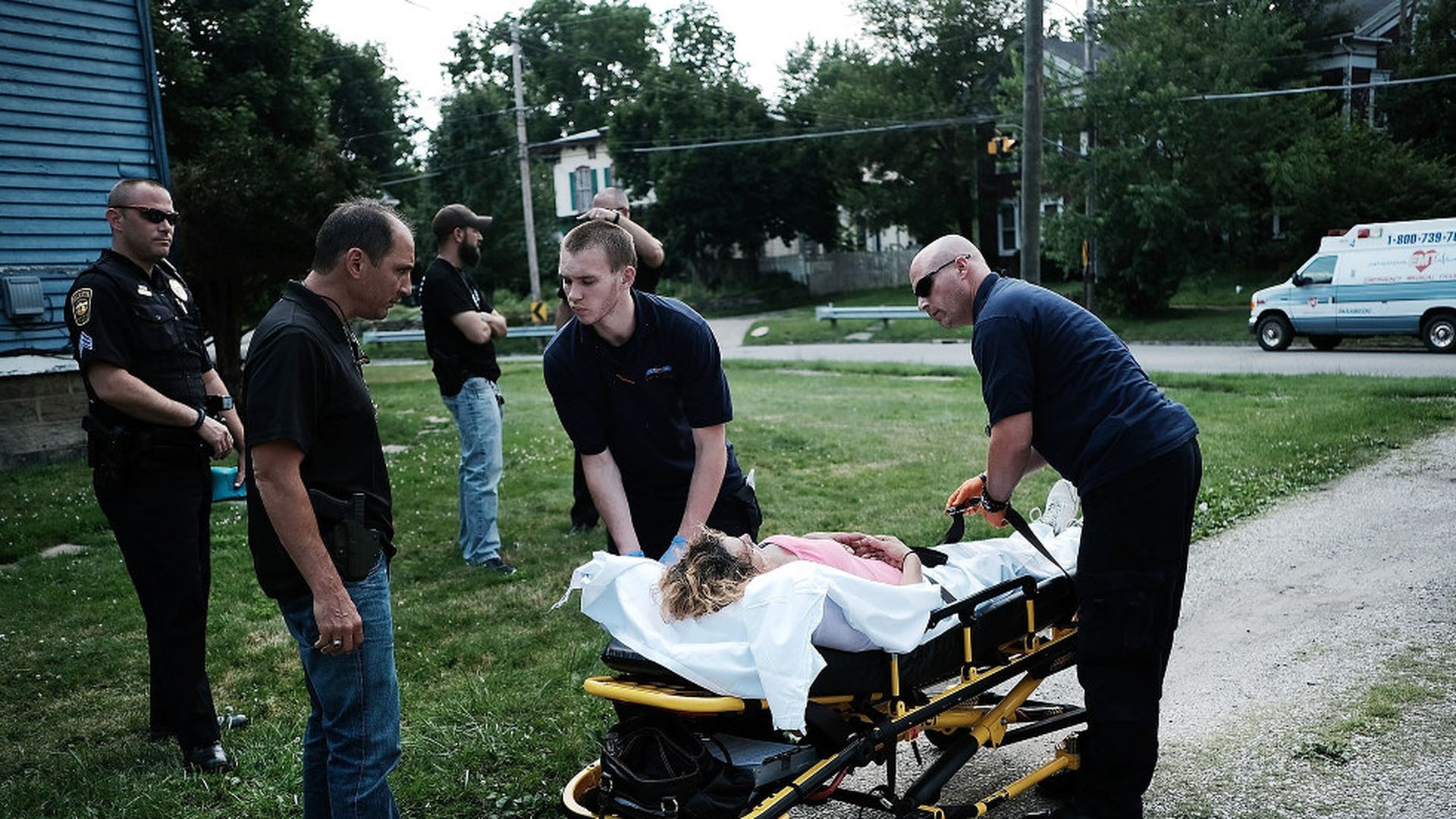 The city of Detroit yesterday joined a torrent of an estimated 400 cities, counties and states suing opioid makers. Their main allegation: the companies are complicit in an addiction crisis that has killed about 37,000 people in the U.S. in just the 12-month period ending in May, or 103 per day.
Read this statistic: When you add in heroin, to which opioid addicts often turn because it's cheaper and often easier to obtain, the 12-month number of opioid deaths through May exceeds 53,000, meaning 145 people per day.
More suits will be filed this week in Illinois, and Paul Hanly, one of the leading lawyers for the plaintiffs, tells Axios that the number of cases will rise to almost 1,000 by this time next year, a deliberate strategy of driving the opioid-makers to the negotiating table. The suits, first filed in 2014, have vastly accelerated pace this year. In a settlement, Hanly said, "we're talking tens of billions if not hundreds of billions for a nationwide resolution." The lawyers' model is 1990s litigation that led to a $246 billion settlement with Big Tobacco under similar allegations.
Any settlement, Hanly said, is meant to reimburse localities for services like ambulance, hospitalization and, too often, morgues, funeral homes and cemeteries.
The lawsuits list Purdue Pharma, the maker of OxyContin, the principal opioid on the market; Janssen Pharmaceuticals; Endo and others. In September, Purdue filed motions to dismiss lawsuits filed by the states of Ohio and Wisconsin. If it wins, the company presumably will use that as a model for its defense.
In a statement given to Axios, Purdue said, "We are deeply troubled by the prescription and illicit opioid abuse crisis, and are dedicated to being part of the solution. As a company grounded in science, we must balance patient access to FDA-approved medicines, while working collaboratively to solve this public health challenge. Although our products account for approximately 2% of the total opioid prescriptions, as a company, we've distributed the CDC Guideline for Prescribing Opioids for Chronic Pain, developed three of the first four FDA-approved opioid medications with abuse-deterrent properties and partner with law enforcement to ensure access to naloxone. We vigorously deny these allegations and look forward to the opportunity to present our defense."
Go deeper