Justice Department ordered to re-examine Uranium One probe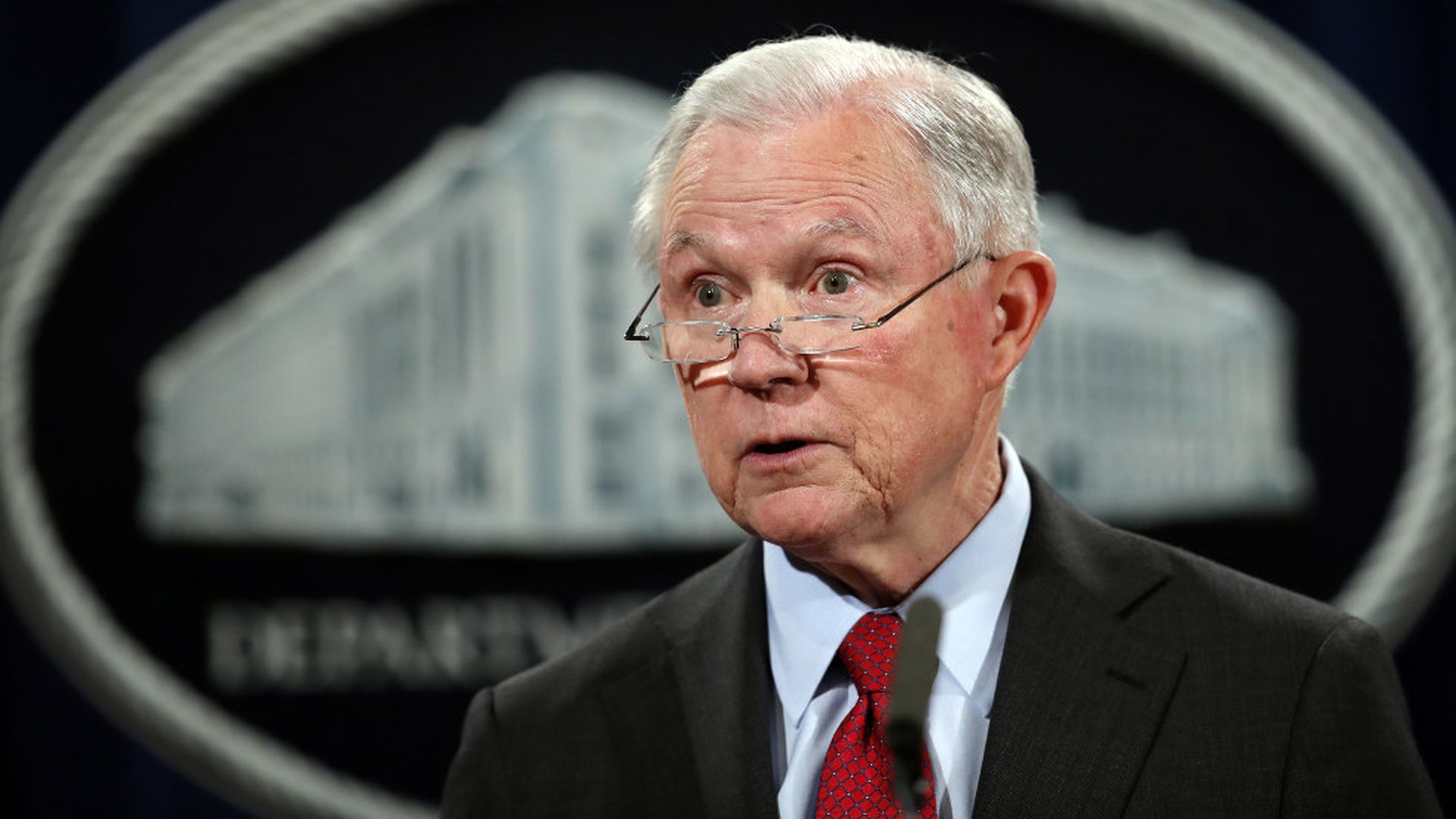 Attorney General Jeff Sessions has ordered Justice Department prosecutors to interview FBI agents about the evidence uncovered in their criminal investigation into the 2010 Uranium One deal, multiple law enforcement officials told NBC News. A senior DOJ official said the questions stem from an assistant attorney general's promise to determine whether a special counsel is warranted.
Background: Trump brought the deal back into light in October when he singled out Hillary Clinton and the Obama administration for their involvement in the deal, calling it "the biggest story that Fake Media doesn't want to follow." Since then, some Republicans have questioned whether the Obama administration knew that the FBI had evidence that Russia had engaged in criminal activity, as well as if Clinton Foundation donors had any influence in the deal's approval.
Why it matters: Trump has since used the renewed scrutiny surrounding the deal to draw attention away from the investigation into Russia's election interference, including any potential collusion between Trump campaign staff and Moscow.
Details of the interviews:
Assistant Attorney General for Legislative Affairs Stephen Boyd said DOJ lawyers would help Sessions determine whether a separate investigation should be opened or expanded, or whether a special counsel should be appointed.
The FBI agents are being asked to describe their findings from the probe, as well as note if there was any effort to squash prosecution, the law enforcement sources say.
Go deeper