How James Risen got the NYT to publish ​his NSA bombshell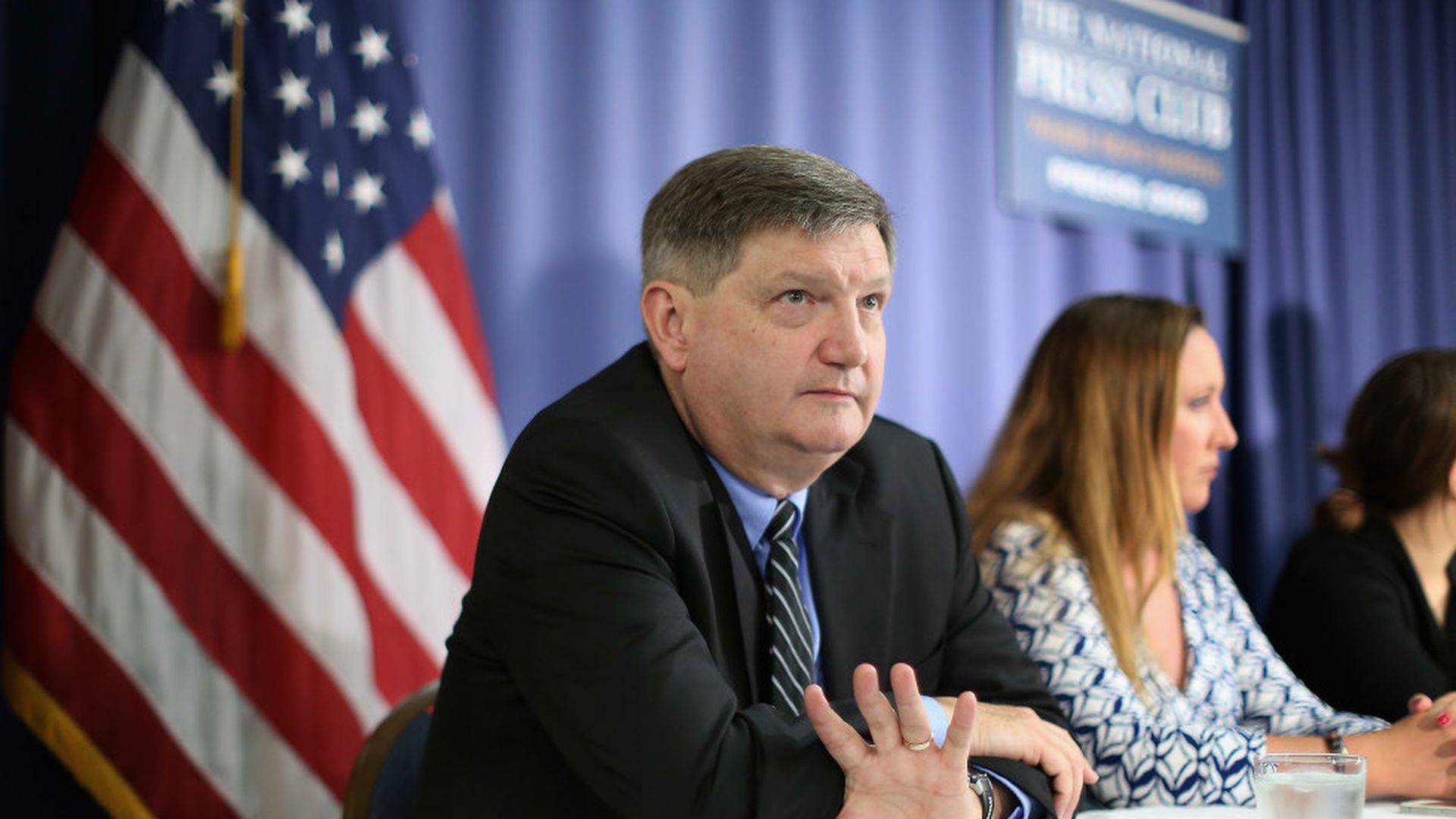 James Risen, the New York Times reporter who scored a Pulitzer in 2006, wrote a lengthy piece for The Intercept about his battles to get the paper to publish two of his stories — about the NSA's warrantless wiretapping of American citizens and a botched CIA plan to deliver faux nuclear blueprints to Iran — in the face of government intervention.
The impact: Though Risen's stories dealt with Bush administration-era events, the Obama administration continued to attempt to get him to reveal his sources via court filings, ultimately destroying the idea of "reporter's privilege" via an appeal to the Fourth Circuit — which includes Maryland and Virginia, key locations for national security reporting.
The key questions: Risen's inside tale explores the implications of national security reporting in as the War on Terror met the Internet Age:Can our government be trusted to react credibly and responsibly when presented with proof of its own wrongdoing?Who exactly owns the information uncovered via extensive, deeply sourced reporting — the reporter or the publication?Does a news organization have an obligation to defend their employees against the weight of a government investigation?Other eye-openers:
Government intervention: Risen describes being summoned to a West Wing meeting with then-national security advisor Condoleezza Rice and then-CIA Director George Tenet, who told them to "forget" the reporting that led to his Iran story. He also relays how the NYT's then-executive editor, Bill Keller, and then-Washington bureau chief, Philip Taubman, received secret briefings from the government on the NSA's wiretapping program that misled them about the program's scope.
The strength of surveillance: After meeting with a sensitive source via an intermediary, Risen started to do research about the source before receiving a call requesting him to stop Googling the source's name.
Go deeper