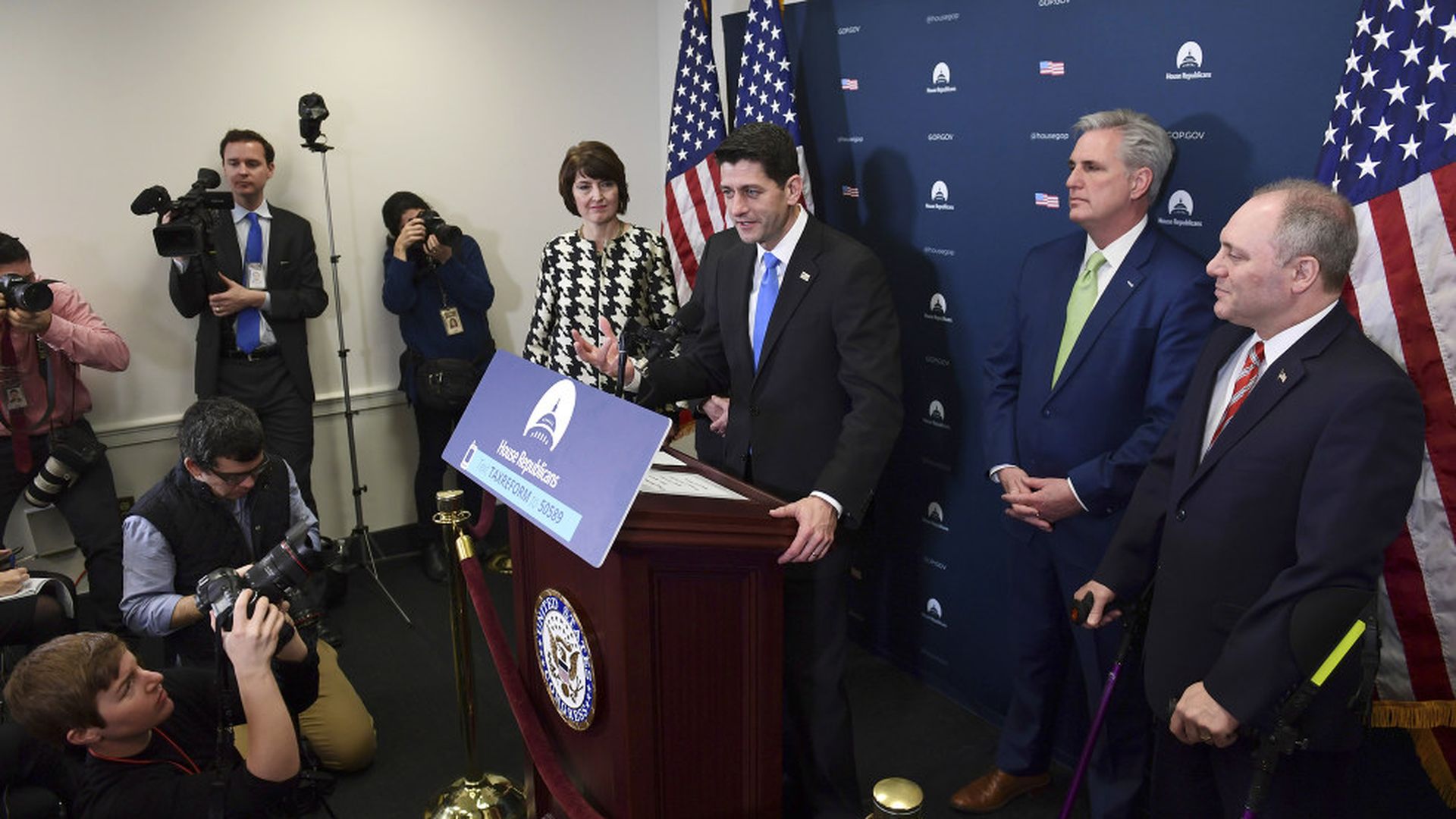 The House passed the GOP tax bill Tuesday, clearing the way for the package to be signed into law before Christmas.
What's next: The bill is now headed to the Senate. If it passes there, it will then be sent to President Trump's desk for his signature.
Update: The House will have to vote on the bill again tomorrow because some small provisions were found to violate Senate rules. Final passage isn't imperiled.
Go deeper: How the tax code is about to change.
Go deeper