Eric Schmidt is stepping down as chairman of Google's parent company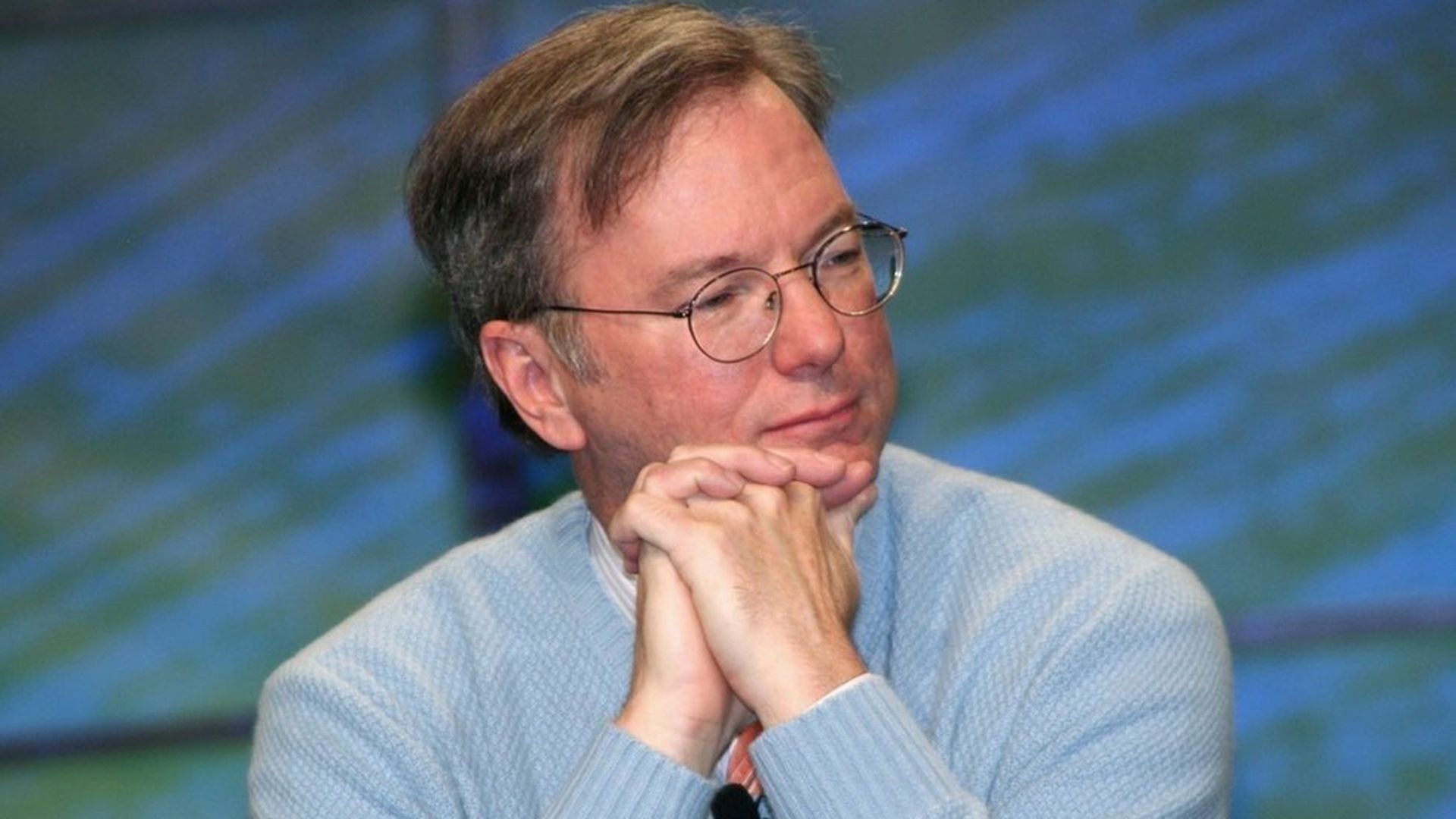 Eric Schmidt, who has helped lead Google since 2001, is stepping down in January from his post as executive chairman of parent company Alphabet. While the company expects to name a new chairman of its board, it doesn't expect that person to serve as a company executive, as Schmidt did.
Why it matters: Schmidt has been the outside force guiding the company's founders for more than a decade.
In a statement, Schmidt said he, as well as Google CEO Sundar Pichai and company founders Larry Page and Sergey Brin, all felt the timing was right:
"The Alphabet structure is working well, and Google and the Other Bets are thriving," said Eric Schmidt. "In recent years, I've been spending a lot of my time on science and technology issues, and philanthropy, and I plan to expand that work."
Go deeper