Elizabeth Warren has raised more than any other Senator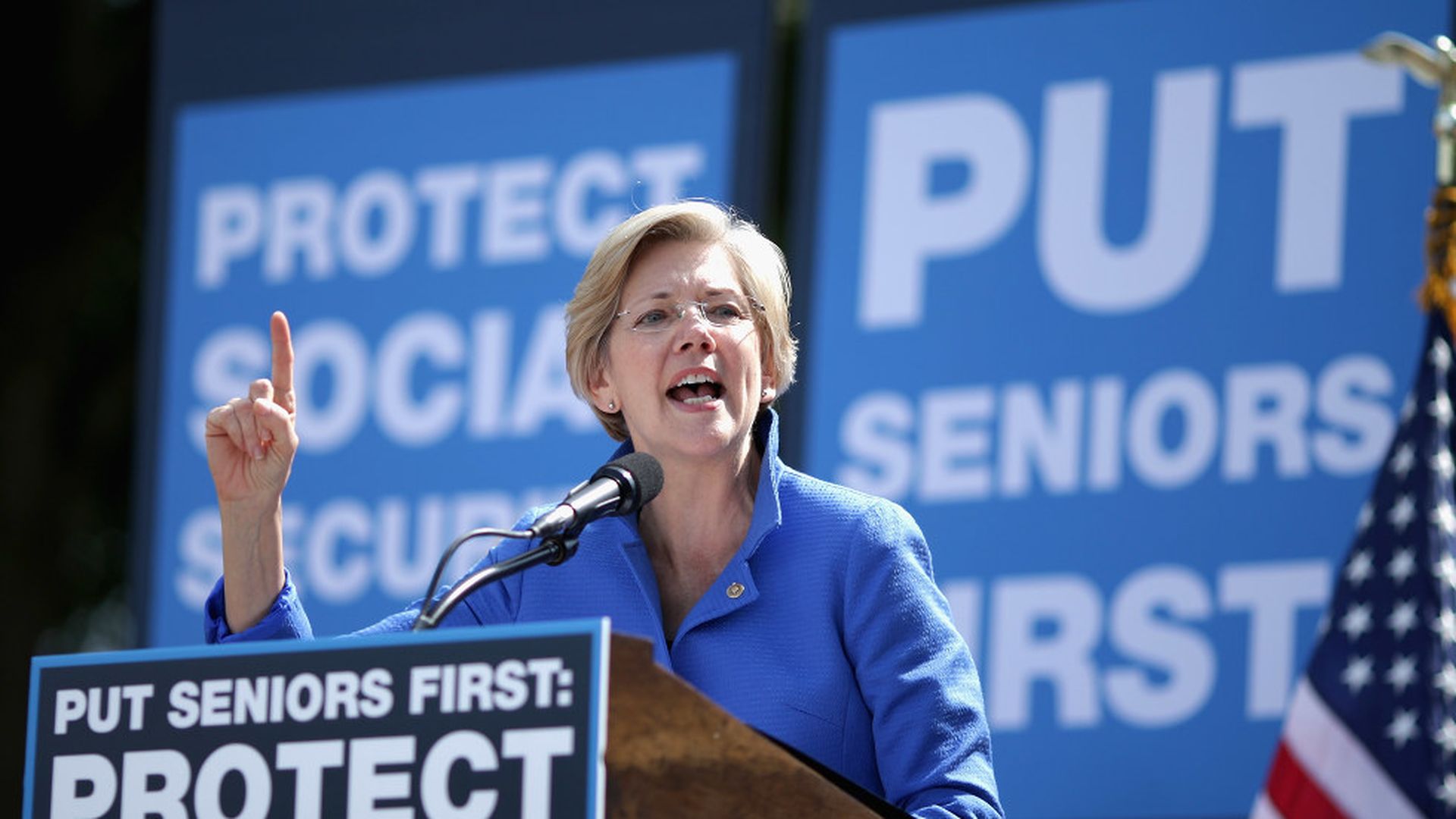 Sen. Elizabeth Warren (D-MA) has raised $12.8 million in campaign money — more than almost any other Senator ever at this point in the election cycle and despite a likely easy re-election, Politico reports. The Democratic firebrand has made several political moves which would keep a 2020 Trump v Warren showdown an option.
The signs: Politico's Gabriel Debenedetti points out that Warren has recently worked with several Republican Senators on issues, hired a team of researchers to dig into her past and highlight any possible political vulnerabilities, visited several battleground states on behalf of fellow senators, met with big-name, traditional Democrats with whom she's disagreed with in the past (including Barack Obama) and became more accessible to the press.
Go deeper