East Coast braces for "winter hurricane"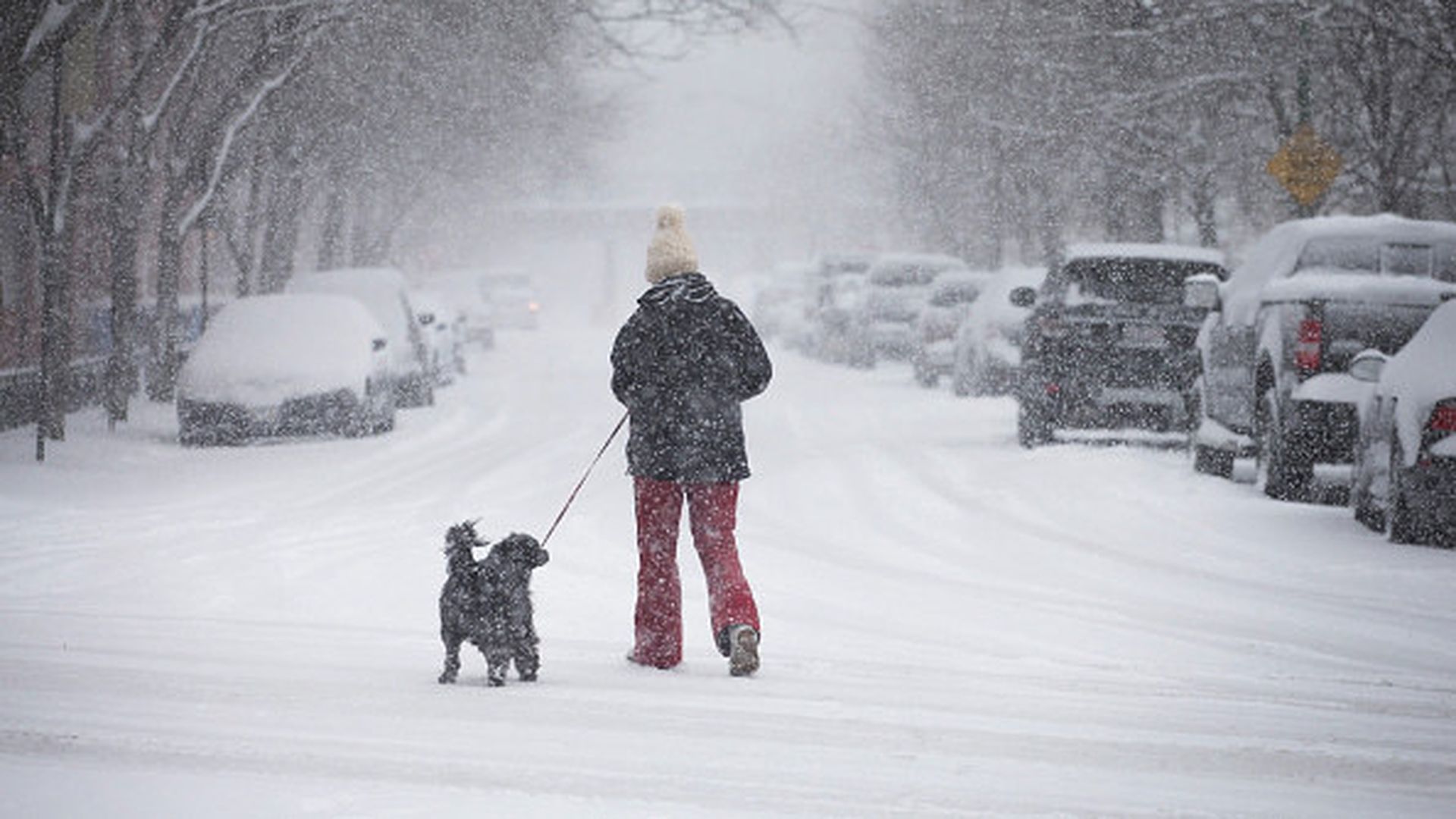 Massive Winter Storm Grayson, which the Washington Post's Capital Weather Gang describes as a "bomb cyclone" — when a weather system rapidly drops in pressure and quickly intensifies — is set to batter the East Coast, Georgia to Maine, beginning Wednesday.
The storm will act similar to a "winter hurricane," with an eye-like feature bringing freezing rain, sleet and ice to the coast. The Weather Channel says minor coastal flooding is possible, and power outages are expected.
The latest:
The National Weather Service has issued winter storm warnings for parts of northern Florida, southeastern Georgia and in the eastern Carolinas. This is the first winter storm warning issued by NWS in Tallahassee, Florida in almost four years.
The Post says the storm could rank as "the most intense over the waters east of New England in decades at this time of year."
Temperatures are forecast to be 20 to 40 degrees below normal.
Go deeper