Deputy AG, FBI Director met Paul Ryan to discuss dossier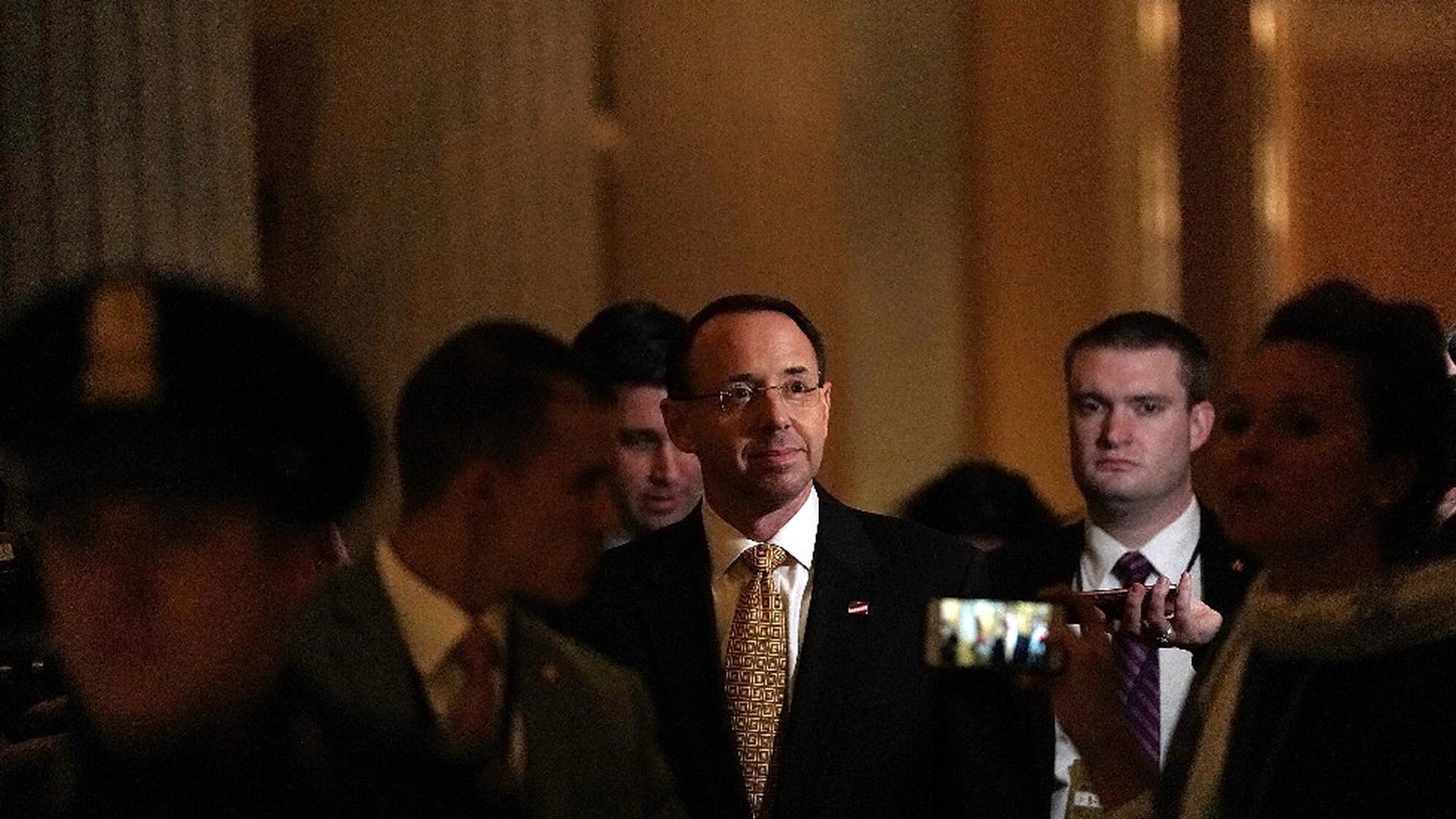 Deputy Attorney General Rod Rosenstein and FBI Director Christopher Wray visited Speaker Paul Ryan Wednesday to talk about FBI documents related to the Trump-Russia dossier, Politico reports, citing a source familiar with the meeting. They reportedly discussed a request by House intelligence committee chairman Devin Nunes for documents showing how the FBI handled the salacious but unverified dossier.
The backdrop: The FBI agreed to pay Christopher Steele — the former British intelligence officer who complied the dossier — to continue his work in Moscow after Trump was elected, but backed out once he was publicly identified.
Go deeper