Democrat wins Virginia House recount by one vote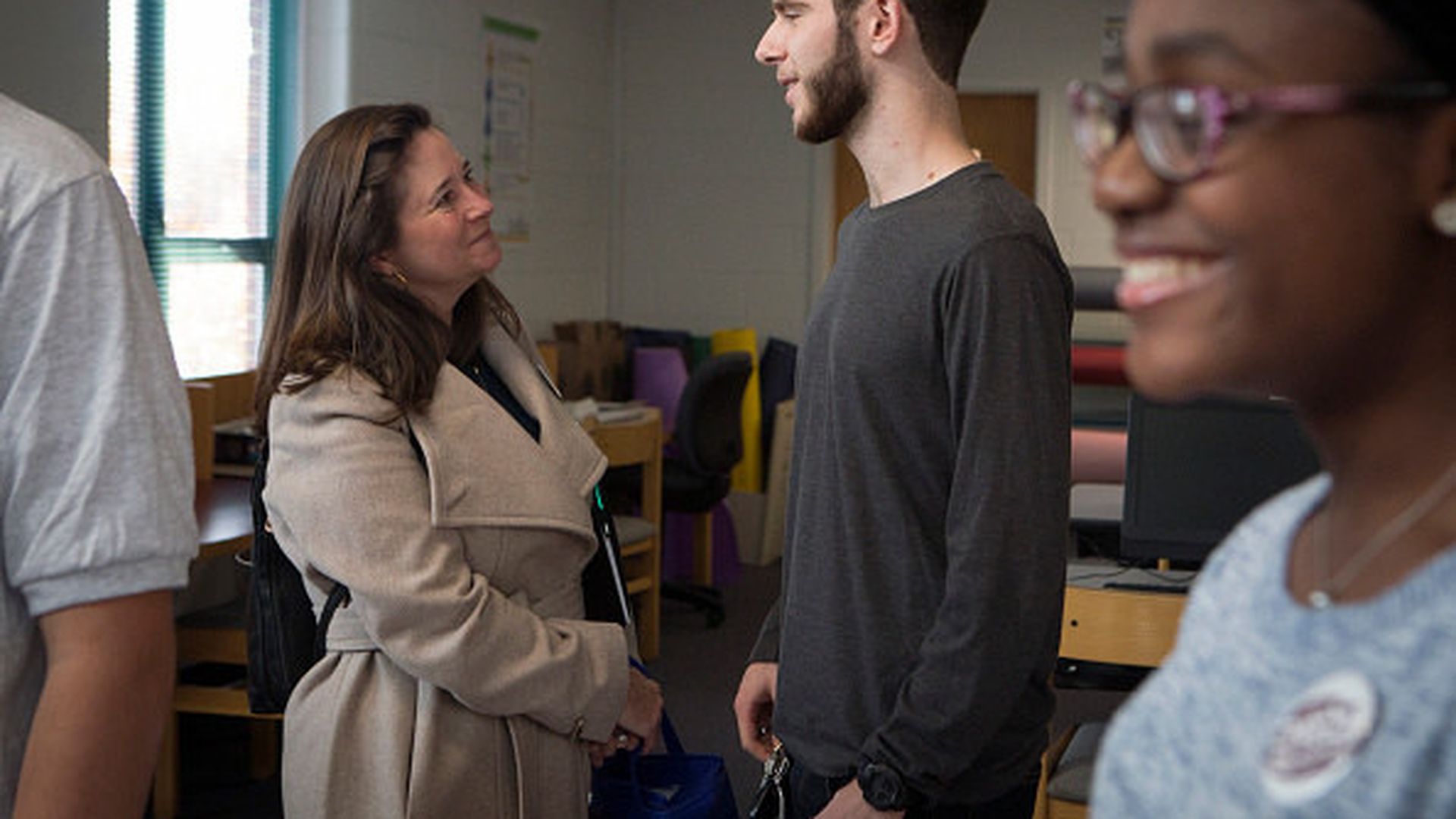 Democrat Shelly Simonds took the Virginia House of Delegates seat Tuesday from Republican David Yancey after a recount had her in the lead by a single vote, reports the Washington Post. A three-judge panel still has to certify the results, but if approved, her victory will bring the 51-49 GOP majority to a rare 50-50 split.
Why it matters: There is no mechanism in the House of Delegates to break ties, so any legislation that doesn't get 51 votes will die. And with just a single vote, the entire state House control flipped to Democrats.
By the numbers:
23,866 votes were cast in the Newport News district on Election Day, and just one vote tipped the scale in Simonds' favor.
Yancey had only a 10-vote lead heading into the recount today.
The final numbers: 11,608 for Simonds; 11,607 for Yancey.
Forward Majority was the largest outside donor in this race, contributing $46,375 to Simond's race. The group is a super PAC that launched in September to help Democrats regain some of the nearly 1,000 state legislature seats they've lost to Republicans in the past decade, and this Virginia House race is another example of the group's ability to influence local races."Come 2018, Forward Majority will continue to take on entrenched Republican incumbents like Mr. Yancey in state legislatures across the country," said the group's executive director, David Cohen.
Go deeper