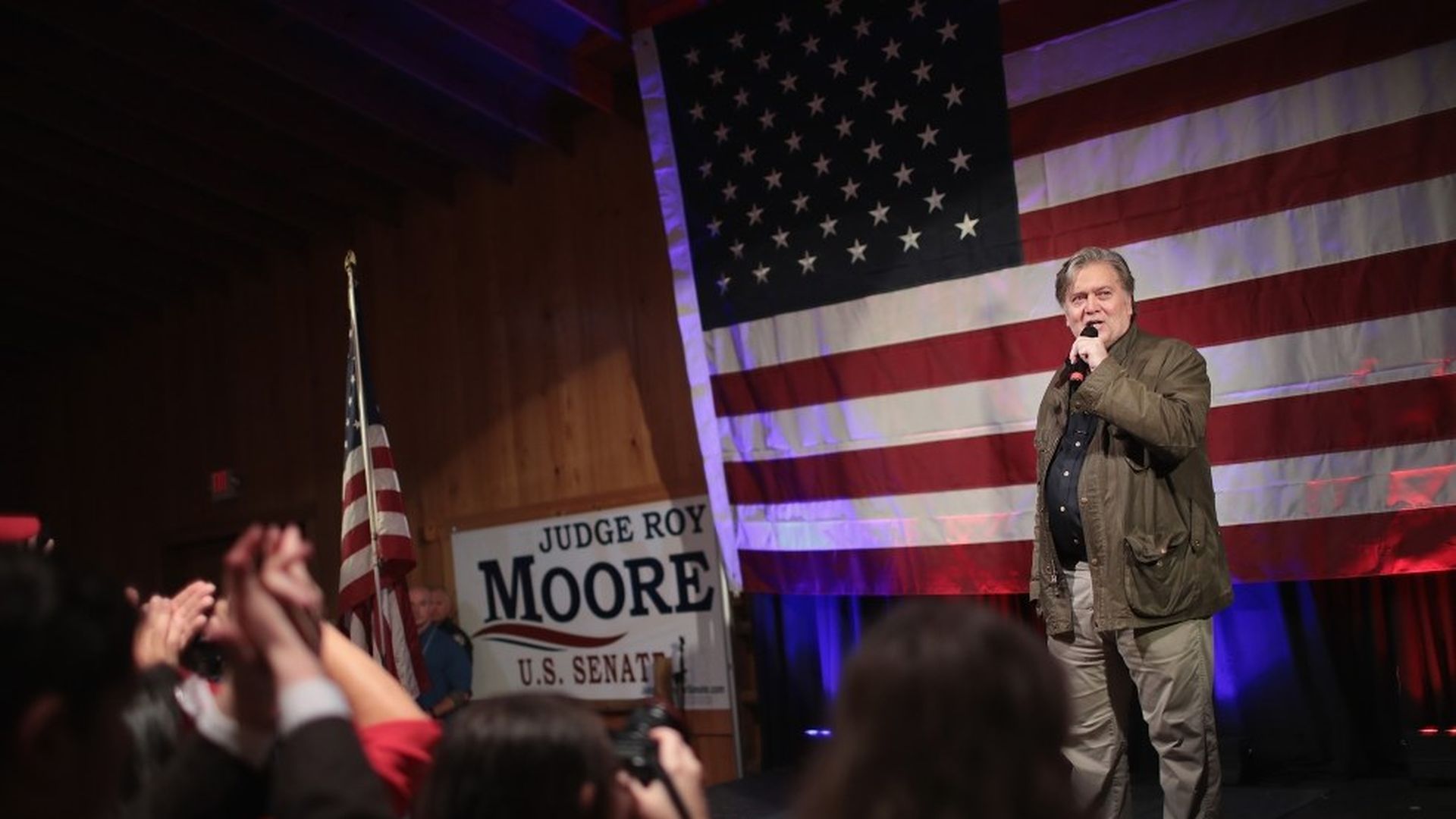 Breitbart News editor-in-chief Alex Marlow told CNN that his website's attempts to discredit the sexual assault allegations against Roy Moore aimed to protect President Trump against similar claims. Marlow said, "I think part of it is because it's not just about Judge Moore, it is not even just about establishment, anti-establishment. It's about what's coming next for President Trump."
Marlow further blamed mainstream media coverage of the Moore allegations for creating an environment that left Trump vulnerable:
"I think they want to create a standard where President Trump either from past or future accusations, will not be able to match whatever standard is now in place for who can be a United States senator. Based off not any sort of conviction or any sort of admission of guilt, but based off of purely allegations."
Go deeper