Bannon goes back to praising Trump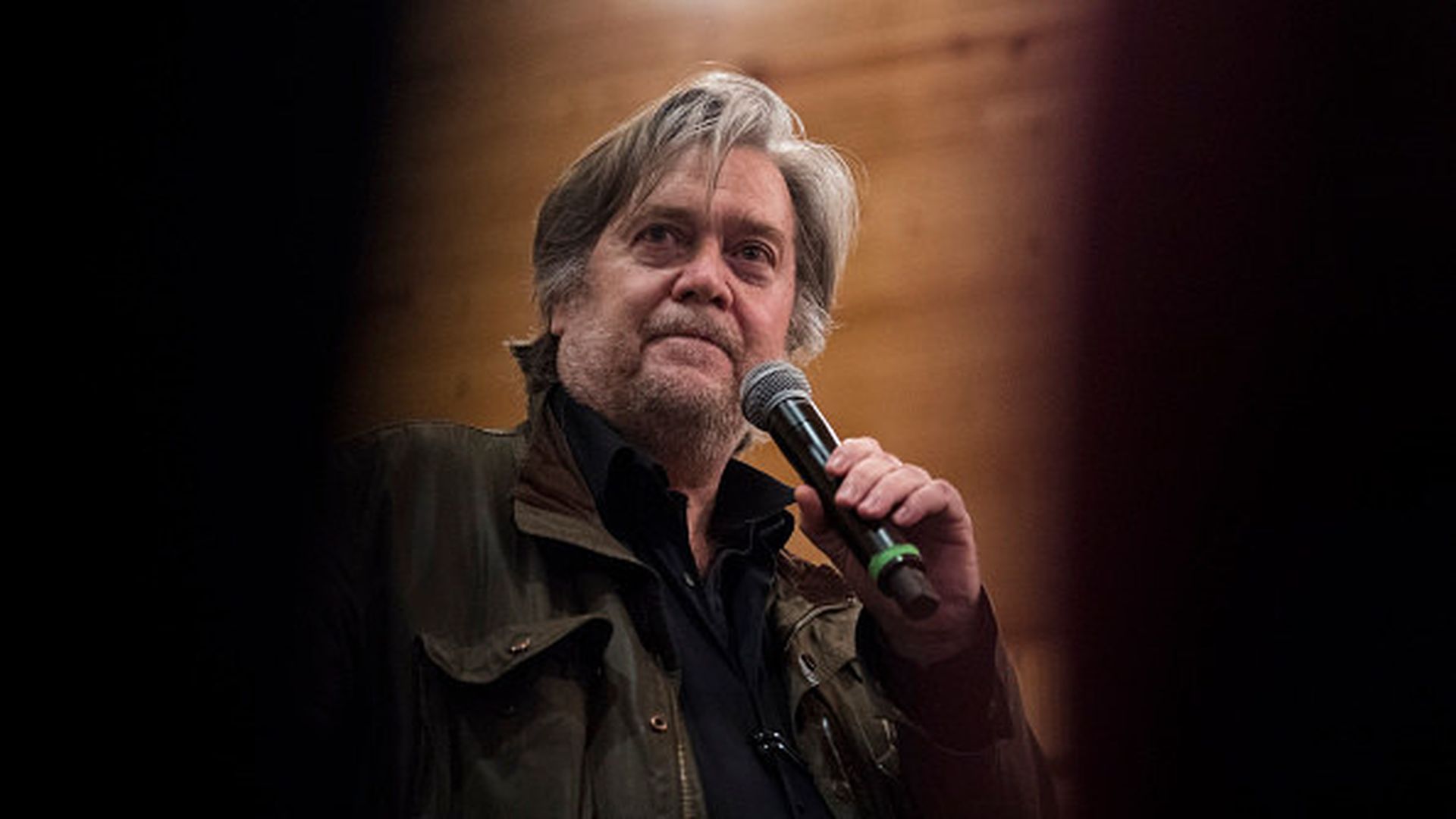 Following the fallout from Steve Bannon's explosive quotes in Michael Wolff's forthcoming book "Fire and Fury" — including a scathing statement by President Trump — Bannon assured listeners on his morning radio show Thursday that he still supports the president:
"Nothing will ever come between us and President Trump and his agenda ... There's nobody we think higher of than President Trump, and the agenda, so let's not let the left wing media stir that up." — Steve Bannon on Breitbart radio
On Wednesday night, speaking on Breitbart News Tonight on Sirius XM radio, Bannon reiterated his praise: "The president of the United States is a great man. You know I support him day in and day out."
The backdrop: Trump is outraged with the Bannon remarks, and one of his lawyers said legal action against the president's former chief strategist is "imminent." He also sent Bannon a five-page cease-and-desist letter ordering him to retain any relevant texts and emails.
Go deeper