Apple admits to slowing down some older devices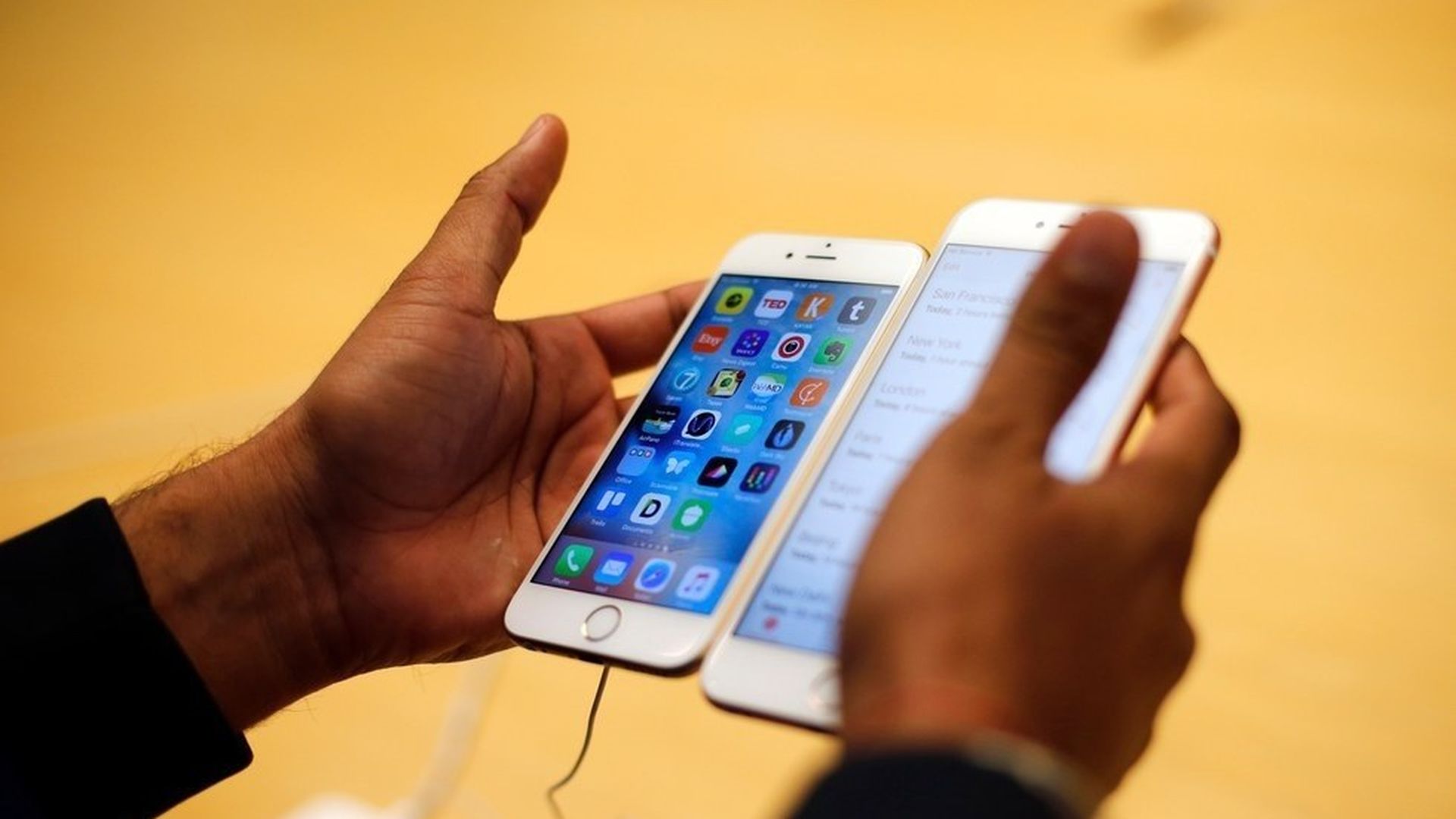 Apple's move to deal with old batteries has thrown gasoline onto a long-simmering debate over why iPhones seem to slow down significantly as they get older.
What's happening: The company said Wednesday that, under specific circumstances, it does reduce performance on devices, but said the move is necessary to avoid total device shutdowns. The acknowledgment came after a Reddit discussion was followed up with a benchmarking firm confirming something amiss in its testing.
Why it's such a big deal: People have long suspected that Apple does something to slow their older devices. Now, critics feel they have proof.
Yes, but: This probably isn't the widespread issue many have been claiming to experience over the years. While Apple does scale back performance, it only does so under specific circumstances, when a degraded battery encounters more demand than it can reliably satisfy.
This can happen because a battery is near the end of its useful life, is cold, or is nearly depleted.
The alternatives would be to either shut down the phone or risk damaging its components, Apple says.
My thought bubble: Apple could have avoided some of the grief it got by being more upfront sooner about what it was doing. The company generally does what it thinks is the right thing, rather than leaving it up to customers. There are a lot of benefits to that approach, but sometimes Apple wrongly assumes people don't want to know what their device is up to.
Other takes:
WSJ's Joanna Stern: Apple's software does the right thing but the company should be more transparent — and make it easier to replace the battery.
CNBC's Todd Haselton: Apple should replace old batteries instead of slowing down aging phones.
Go deeper: Searches for "iPhone problems" spike near new releases
Go deeper