A big hunt for delivery truck drivers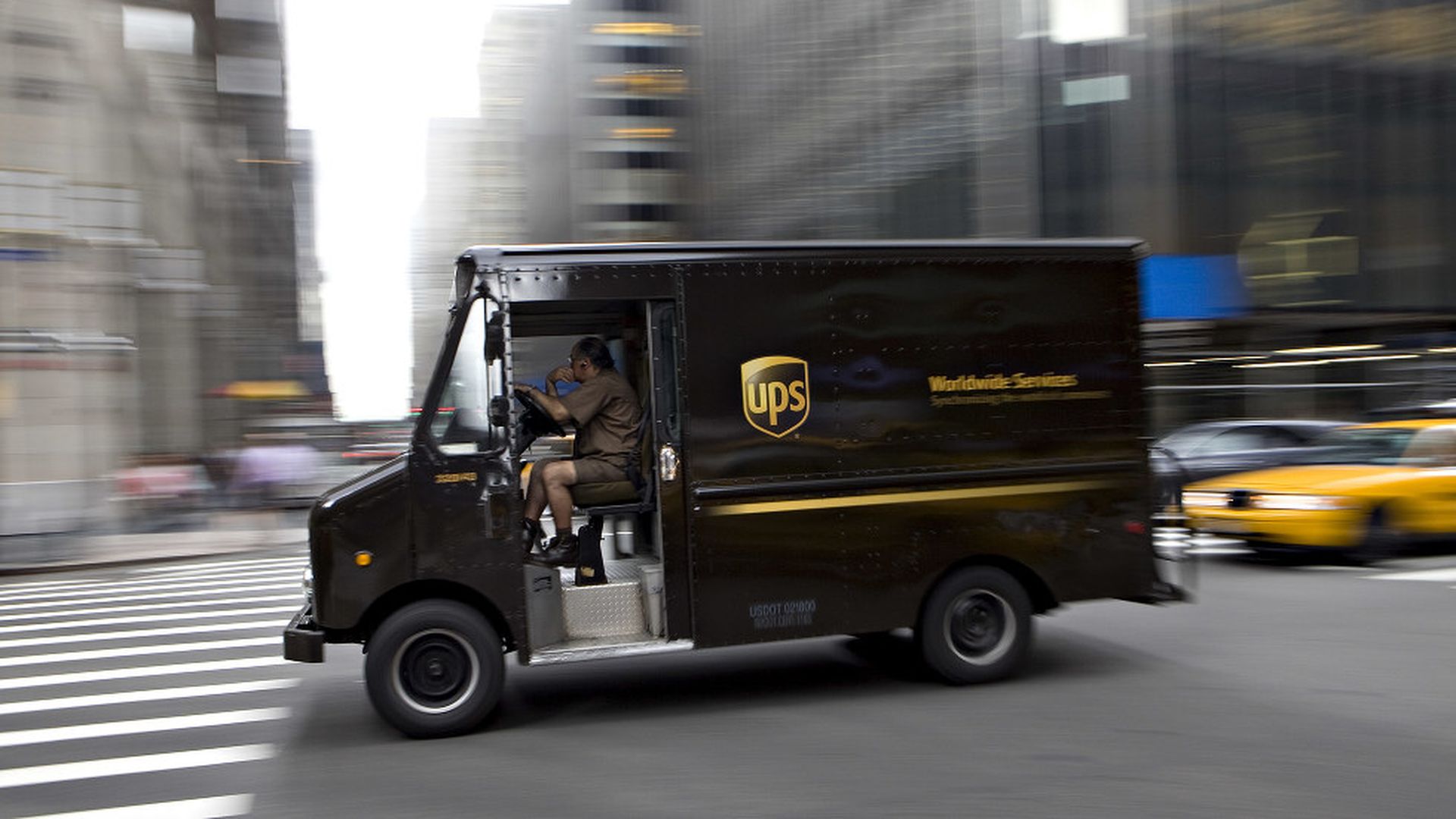 An offshoot of the Amazon effect is an explosion in the number of job listings for driving delivery trucks. Listings last year rose to No. 3 on Monster, the jobs site, from No. 11 in 2016. Some 24,000 such driving jobs were listed on the site last year, chief marketing officer Jonathan Beamer tells Axios, a 19% increase over 2016.
Why it matters: Many of these jobs may vanish at some point in the future as autonomously driven trucks take to the road. But, if humans are to be removed from the picture, that will also require a system for smoothly dropping off packages on doorsteps. As of now, the surge in these jobs has come almost out of nowhere — in 2014, they were No. 25 on the Monster list. And the firm expects 110,000 more such truck-driving openings over the coming decade.
Read this fact: "Active truck utilization" is a measure of how many trucks are needed versus the number of trucks available. The 10-year average is 93%, reports the FT's Gregory Meyer. But last year it rose to 100% — meaning there is no wiggle room in the system. One result is surging prices to hire trucks, and rising wages to attract and retain drivers.
Companies are offering stock options and signing bonuses to attract drivers. Look at the listings at Indeed, another jobs site.
Go deeper