9 big Wolff revelations that go beyond Steve Bannon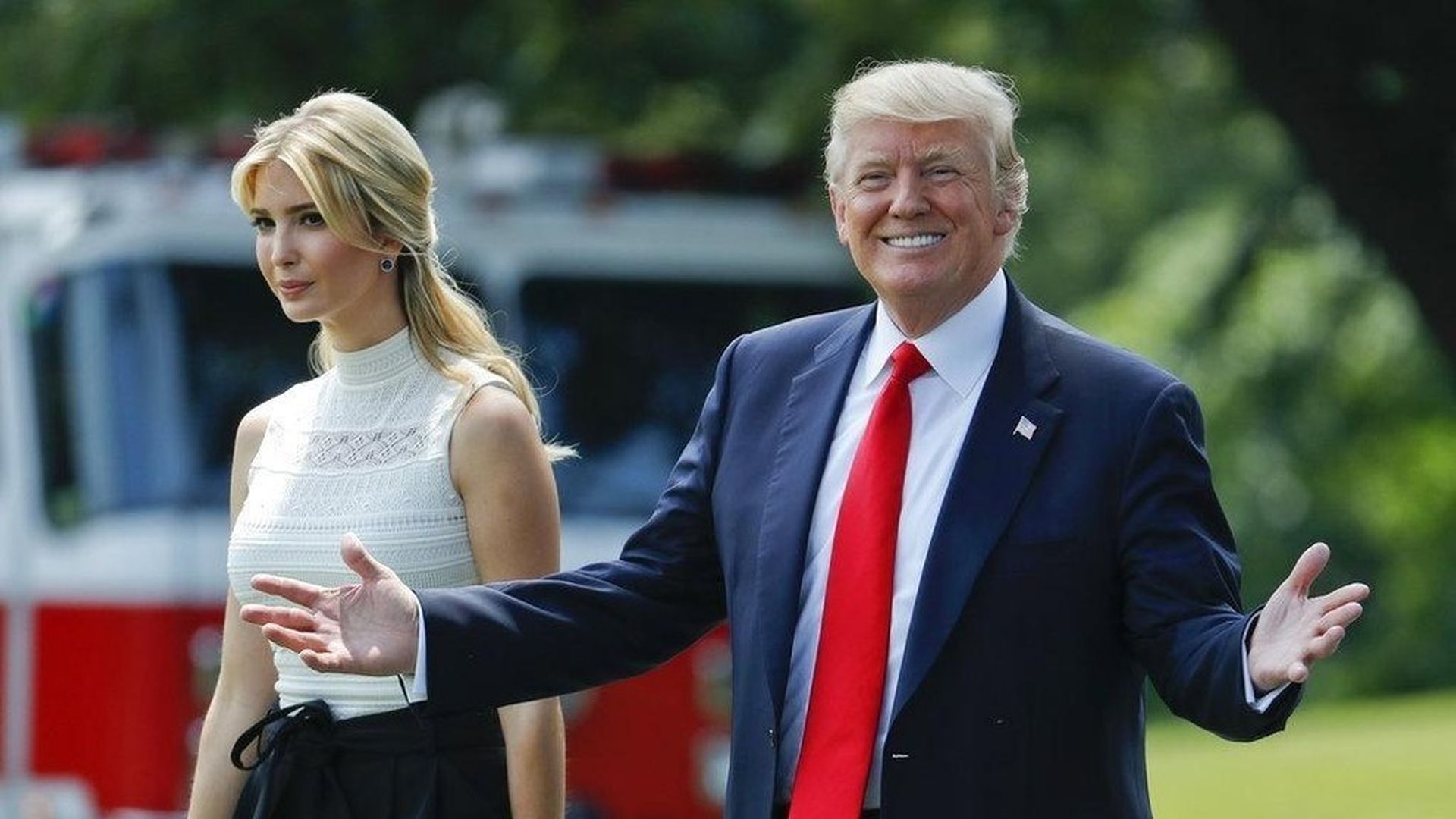 Excerpts from Michael Wolff's forthcoming "Fire and Fury: Inside the Trump Administration" in The Guardian, New York Magazine, The Hollywood Reporter, and British GQ have set the Internet ablaze over the past 24 hours and resulted in the ejection of Steve Bannon from Trumpworld.
Be smart: While Bannon's ouster has earned the lion's share of the hubbub on cable and online, there's a treasure trove of important tidbits in Wolff's reporting that have nothing to do with the president's ex-chief strategist. And don't forget, Wolff claims to have hours and hours of tapes to back up his book.
1. Trump never wanted to win
"As the campaign came to an end, Trump himself was sanguine. His ultimate goal, after all, had never been to win. 'I can be the most famous man in the world,' he had told his aide Sam Nunberg at the outset of the race. His longtime friend Roger Ailes, the former head of Fox News, liked to say that if you want a career in television, first run for president. Now Trump, encouraged by Ailes, was floating rumors about a Trump network. It was a great future. He would come out of this campaign, Trump assured Ailes, with a far more powerful brand and untold opportunities."
2. Trump's senior advisors think he's incapable to be POTUS
"[M]y indelible impression of talking to [Trump's senior advisors] and observing them through much of the first year of his presidency, is that they all — 100 percent — came to believe he was incapable of functioning in his job."
3. Flynn brushed off his Russia problem
"Michael Flynn, the retired general who served as Trump's opening act at campaign rallies, had been told by his friends that it had not been a good idea to take $45,000 from the Russians for a speech. 'Well, it would only be a problem if we won,' ­Flynn assured them."
4. Rupert Murdoch blasts Trump's intelligence
"Murdoch suggested that taking a liberal approach to H-1B visas, which open America's doors to select immigrants, might be hard to square with his promises to build a wall and close the borders. But Trump seemed unconcerned, assuring Murdoch, 'We'll figure it out.'
'What a f*cking idiot,' said Murdoch, shrugging, as he got off the phone."
5. Trump's media fixation
"But Trump himself was desperately wounded by his treatment in the mainstream media. He obsessed over every slight until it was succeeded by the next slight. Slights were singled out and replayed again and again, his mood worsening with each replay (he was always rerunning the DVR). Much of the president's daily conversation was a repetitive rundown of what various anchors and hosts had said about him."
6. Jared and Ivanka's POTUS pact
"Balancing risk against reward, both Jared and Ivanka decided to accept roles in the West Wing over the advice of almost everyone they knew. It was a joint decision by the couple, and, in some sense, a joint job. Between themselves, the two had made an earnest deal: If sometime in the future the opportunity arose, she'd be the one to run for president. The first woman president, Ivanka entertained, would not be Hillary Clinton; it would be Ivanka Trump."
7. Melania cried over Trump's win
"Shortly after 8 p.m. on Election Night, when the unexpected trend — Trump might actually win — seemed confirmed, Don Jr. told a friend that his father, or DJT, as he calls him, looked as if he had seen a ghost. Melania was in tears — and not of joy."
8. When Kellyanne Conway switches off
"Conway seemed to have a convenient 'on-off' toggle. In private, in the off position, she seemed to regard Trump as a figure of exhausting exaggeration or even ­absurdity – or, at least, if you regarded him that way, she seemed to suggest that she might too. She illustrated her opinion of her boss with a whole series of facial expressions: eyes rolling, mouth agape, head snapping back."
9. The perfect end to Trump's day
"If he was not having his 6:30 dinner with Steve Bannon, then, more to his liking, he was in bed by that time with a cheeseburger, watching his three screens and making phone calls — the phone was his true contact point with the world — to a small group of friends, who charted his rising and falling levels of agitation through the evening and then compared notes with one another."
Go deeper