World leaders warn against naming Jerusalem Israel's capital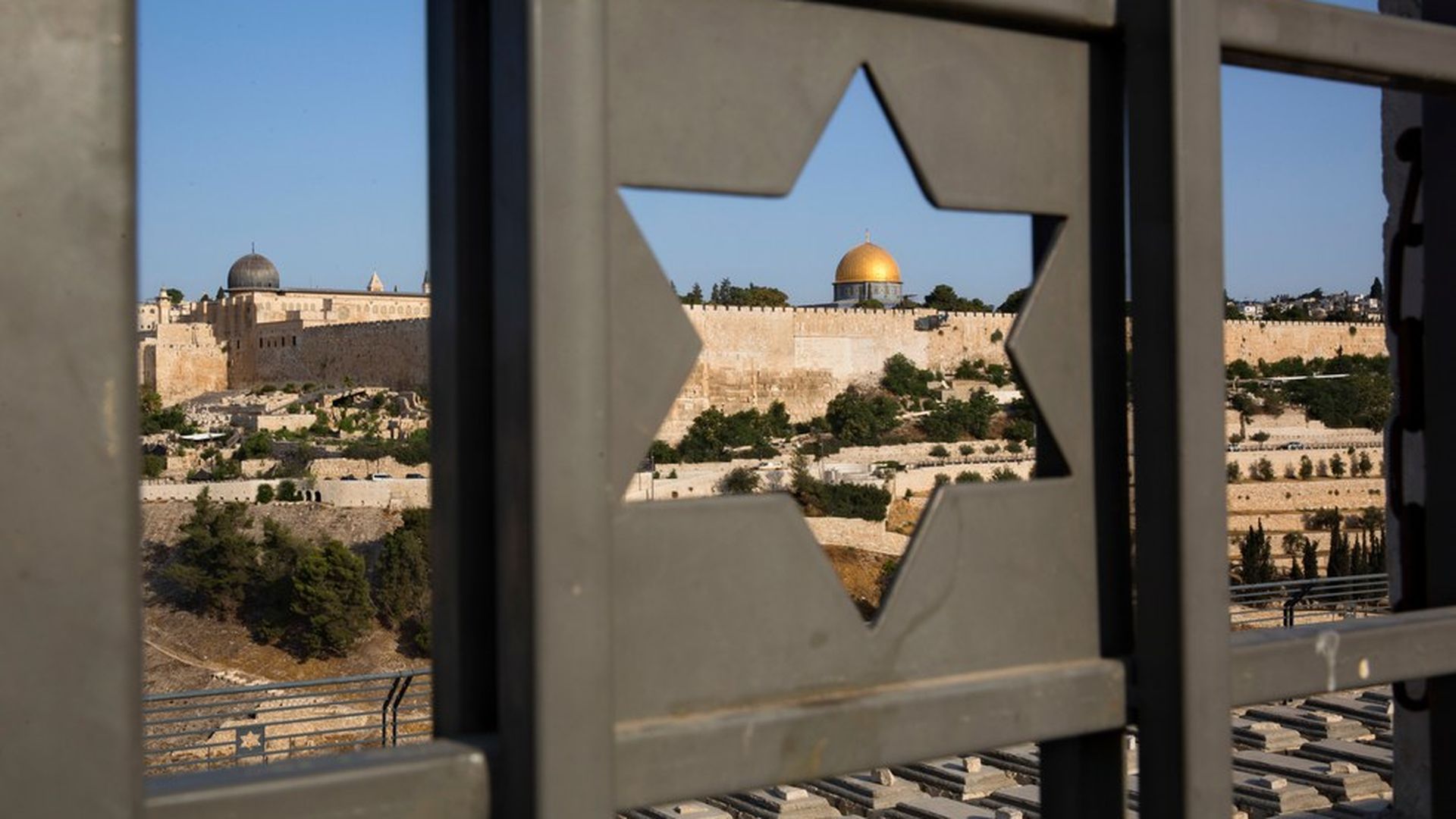 President Trump's expected recognition of Jerusalem as Israel's capital has caused worldwide criticism warning the change could halt the peace process and damage relations across the Middle East. Israeli security forces are preparing for any possible response in the region.
Why it matters: President Trump is in the midst of phone calls to leaders in the Middle East regarding the anticipated announcement. Trump called Palestinian president Mahmoud Abbas, PM Netanyahu and King of Jordan Abdullah. Minutes before the phone call with Trump, Abbas spoke on the phone with French president Emanuel Macron who lobbied Trump yesterday against any unilateral recognition of Jerusalem as the capital of Israel.
What they're saying:
Why it's happening now per Eurasia Group's Alex Kliment:
Trump is under fire at home and Republicans – particularly Evangelical Christians – have always sought this move.
Israel's PM Benjamin Netanyahu is also in domestic trouble, facing serious corruption allegations that have sparked protests in recent weeks. US recognition of Jerusalem as the capital plays well with his base.
Elsewhere in the region, Sunni Arab officials have warned that this move will provoke violence and regional instability, but our guess is that when it comes down to it the key Sunni Arab powers in Egypt, Saudi Arabia, and the UAE care more about countering Iran – with a vigorously anti-Tehran U.S. President – than they do about Palestinian aspirations.
Go deeper