Winklevoss twins strike Bitcoin gold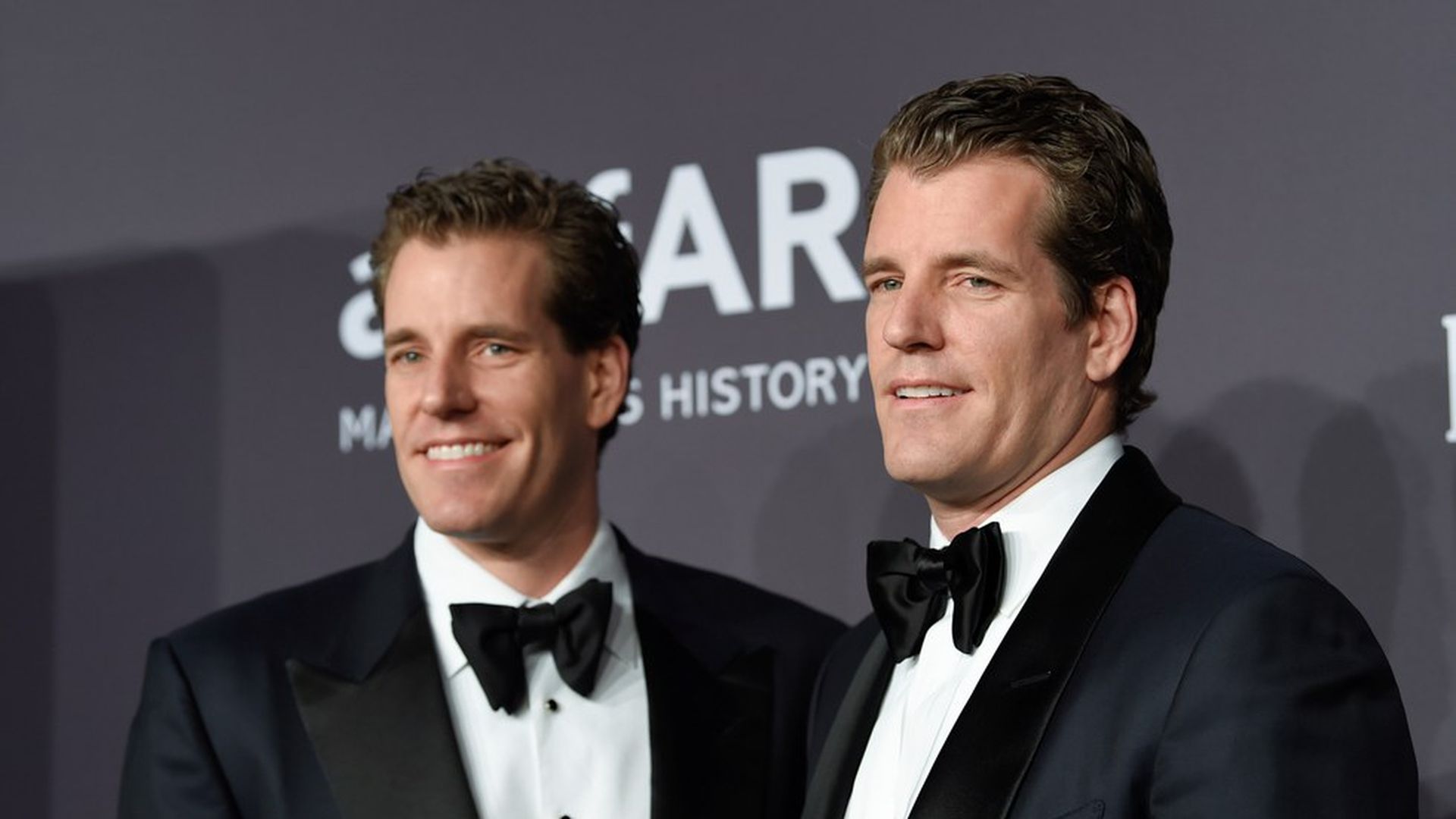 The brothers who gained notoriety for suing Mark Zuckerberg over the idea that started Facebook have done quite well in the wake of Bitcoin's record gains, The Verge reports. Cameron and Tyler Winklevoss won $65 million in the Facebook lawsuit, invested $11 million of it into Bitcoin in 2011, and now own more than $1 billion in holdings.
Why it matters: Winklevoss twins aside, Bitcoin is in the midst of a dramatic price surges after being dismissed as a fad in its early days. Some currency experts warn of a bubble, and some critics still say it won't catch on as a viable form of currency.
Go deeper