White House spokesman avoids questions on Air Force One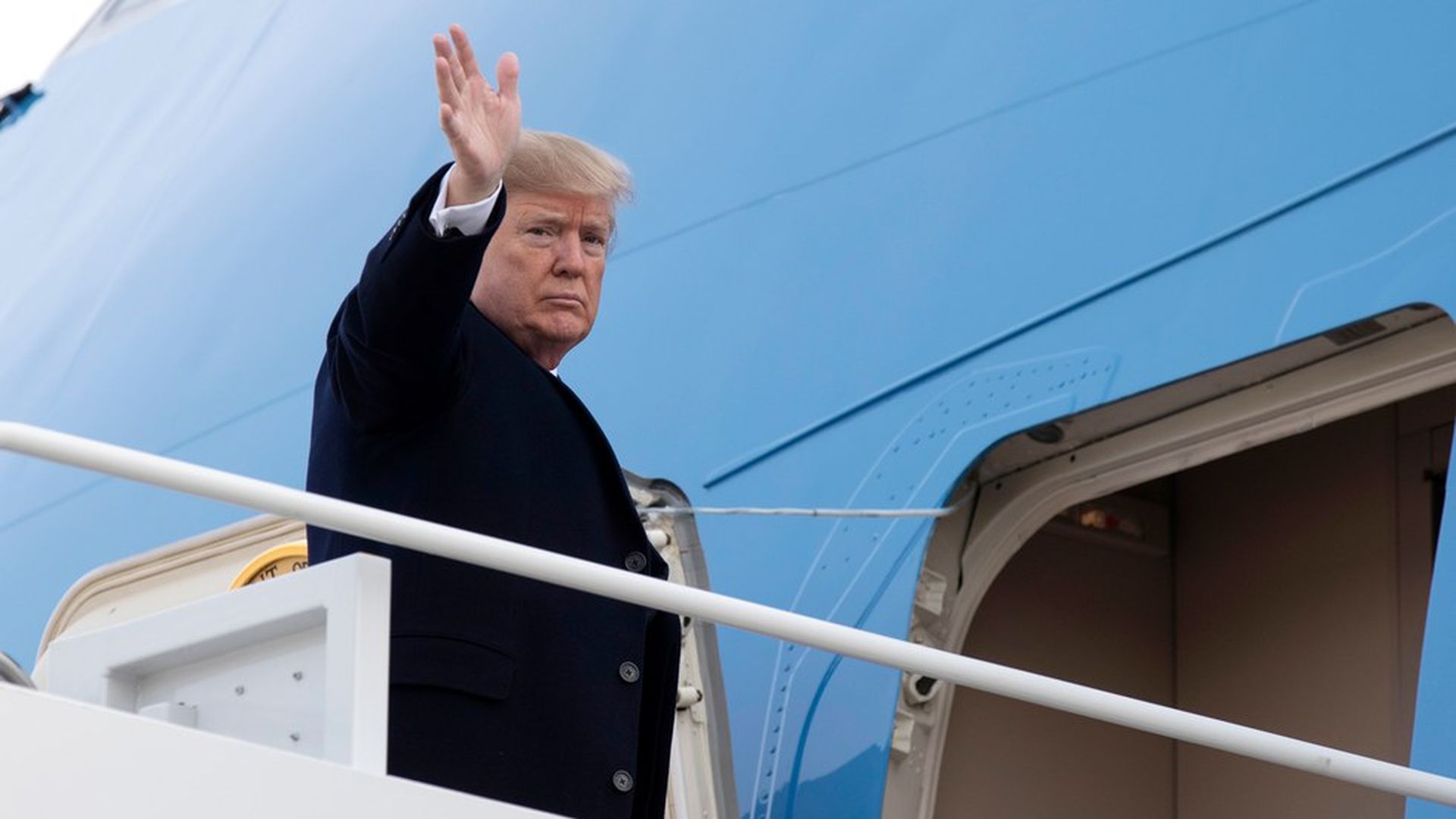 White House Deputy Press Secretary Hogan Gidley didn't take on-the-record questions from reporters traveling with President Trump to Utah today, instead reading prepared statements and then offering to speak with reporters off-the-record, which reporters declined. As reported by the press pool:
"Gidley then made a motion with his hand at his neck to have the audio cut and said 'That being said all I have to offer you on the record is that I can go off the record to address a couple of issues but I can't give you anything on.'"
Why this matters: It's rare for a presidential spokesman to not take questions from the traveling press during a trip when no regular briefing was conducted in Washington.
Go deeper