U.K. and E.U. fail to reach Brexit deal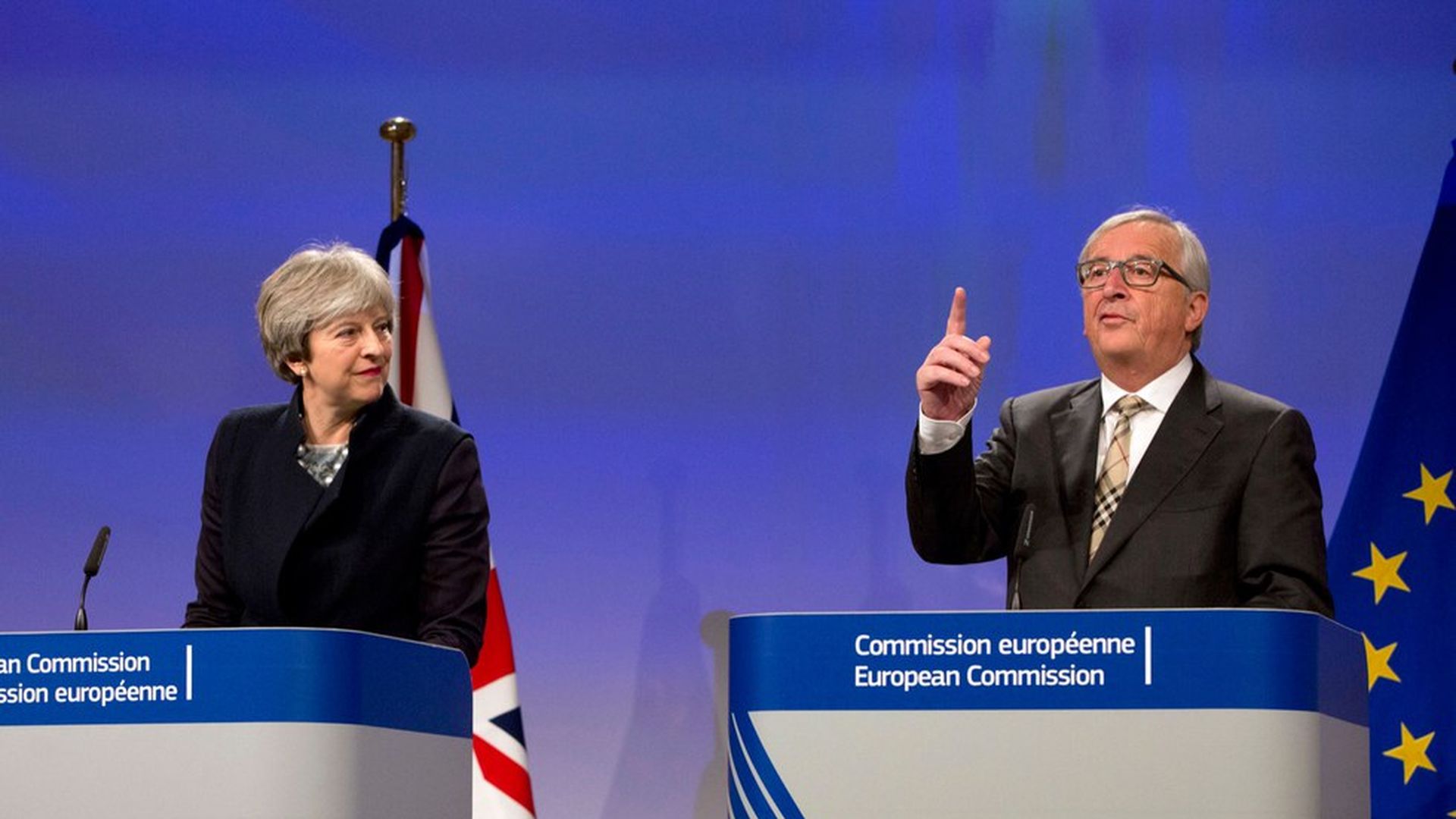 The European Union and the United Kingdom failed to reach a Brexit deal today after a round of negotiations in Brussels. However, E.U. Commission President Jean-Claude Juncker and Prime Minister Theresa May both expressed optimism during a joint press appearance that a deal could be reached as talks continue later this week.
The impasse: Most of the buzz surrounding today's negotiations centered on the Northern Ireland/Ireland border, with concerns that a potential deal might involve Northern Ireland, which is part of the U.K., remaining within the E.U.'s single market and customs union. That led to backlash from both May's allies in government, Northern Ireland's Democratic Unionist Party, who vehemently oppose such a deal, and leaders in remain-heavy Scotland and London, who would want such a deal for themselves.
Go deeper