Trump encourages Sen. Hatch to seek reelection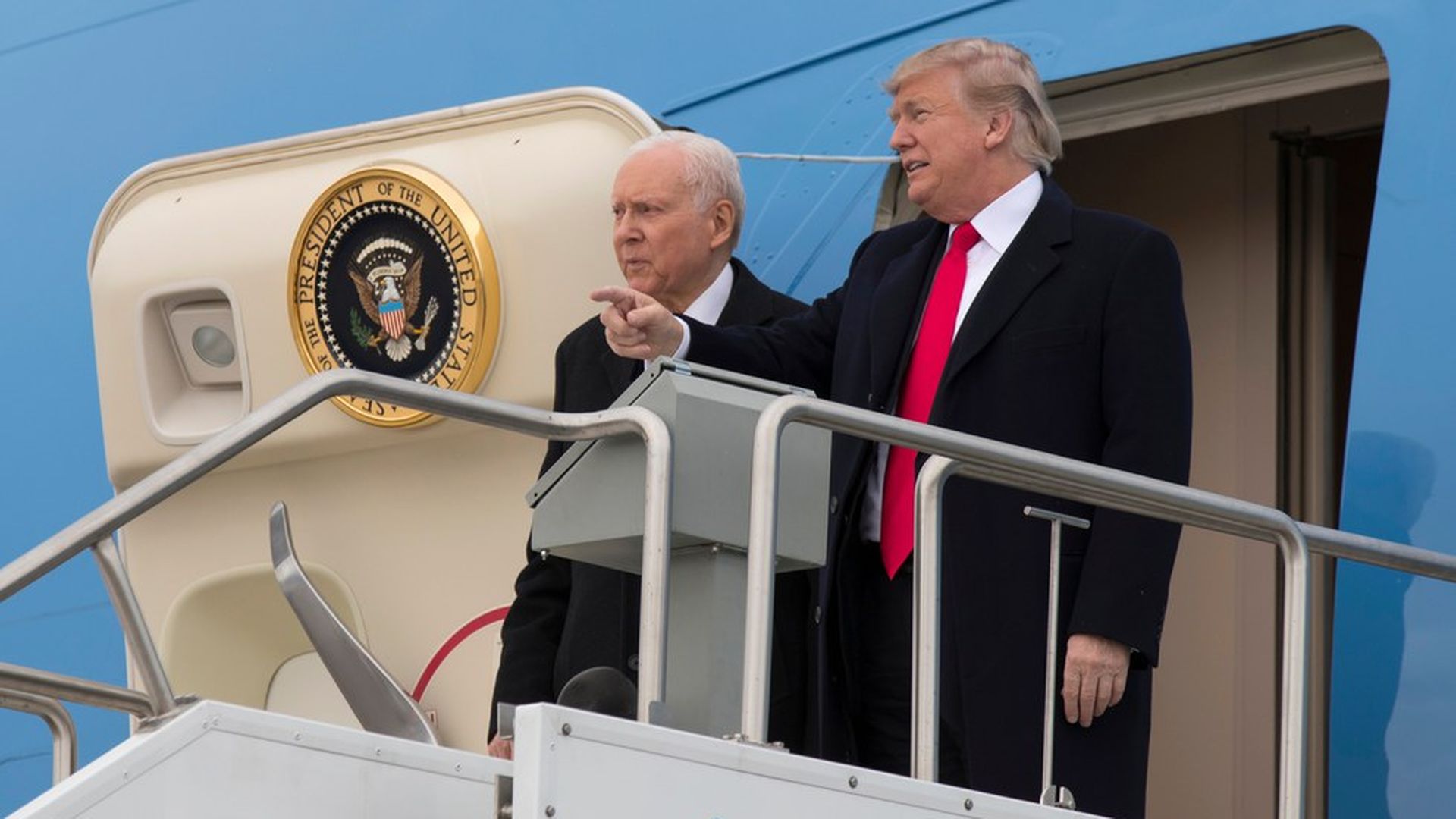 President Trump told reporters in Utah Monday that he is encouraging Sen. Orrin Hatch to run for reelection. His endorsement of the 83-year-old follows a Politico report that Trump is "going all out" to persuade Hatch to run in order to avoid any chance of Mitt Romney taking his place.
Why it matters: Senior administration officials told Politico that Trump values the bond he has with Hatch, who has been a loyal defender of the president. Romney sharply criticized Trump during the 2016 campaign, calling him a "phony" and "a fraud," and would likely butt heads with the president if elected to the Senate.
Go deeper