Trump didn't make the most retweeted list. Obama did 3 times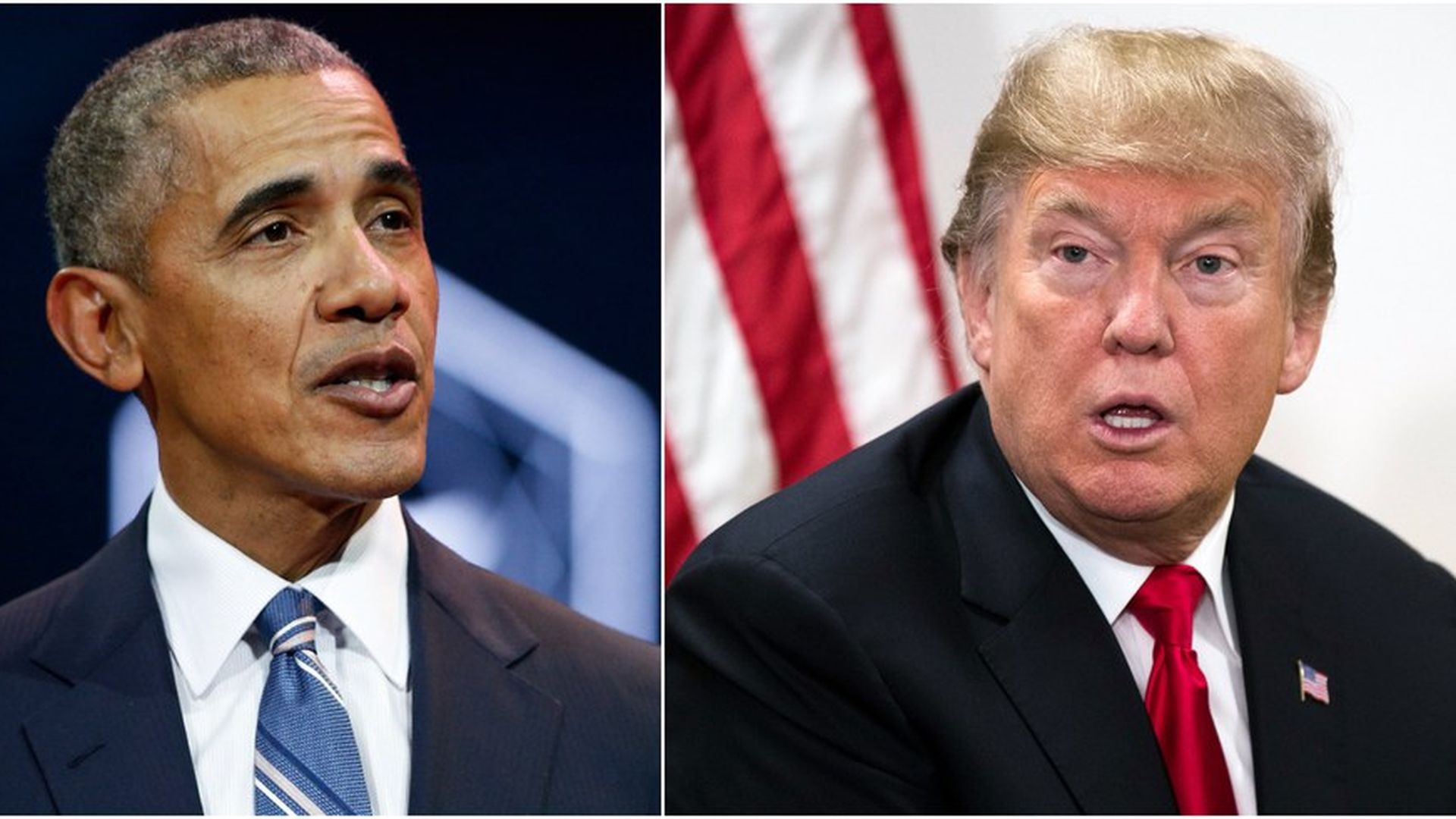 There was not one Trump tweet on Twitter's top 10 list of most retweeted tweets of 2017, but Obama tweets made up three of the top 10, according to Politico.
Why it matters: Trump has boasted about his Twitter followers, has become an infamous tweeter and loves to compare himself to the former President. Just this past weekend, Obama seemingly taunted Trump when he said, "I've got 100 million Twitter followers. I actually have more than other people who use it more often," while speaking at a leadership forum in New Dehli, India
The top tweets:
Carter Wilkerson: The Nevada high schooler who successfully earned himself a year of free chicken nuggets by getting 3.6 million retweets: "HELP ME PLEASE. A MAN NEEDS HIS NUGGS"
Barack Obama: "No one is born hating another person because of the color of his skin or his background or his religion," shared with a photo of himself and an racially diverse group of babies.
Penn State IFC: "With the current devastation in Houston, we are pledging $0.15 for every RT this gets! Please forward this along to help out those in need!" Tweeted with a photo of the flooding in Houston.
Ariana Grande: "broken. from the bottom of my heart, i am so so sorry. i don't have words." Following the devastating, deadly bombing at one of her concerts in Manchester.
Barack Obama: "Thank you for everything. My last ask is the same as my first. I'm asking you to believe—not in my ability to create change, but in yours."
LeBron James: In response to Trump, "U bum @StephenCurry30 already said he ain't going! So therefore ain't no invite. Going to White House was a great honor until you showed up!"
Barack Obama: "It's been the honor of my life to serve you. You made me a better leader and a better man."
Sam Martin: "Leo and I are donating 6 lbs of dog food to Houston for every retweet this gets!!!! RT RT RT RT!!" Tweeted with a photo of the NFL player and his dog.
@sethjoesph: "suicide hotline 1-800-273-8255 1 person ends their life every 40 seconds will u take the time to retweet this & possibly save one of them?" Tweeted with a poll with the options "yes" and "no."
Go deeper