Tribes sue Trump for shrinking national monument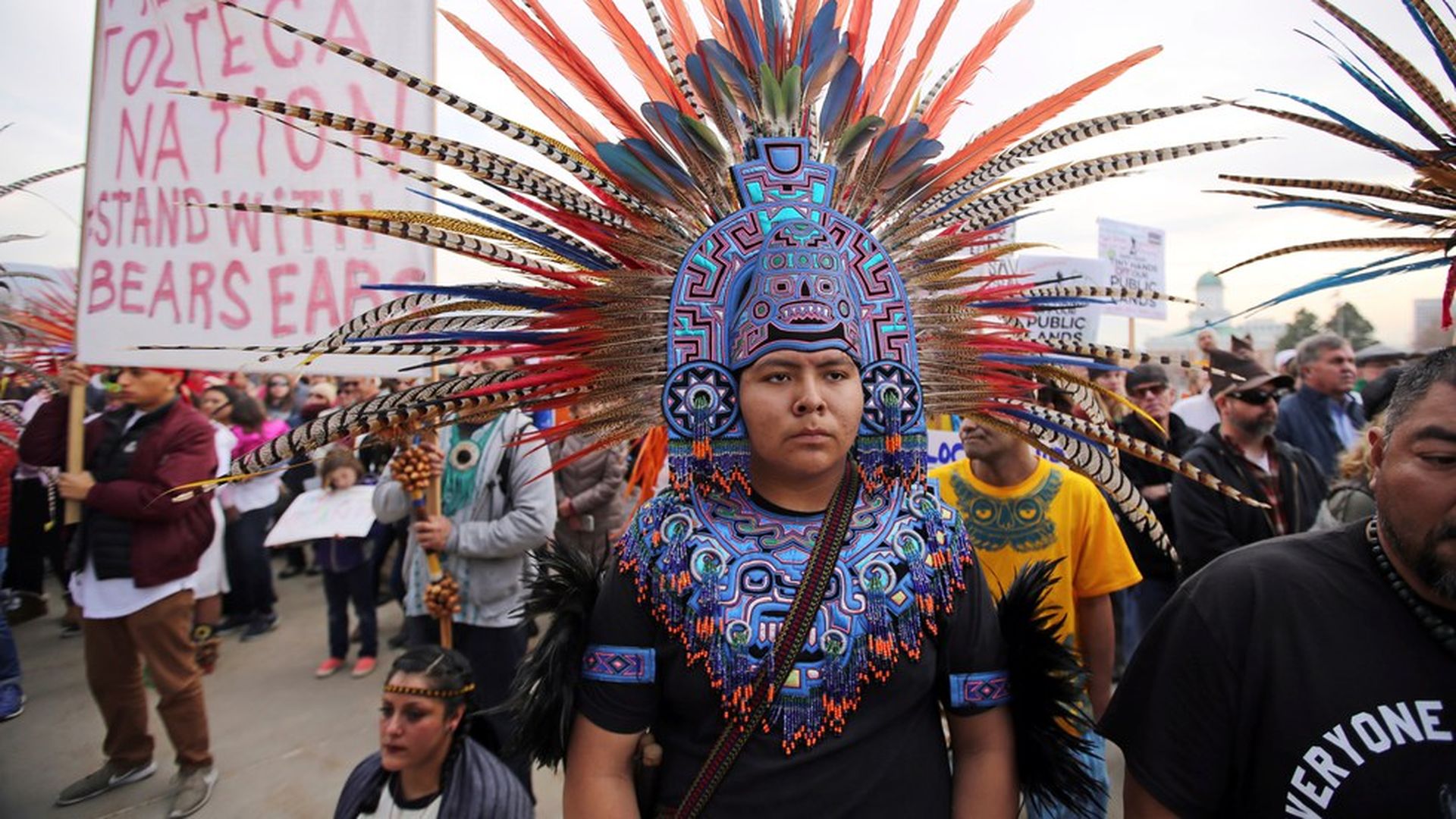 A coalition of five Native American tribes are suing President Trump for his decision to shrink Utah's Bears Ears National Monument by millions of acres — the largest-ever reduction of a national monument. The tribes argued in a lawsuit filed late Monday night that a U.S. president only has the legal power to create a national monument, not to downsize one, per the Associated Press.
The backdrop: The lawsuit isn't a surprise, as several tribes and conservation groups had threatened to go to court if Trump moved forward with the reduction. An alliance of environmental groups also sued Trump Monday over his order to downsize Grand Staircase by 50%.
Go deeper