Time's Person of the Year finalists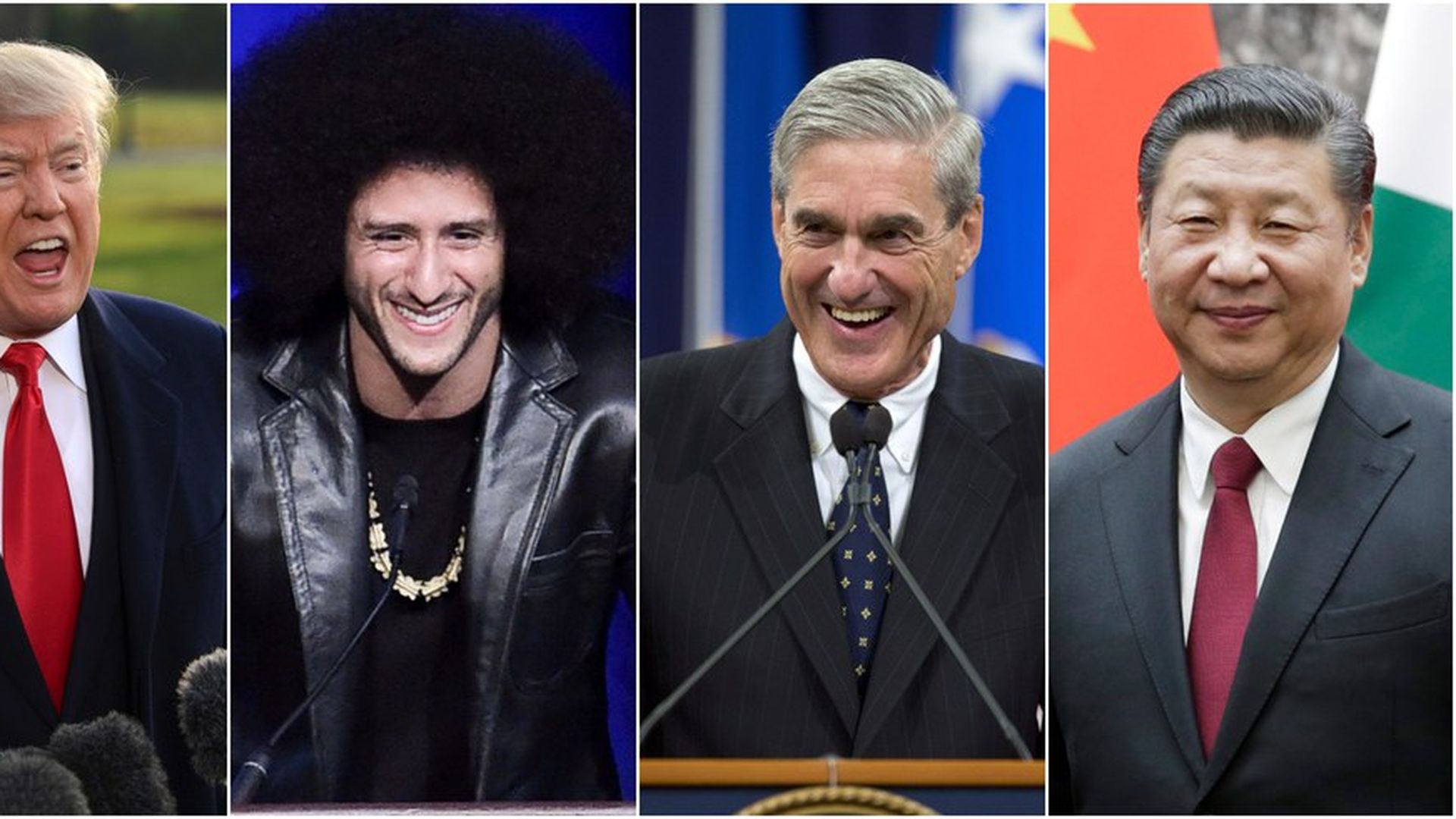 Time Magazine has released a list of finalists for their "person of the year:" Kim Jong Un, Xi Jinping, Crown Prince Mohammed Bin Salman, Jeff Bezos, Colin Kaepernick, The Dreamers, Robert Mueller, Patty Jenkins and Donald Trump.
Why it matters: President Trump was named Person of the Year by the magazine last year, and tweeted a couple weeks ago that he he had told Time "no thanks" when they informed him he would "probably" receive the title again. Time denied the story. Trump has often boasted about being on the cover of Time magazine, and the Washington Post discovered that fake Time Magazine covers featuring Trump are hanging in several of his golf clubs.
Go deeper