The world's most polluted cities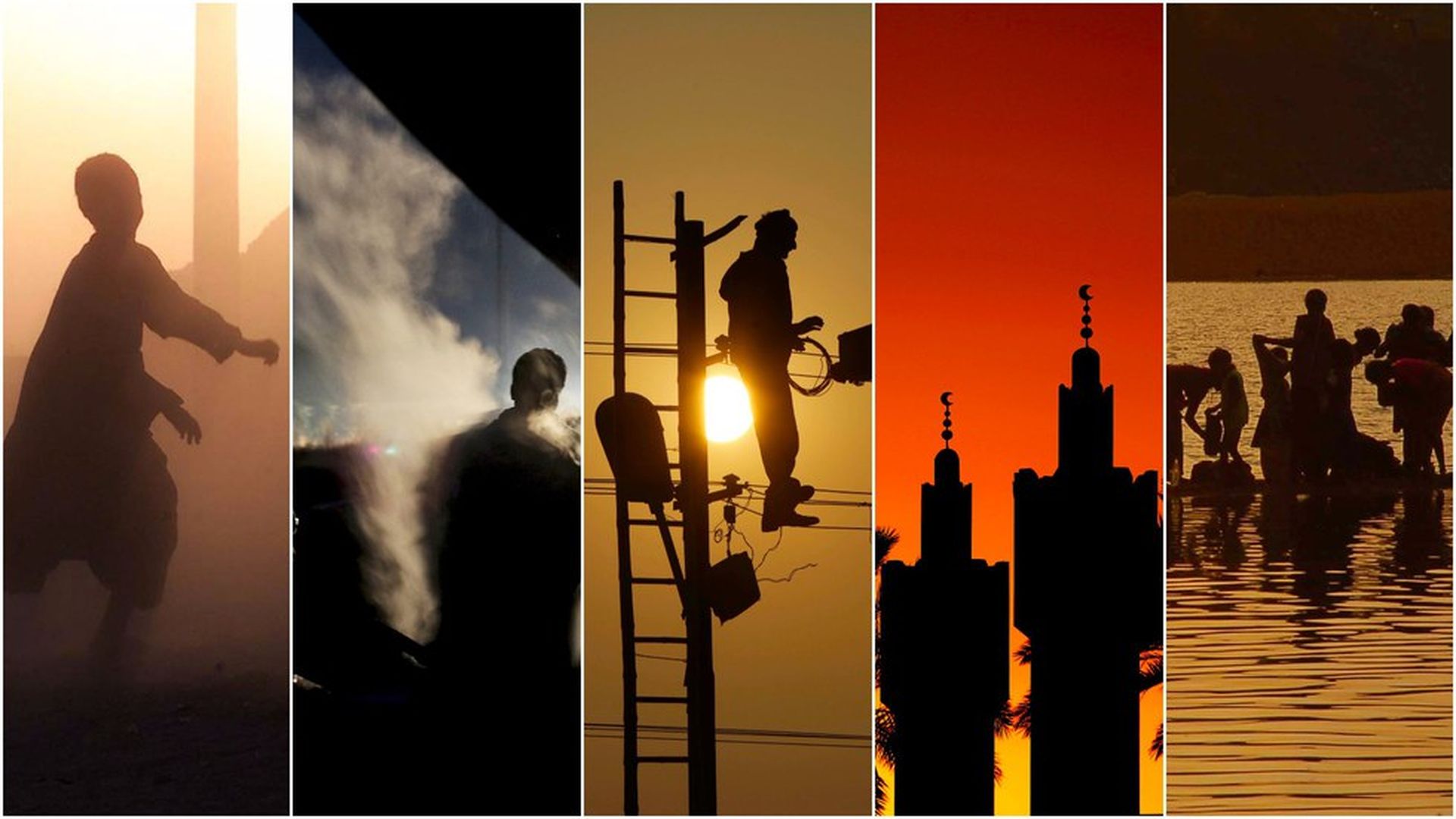 In low- and middle-income nations, 98% of cities with populations exceeding 100,000 people do not meet the World Health Organization's air quality guidelines. Among high-income countries, the number falls to 56%.
The big picture: Together, the top ten most polluted cities have over 20 million residents. The 11th most polluted city in the world is Delhi, India, which has a population of 19 million and where spending one day outdoors is equivalent to smoking 44 cigarettes, per CNN.
Zabol, Iran
Air quality: 217 micrograms of particles per cubic meter. The particles measured by this metric have diameters smaller than 2.5 millimeters and are small enough to enter the human respiratory system. The WHO says a concentration of under 35.4 is moderate and one under 12.0 is good.
Population: Approximately 150,000
Gwalior, India
Air quality: 176 micrograms of particles per cubic meter
Population: 1.069 million
Allahabad, India
Air quality: 170 micrograms of particles per cubic meter
Population: 1.117 million
Riyadh, Saudi Arabia
Air quality: 156 micrograms of particles per cubic meter
Population: 5.188 million
Al Jubail, Saudi Arabia
Air quality: 152 micrograms of particles per cubic meter
Population: Approximately 500,000
Patna, India
Air quality: 149 micrograms of particles per cubic meter
Population: 2.047 million
Raipur, India
Air quality: 144 micrograms of particles per cubic meter
Population: 1.01 million
Bamenda, Cameroon
Air quality: 132 micrograms of particles per cubic meter
Population: Approximately 500,000
Xingtai, China
Air quality: 128 micrograms of particles per cubic meter
Population: Approximately 7 million
Baoding, China
Air quality: 126 micrograms of particles per cubic meter
Population: 1.665 million
Source: World Health Organization's Urban Ambient Air Pollution Database
Go deeper