The next battle: Trump to take on China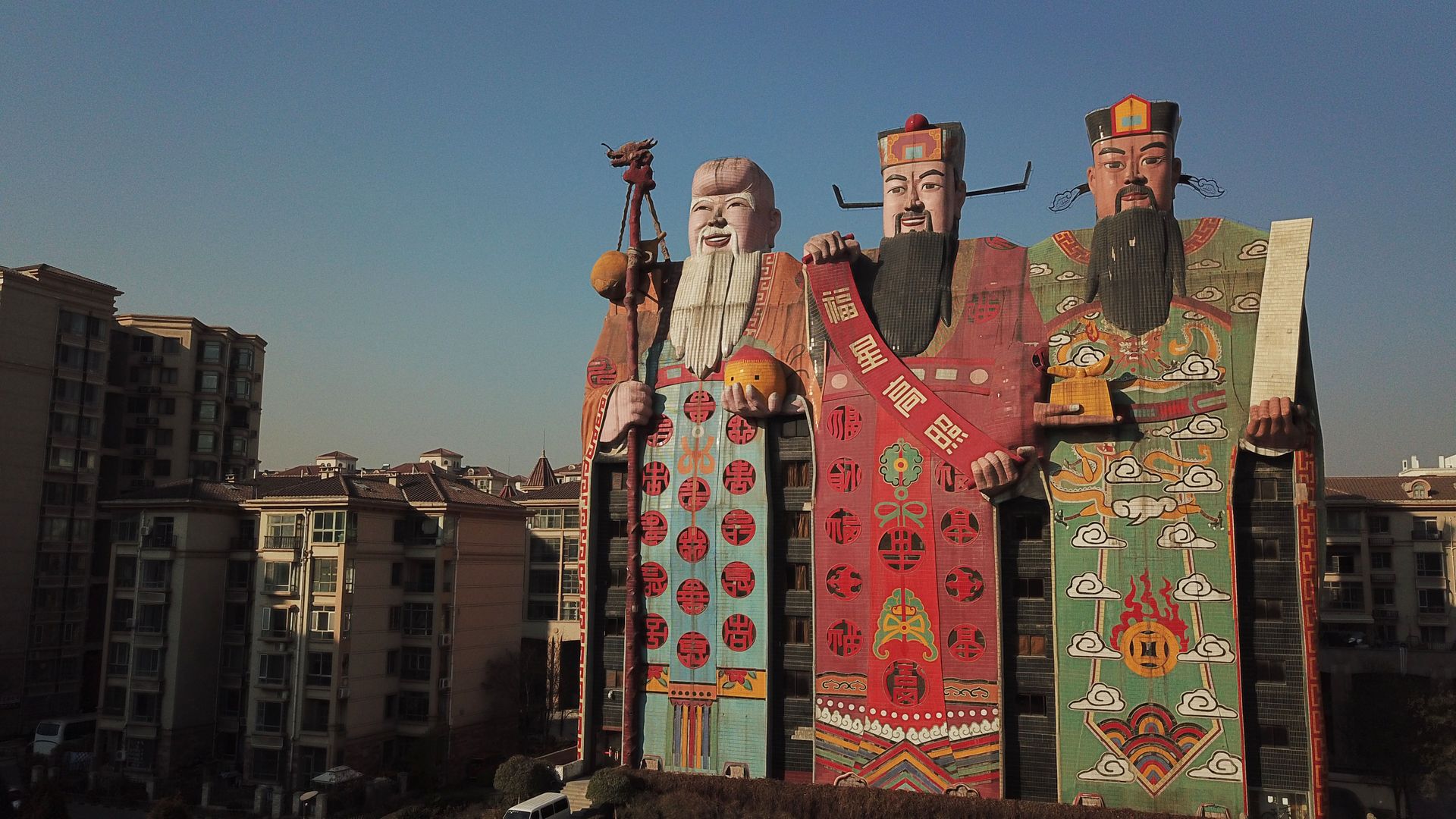 As part of an assertive "America First" national security strategy that President Trump will unveil Monday, he will accuse China of "economic aggression," the Financial Times' Demetri Sevastopulo and Shawn Donnan scoop:
One person familiar with the strategy says it is "likely to define China as a competitor in every realm. Not just a competitor but a threat, and therefore, in the view of many in this administration, an adversary."
What it means: This is "a strong sign that he has become frustrated at his inability to use his bond with China's President Xi Jinping to convince Beijing to address his trade concerns."
Why it matters ... Michael Allen, a former Bush official, now a Beacon Global Strategies managing director: "The national security strategy is the starting gun for a series of economic measures against the Chinese ... the Rosetta Stone for translating campaign themes into a coherent governing document."
Winner: Steve Bannon. When I texted him the FT article, he replied: "#winning."
Flashback: This is what Jonathan Swan forecast when he reportedthat the National Security Strategy will "explain how Trump's 'America First' mantra applies to the vast range of threats America faces, including Chinese economic competition, Russian influence operations, and the weaponization of space."
Losers: Several top officials within the Trump adminstration's national-security apparatus, who opposed adding what one called a "political lens" to the strategy.
A senior Trump national-security official tells me: "This was added to be one of the headlines of the Strategy, for domestic political audiences."
The official added: "The Trump China trip didn't reflect this policy, both the public reported comments and the private conversations. ... If we truly believe China is 'aggressor,' there is a while suite of policy shifts that would need to correspond" that aren't currently planned."
CFR President Richard Haass — author of "A World in Disarray" (paperback out Jan. 2) — tells Axios from in-flight Wi-Fi that slapping Beijing could be costly:
"There are legit criticisms of China's trade policy ... But starting a trade war would leave both countries worse off.  U.S. exporters would pay a significant price.  Whatever Chinese inclination exists to work with us re North Korea would diminish."
"Why did this administration withdraw from the TPP [Trans-Pacific Partnership]?  It provided the basis for a regional trading system that either would have isolated China, or forced it to accept much more stringent terms if it wanted to be a full participant in regional trade. In short, there appears to be a serious disconnect between the NSS and Administration policy."
"The use of the word 'aggression' is a questionable choice.  Unfair trade practices, for sure. But aggression is a serious escalation on our part. Hard to see how it paves the way to a compromise, or does not contribute to an overall deterioration in the relationship at a time we need it re NK."
Go deeper