System failure on the NYC subway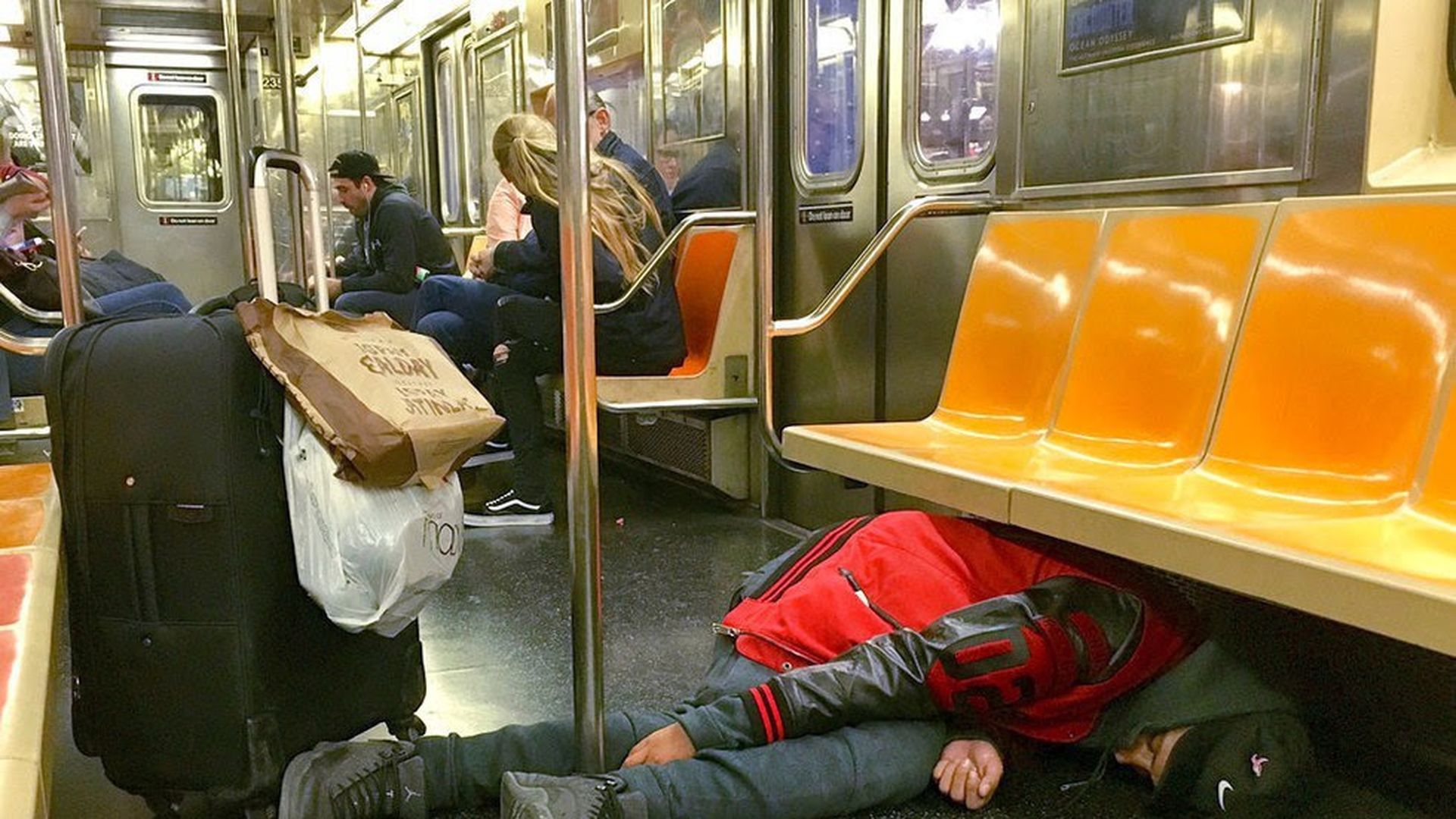 A front-page story from the NY Times' Brian Rosenthal, Emma Fitzsimmons and Michael LaForgia breaks down "How Politics and Bad Decisions Starved New York's Subways," starting with "a perennial lack of investment in tracks, trains and signals."
Wait, what? "[T]he actual movement of trains [relies] on a 1930s-era signal system with fraying, cloth-covered cables." (See the archaic equipment.)
"Daily ridership has nearly doubled in the past two decades to 5.7 million, but New York is the only major city in the world with fewer miles of track than it had during World War II."
"New York's subway now has the worst on-time performance of any major rapid transit system in the world ... Just 65 percent of weekday trains reach their destinations on time, the lowest rate since the transit crisis of the 1970s."
"Reporters for The Times reviewed thousands of pages of state and federal documents, including records that had not previously been made public; built databases to compare New York with other cities; and interviewed more than 300 people."
N.Y. Times Quote of the Day ... Roger Toussaint, former head of the MTA's main union, on what he sees as a focus on flashy subway projects instead of maintenance: "They haven't been spending money on the spine. They've been spending money on the limbs."
P.S. "Conductors on [New York] subway trains have been told to stop addressing passengers as 'ladies and gentlemen' when making announcements about delays, detours or other things, and instead use the gender-neutral terms 'passengers,' 'riders,' and 'everyone.'" (AP)
Go deeper