Survey: nearly 2 million became uninsured last quarter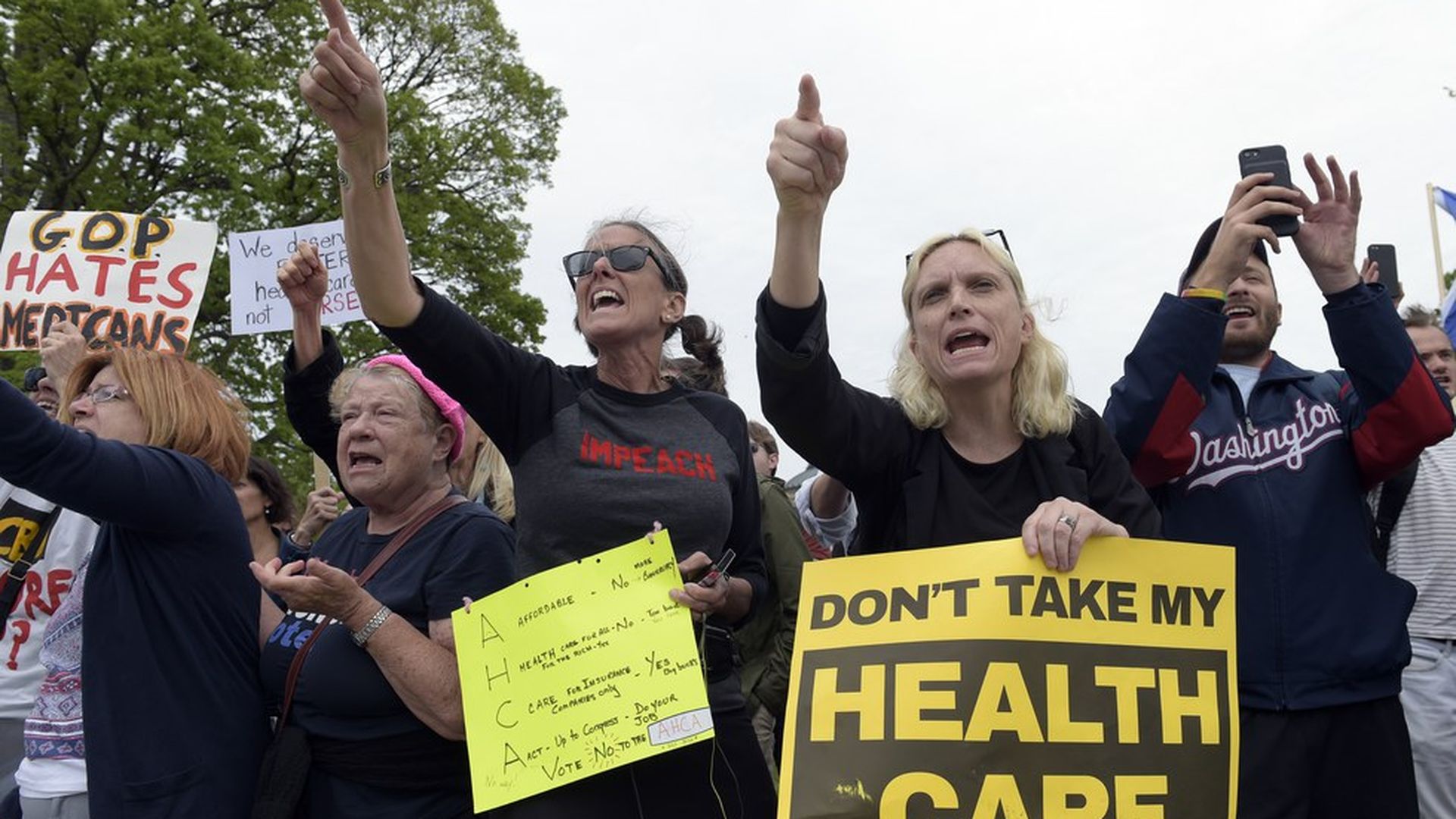 "The percentage of U.S. adults without health insurance grew in the second quarter of 2017 to 11.7%," according to Gallup:
That translates into nearly 2 million Americans who became uninsured. The rate, measured by the Gallup-Sharecare Well-Being Index, hit a record low of 10.9% last year. The current rate is still 6 points lower than it was at its peak of 18% in 2013, just before the health insurance exchanges opened.
Why it's happening: "Rising insurance premiums could be causing some Americans to forgo insurance, especially those who fail to qualify for federal subsidies. ... [S]ome insurance companies are leaving the ACA marketplace, and the lack of competition could be driving up the cost of plans for consumers."
Why it matters: "The nonpartisan Congressional Budget Office estimated that 22 to 23 million Americans could lose health coverage under the House and Senate proposals."
Go deeper