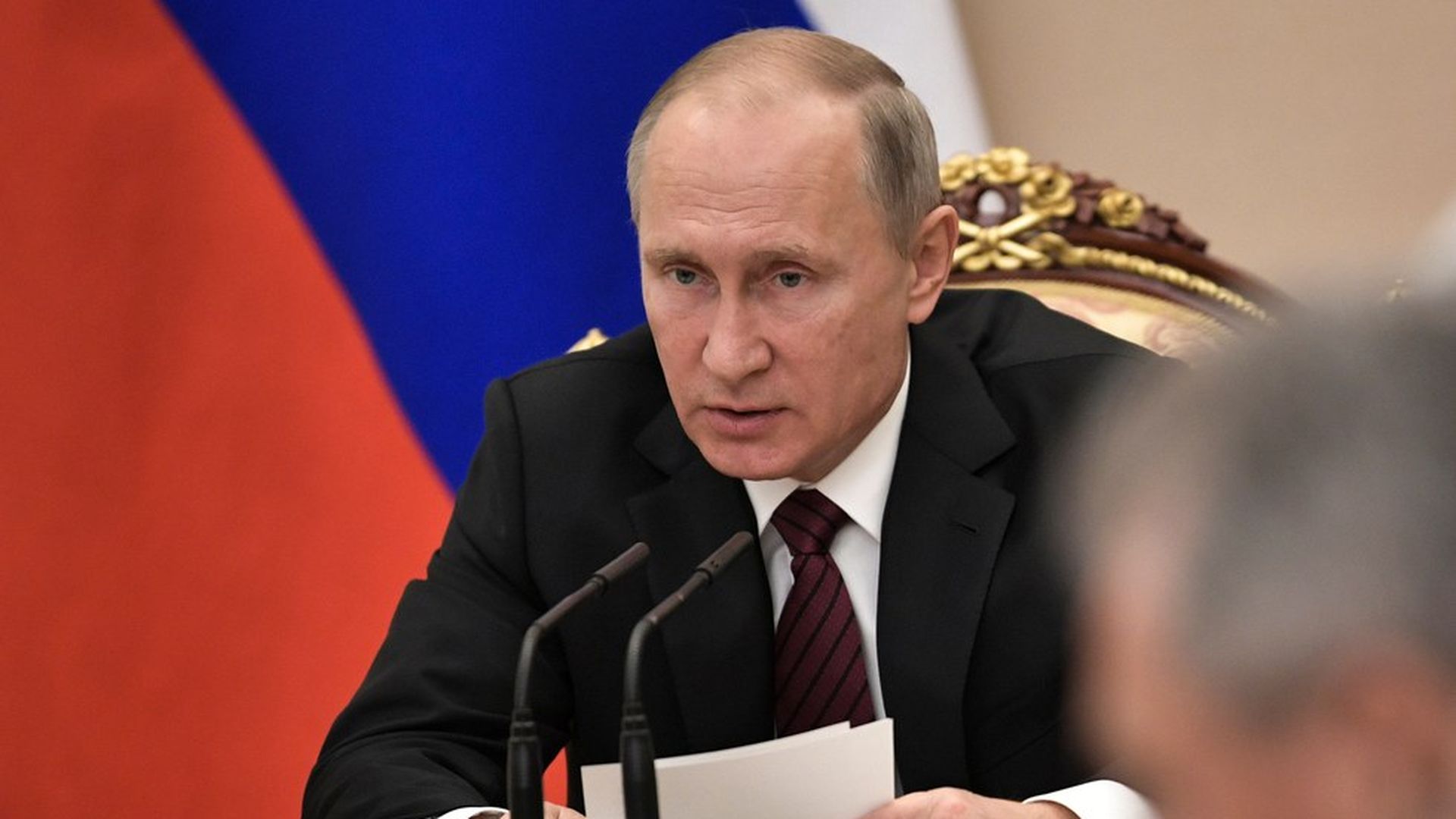 "The hackers who [tried to upend] the U.S. presidential election had ambitions well beyond Hillary Clinton's campaign, targeting the emails of Ukrainian officers, Russian opposition figures, U.S. defense contractors and thousands of others of interest to the Kremlin, according to a previously unpublished digital hit list obtained by The Associated Press":
Why it matters: "The list provides the most detailed forensic evidence yet of the close alignment between the hackers and the Russian government, exposing an operation that stretched back years and tried to break into the inboxes of 4,700 Gmail users across the globe — from the pope's representative in Kiev to the punk band Pussy Riot in Moscow."
"In the United States, ... [the Russian hacking group] Fancy Bear tried to pry open at least 573 inboxes belonging to ... then-Secretary of State John Kerry; ... Colin Powell; then-NATO Supreme Commander ... Philip Breedlove; and one of his predecessors, U.S. Army Gen. Wesley Clark."
"The list skewed toward workers for defense contractors such as Boeing, Raytheon and Lockheed Martin or senior intelligence figures, prominent Russia watchers and — especially — Democrats. More than 130 party workers, campaign staffers and supporters of the party were targeted, including [John] Podesta and other members of Clinton's inner circle. The AP also found a handful of Republican targets."
Go deeper