Russia banned from next year's Winter Olympics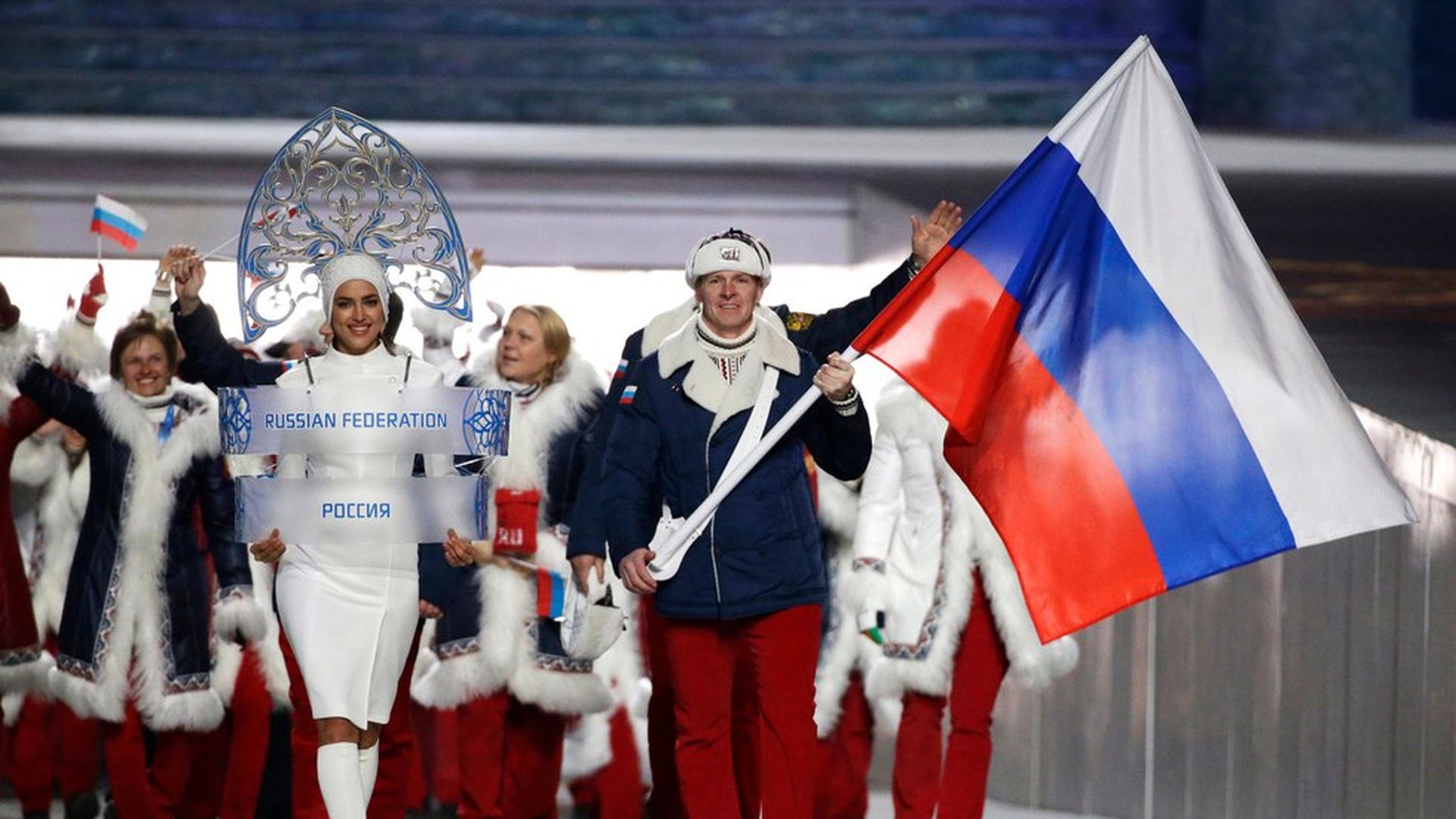 Russia has been banned from participating in next year's Winter Olympics in Pyeongchang, South Korea as a result of an extensive, systematic state-backed doping campaign uncovered during 2014's Sochi Winter Olympics, per The New York Times. The report branded the penalties against Russia as "so severe they were without precedent in Olympics history," though Russian athletes with impeccable drug-testing records might be allowed to compete under a neutral flag.
Why it matters: The decision will likely only serve to exacerbate tensions between Russia and the West as Russia routinely uses the Olympic Games to showcase its athletic prowess to the rest of the world. Case in point: Russia led the Sochi medal table — in both total medals and gold medals — before some of its medals were stripped under the investigation.
Go deeper