Qualcomm's next chip paves way for phones with better battery life, improved photos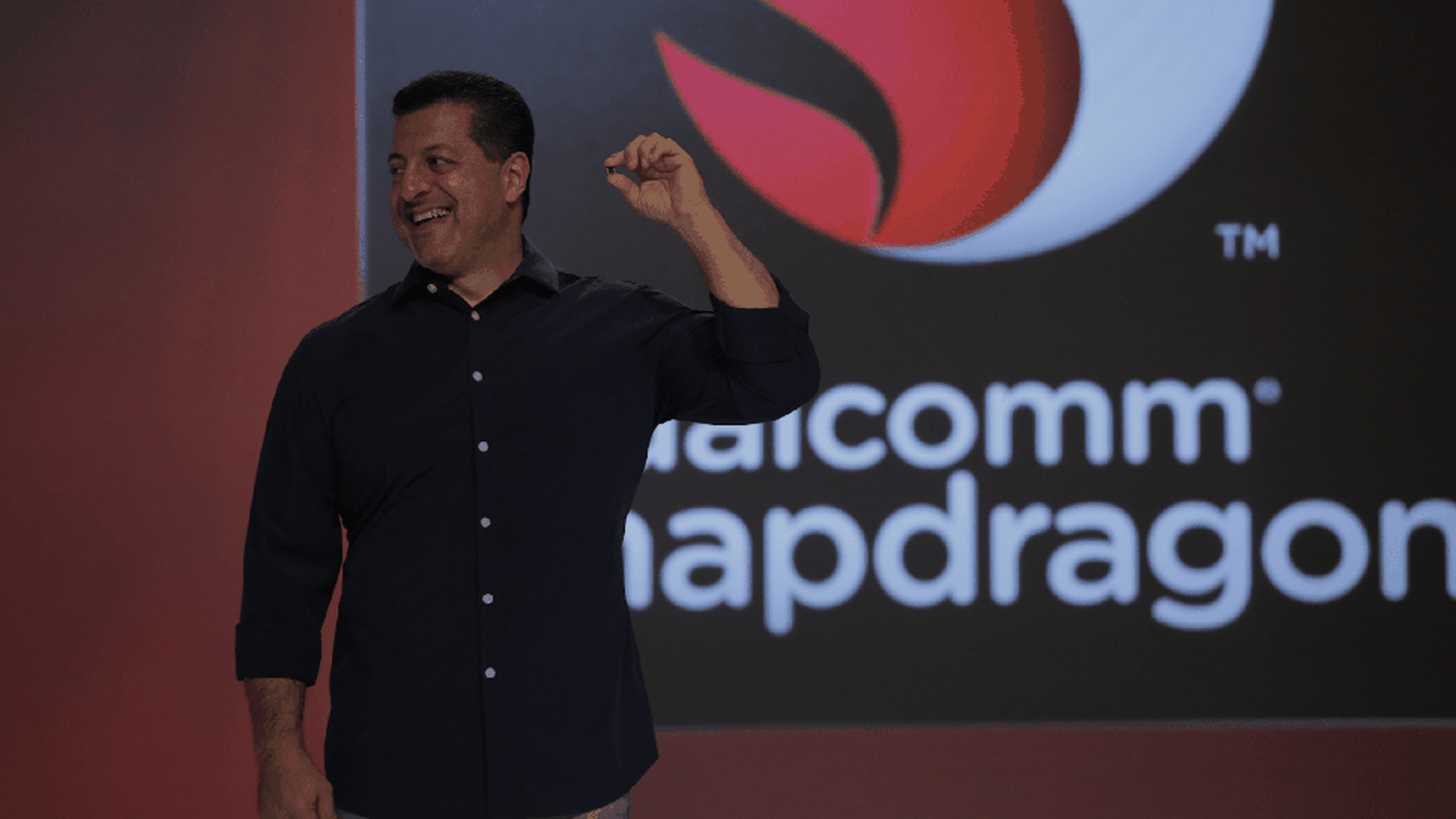 Qualcomm offered up details on its next high-end smartphone chip Wednesday, promising the Snapdragon 845 will provide higher quality video and photo capture and better battery life, among other features. It's set to start showing up in phones early next year.
Why it matters: Because it powers the vast majority of the world's high-end smartphones, whatever features Qualcomm puts into its Snapdragon chips foretell what the next crop of flagship devices will provide.
Qualcomm announced the Snapdragon 845 on Tuesday, but provided few details other than that it would be manufactured in Samsung's factories and that China's Xiaomi would be among the early customers.
On Wednesday it went into more detail on the chip's new features.
New camera features include better support for portrait-type photos, improved video and images that merge photos and video in new ways.
A secure vault is designed to better protect biometric data, passwords and other sensitive data
On the AI front, Qualcomm says it is boosting the types of inference that can be done on the device.
As for battery, the Snapdragon 845 is designed to improve life when doing demanding tasks like VR and video playback.
Under pressure: Although Qualcomm's Snapdragon chips power most of the world's high-end phones, Apple uses its own processors and Samsung typically uses its own Exynos processors for at least some of its high-end phones. Several of the features are designed to let Android phones better compete with the iPhone, including support for face-unlocking as well as taking portrait photos with a blurred background using a single camera (a la the Google Pixel 2).
Go deeper