Qualcomm makes another bid to get inside the PC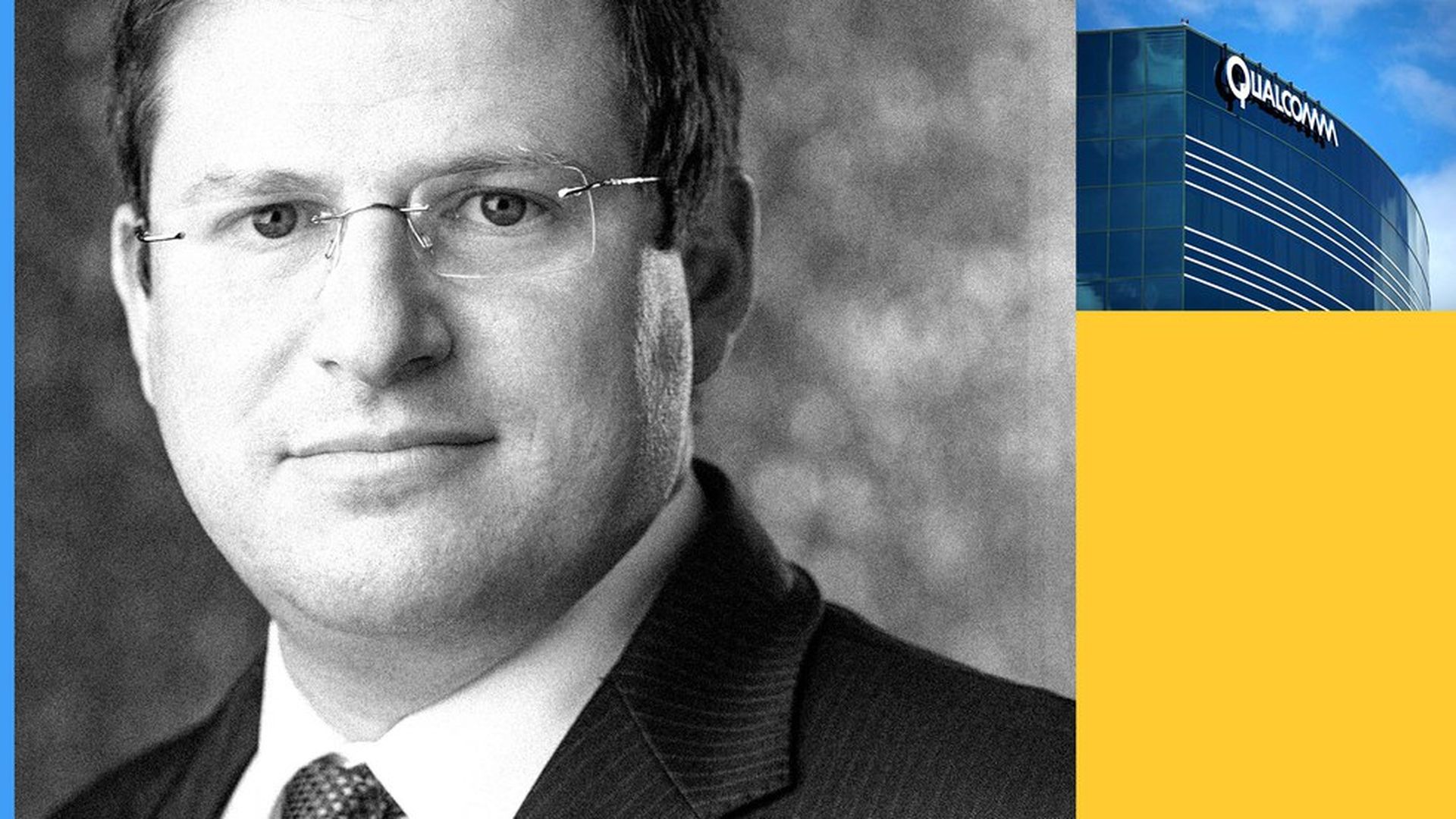 Not for the first time, Qualcomm is trying to find a place inside the personal computer.
The last time was a flop, in large part because the operating system — Windows RT — didn't really run all the programs people expect from their computer. Flash forward a couple of years and Microsoft and Qualcomm are taking another swing, promising that in the new crop of always connected PCs, you will get cellular connectivity in a thin, light device with all-day battery life — and it will run all the Windows apps people care about.
Why it matters: Qualcomm is facing increasing pressure in its core mobile phone business as market leaders Samsung and Apple increasingly look to others. Getting even a small slice of the PC business could be a big deal.
Cristiano Amon, the executive who runs Qualcomm's chip business, spoke with Axios ahead of Tuesday's event.
Here are some of his key points:
Microsoft and Qualcomm learned their lesson from Windows RT. "There is no second class version of Windows – there's only one Windows. Every single app that people care about will work."
The always connected PCs should have all-day battery life or more and start at $600 to $800. "Those are prices with high-speed cellular modem, not Wi-Fi only. We think that's going to be competitive."
They're competing with tablets to be your third device (after main PC and phone). "If you have a tablet as a third device, I will argue this is a better experience than a tablet. It is a full, connected PC."
Qualcomm doesn't have to dominate the PC market for it to be a win. "We don't participate (today). Even if we get a smaller share, it is a great outcome for us."
More details: Qualcomm and Microsoft will be going into more detail on the new PCs at an event in Maui this week.
Go deeper