NYT teams up with Spotify, and we did the math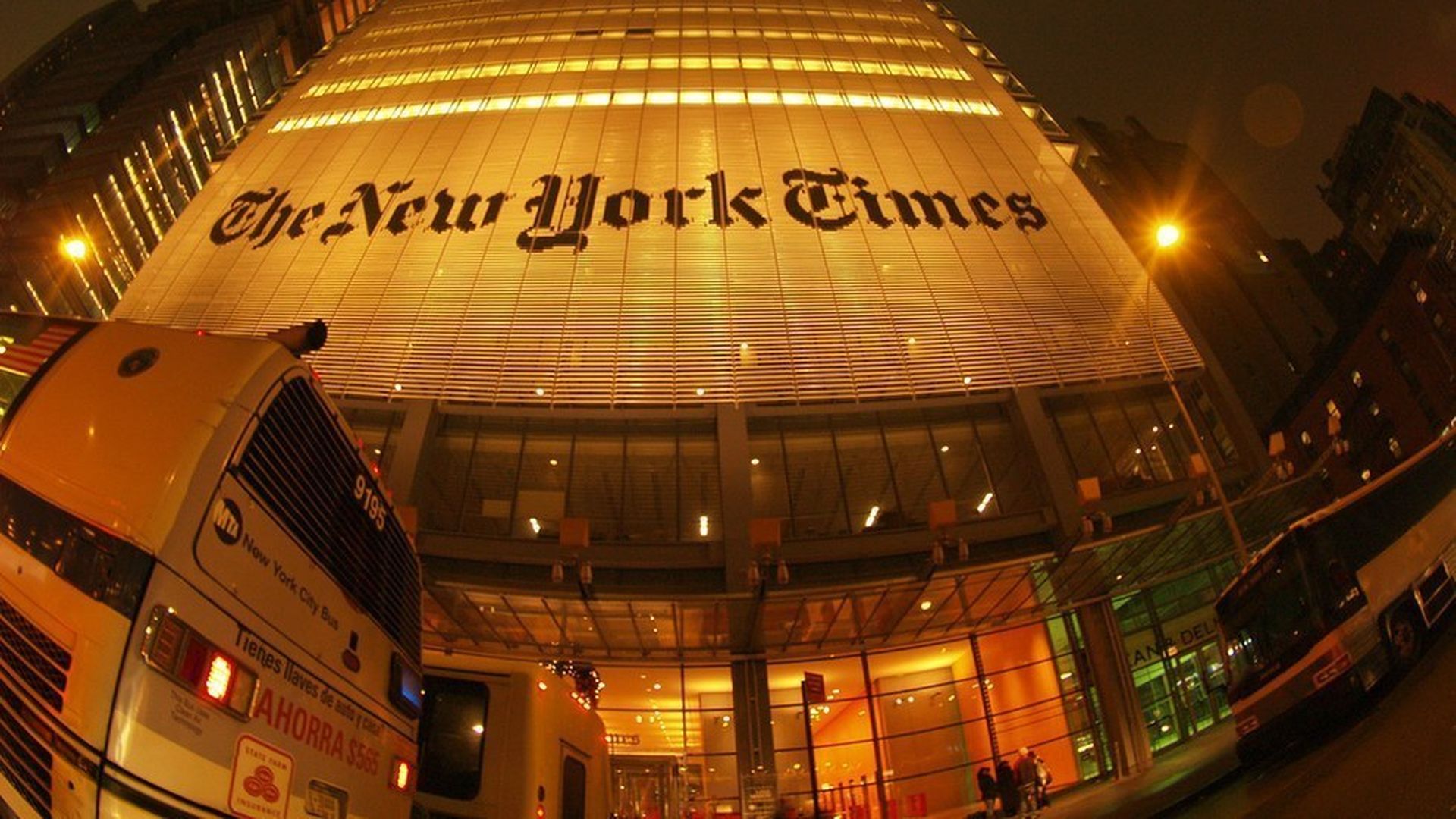 In an effort to bolster digital subscription revenue, The Times announced Wednesday it would give new digital subscribers unlimited access to Spotify Premium, the paid portion of the music-streaming app that has quickly become the highest-grossing music streaming service in America.
Is it worth it? We did the math. If you were going to buy an NYT all access digital subscription and a Spotify premium subscription, you'll save $55 the first year, but you'll lose $10 yearly after that. It doesn't pay off after six years.
Why it matters: NYT is hoping digital subscriptions will make up for steep print and digital banner advertising losses that have been plaguing traditional print newsrooms across the country. On a call with investors in January, Times CEO Mark Thompson reassured investors that The Times is moving towards positive revenue growth, specifically because of a rapid rise of digital subscriptions. A music partnership makes sense to lure new subscribers, given that 58% of U.S. adults pay for streaming services like Spotify or Apple Music, according to a recent PayPal consumer trends survey
What we're watching: This is just the latest of the many steps NYT has taken to rebrand themselves as a media company that makes your life better, not just a news and information provider. In 2015, The TImes launched a incredibly successful "Cooking" app that attracts upwards of 8 million monthly unique visitors per month. In 2016, The Grey Lady launched "Watching" a digital franchise that rates and recommends TV and movie content and "Well" a cross-platform franchise designed to provide tips and information about working out and living a healthy lifestyle. With the Spotify partnership, The Times will be launching a music newsletter as a part of its expanded lifestyle content offerings.
Go deeper