News Corp to fight Google/Facebook with global ad network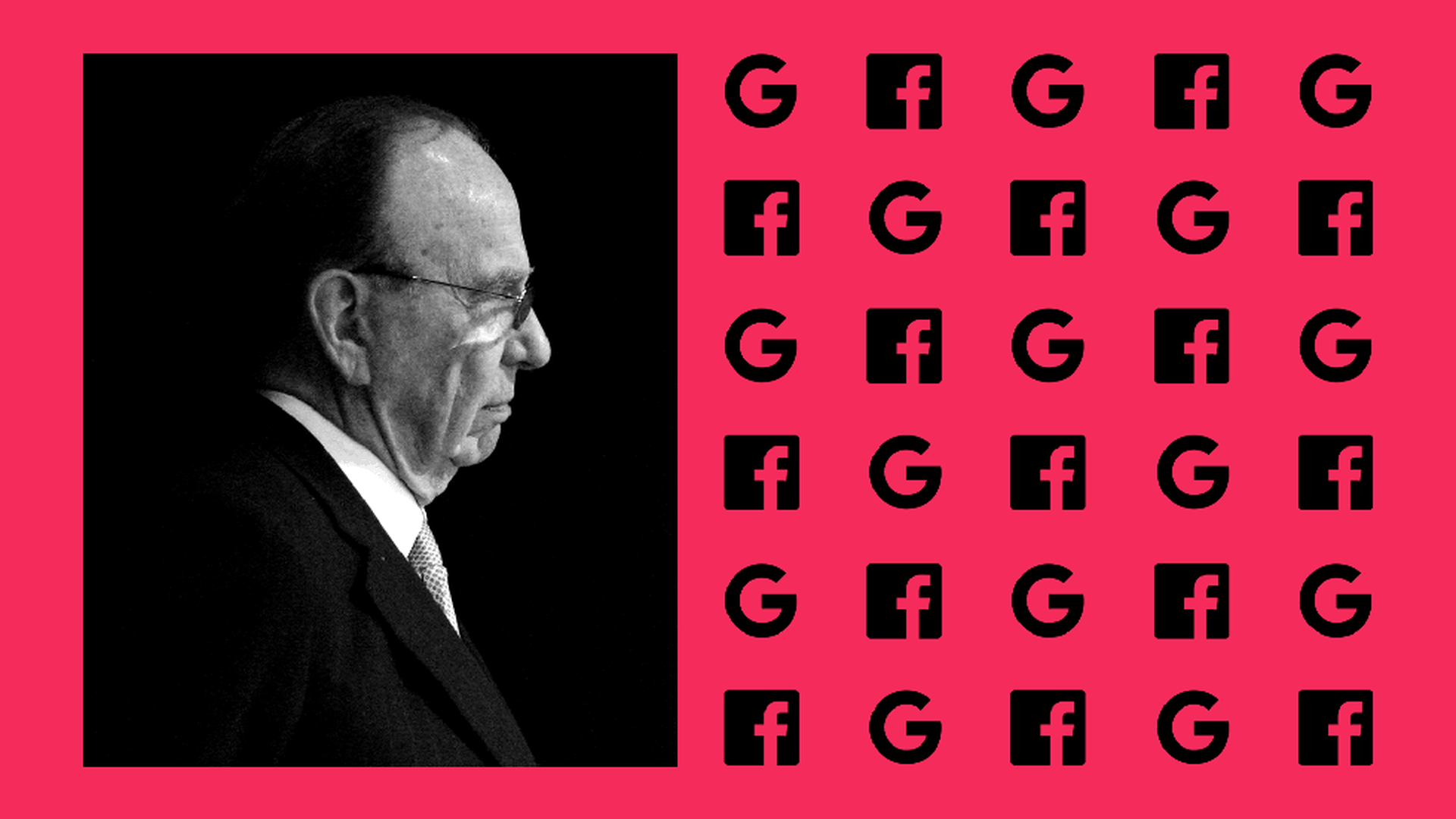 News Corp is taking aim at the digital-ad dominance of Google and Facebook with a new platform to let advertisers reach audiences across all of its online properties. The new platform, called News IQ, will pull audience data from sites like The Wall Street Journal, New York Post and Barron's and give advertisers a way to reach specific audiences around safe content.
Why it matters: News Corp is the latest publishing company to launch a data-based advertising network to win back digital ad dollars from Google and Facebook. Disney, NBC and Vox Media, and Verizon and Oath have all similar steps.
While none of these new ad networks are as big as Google or Facebook's, they are hoping to offer more brand-safe content at scale — major selling point for advertisers spooked by terrorist content and suicide videos.
News IQ will launch globally over the coming months and years, News Corp CEO Robert Thomson tells Axios exclusively. "We're not going to stop at U.S. borders."
The product was built in Australia, where News Corp has a significant media footprint, and then brought to the U.S. The U.K. will be next. "There isn't another publisher that reaches the global English-speaking population at scale with this quality," says Jesse Angelo, Publisher and CEO of The New York Post and Chief of Digital Advertising Solutions for News Corp.
Launch partners will include Douglas Elliman, Seabourn Cruise Line, Fox Broadcasting Company, and the Dentsu Aegis Network, and more. The News IQ team will generate specific data on advertising impressions and traffic across all of the publishing properties. Angelo says the launch partners will be advertisers interested in "cleaning up the messy digital ad system."
News IQ will have a small corporate sales team, but will be sold through the individual brands so they can better use specific reader data. Such on a platform like Realtor.com, News IQ could use data to open up many more opportunities for advertisers.
"We'll have zip-code data and we will know when someone is just about to buy a home," says Thomson. "A new home means a new cable contract, a new supermarket, a new car maybe a new breakfast cereal. It's very distinctive data."
Bottom line: News Corp's ad network will reach 140 million in the U.S. and millions of more globally, according to comScore, but competing with Google and Facebook on scale and efficiency will be tough. Facebook says it has more than two billion monthly active users, and both Facebook and Google reach over 200 million monthly active users monthly, per comScore.
Go deeper