House Republicans keep announcing 2018 departures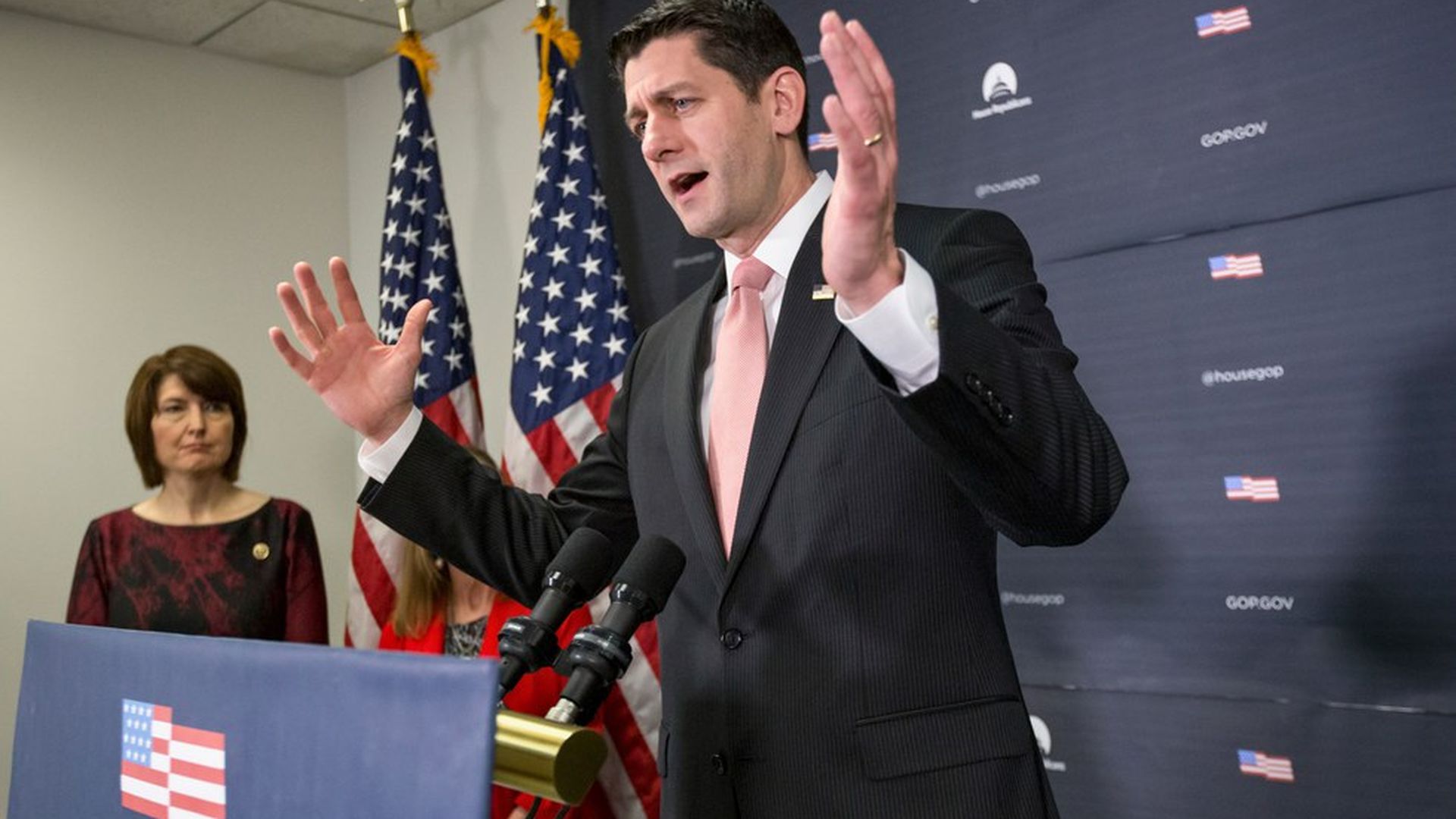 Darrell Issa is the latest in a series of House Republicans to depart Congress after this term, he announced Wednesday. His seat in southern California is particularly vulnerable for the party in 2018, as Hillary Clinton won his district by 7.5 points.
Outlier check: There are now 28 retiring representatives. The average number over the last five election cycles has been 23. Over that time, there has been more attrition from Republicans than from Democrats, however, the 3-to-1 ratio of retiring Republicans to Democrats this cycle is considerable.
Outlier check 2: According to Brookings, the average terms served for retiring members has hovered around 8 over the last 40 years, but dropped to 5 in the 2016 cycle. The average among these 21 Republicans is 9.4.
Note: This list includes retirements and resignations, not those seeking or appointed to a higher office.
A look at the 21 departing Republicans...
Darrell Issa of California:
Date announced: Jan. 10
Terms: 9 terms
2016 margin of victory: 0.6 points
2016 presidential: Clinton by 7.5 points
Ed Royce of California (Chair of Foreign Affairs Committee):
Date announced: Jan. 8
Terms: 13 terms
2016 margin of victory: 14 points
2016 presidential: Clinton by 9 points
Gregg Harper of Mississippi (Chair of House Administration Committee):
Date announced: Jan. 4
Terms: 5 terms
2016 margin of victory: 36 points
2016 presidential: Trump by 25 points
Bill Shuster of Pennsylvania (Chair of Transportation & Infrastructure Committee) :
Date announced: Jan. 2
Terms: 9 terms
2016 margin of victory: 27 points
2016 presidential: Trump by 43 points
Blake Farenthold of Texas:
Date announced: Dec. 14, 2017 (retiring in scandal)
Terms: 4 terms
2016 margin of victory: 23 points
2016 presidential: Trump by 24 points
Trent Franks of Arizona:
Date announced: Dec. 7, 2017 (resigned in scandal)
Terms: 7 full terms
2016 margin of victory: 37 points
2016 presidential: Trump by 21 points
Joe Barton of Texas:
Date announced: Nov. 30, 2017
Terms: 17
2016 margin of victory: 19 points
2016 presidential: Trump by 12 points
Bob Goodlatte of Virginia (Chair of Judiciary Committee):
Date announced: Nov. 9, 2017
Terms: 13
2016 margin of victory: 34 points
2016 presidential: Trump by 25 points
Ted Poe of Texas:
Date announced: Nov. 7, 2017
Terms: 7
2016 margin of victory: 25 points
2016 presidential: Trump by 9 points
Frank LoBiondo of New Jersey:
Date announced: Nov. 7, 2017
Terms: 12
2016 margin of victory: 22 points
2016 presidential: Trump by 5 points
Lamar Smith of Texas (Chair of Science, Space & Technology committee):
Date announced: Nov. 2, 2017
Terms: 15
2016 margin of victory: 31 points
2016 presidential: Trump by 10 points
Jeb Hensarling of Texas (Chair of Financial Services committee):
Date announced: Oct. 31, 2017
Terms: 8
2016 margin of victory: 61 points
2016 presidential: Trump by 28 points
Pat Tiberi of Ohio:
Date announced: Oct. 19, 2017
Terms: 9
2016 margin of victory: 37 points
2016 presidential: Trump by 11 points
Tim Murphy of Pennsylvania (resigned in scandal):
Date announced: Oct. 5, 2017
Terms: 7 full terms
2016 margin of victory: uncontested
2016 presidential: Trump by 20 points
Dave Trott of Michigan:
Date announced: Sept. 11, 2017
Terms: 2
2016 margin of victory: 13 points
2016 presidential: Trump by 5 points
Charlie Dent of Pennsylvania:
Date announced: Sept. 7, 2017
Terms: 7
2016 margin of victory: 20 points
2016 presidential: Trump by 8 points
Dave Reichert of Washington:
Date announced: Sept. 6, 2017
Terms: 7
2016 margin of victory: 20 points
2016 presidential: Clinton by 3 points
John J. Duncan Jr. of Tennessee:
Date announced: July 31, 2017
Terms: 15
2016 margin of victory: 51 points
2016 presidential: Trump by 35 points
Ileana Ros-Lehtinen of Florida:
Date announced: April 30, 2017
Terms: 14
2016 margin of victory: 10 points
2016 presidential: Clinton by 20 points
Lynn Jenkins of Kansas:
Date announced: Jan. 25, 2017
Terms: 5
2016 margin of victory: 28 points
2016 presidential: Trump by 19 points
Sam Johnson of Texas:
Date announced: Jan. 6, 2017
Terms: 13
2016 margin of victory: 27 points
2016 presidential: Trump by 14 points
Go deeper