Al Franken announces resignation, blasts Trump and Roy Moore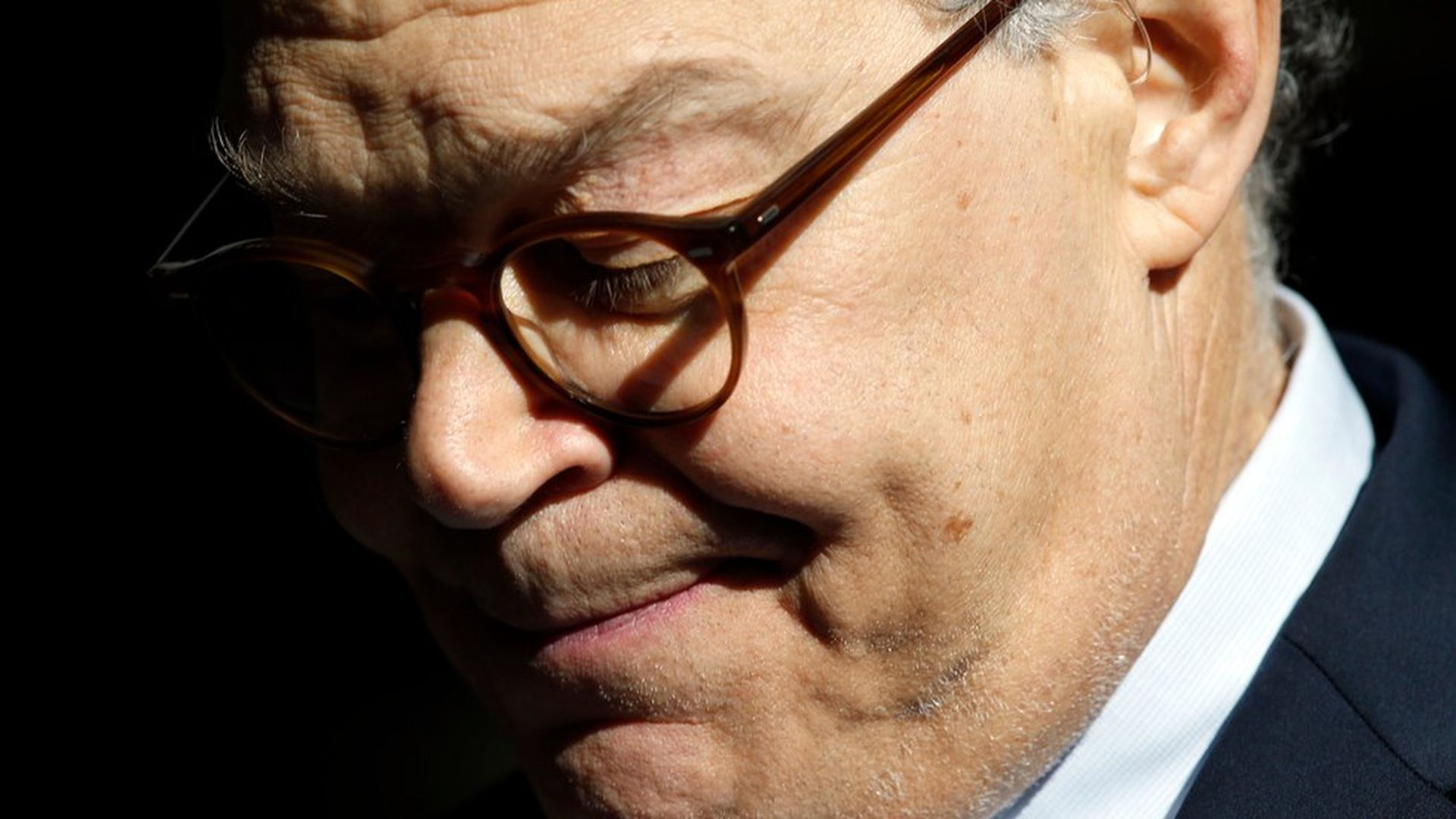 Minnesota Sen. Al Franken announced his decision to resign "in the coming weeks" during a speech on the Senate floor. More than 30 of his Democratic Senate colleagues called for him step down yesterday after a seventh allegation of sexual misconduct against Franken (which was followed shortly by an eighth). Franken referenced both President Trump and Roy Moore during his announcement, saying: "There is some irony that I am leaving while a man who has bragged on tape about his history of sexual assault sits in the Oval Office and a man who has repeatedly preyed on young girls campaigns for the Senate with the full support of his party."
What's next: Democratic Gov. Mark Dayton will choose Franken's immediate replacement. He said he'll make that decision "in the next couple of days," but his pick is rumored to be Lt. Gov. Tina Smith, according to the Minneapolis Star-Tribune. A special election for the remainder of his term will be held in November 2018, opening the seat for the midterm elections during what Democrats hope to be an electoral wave in their favor.
Video of the Trump-Moore moment:
More from Franken's speech:
"Some of the allegations against me are not true. Others I remember very differently."
"I am proud that during my time in the Senate I have used my power to be a champion of women…I know there's been a very different picture of me painted over the last few weeks, but I know who I really am."
"I know in my heart that nothing I have done as a senator — nothing — has brought dishonor on this institution, and I am confident that the Ethics Committee would agree."
"I have faith — or at least hope — that members of this Senate will find the political courage necessary to keep asking the tough questions, hold this administration accountable, and stand up for the truth."
"Even on the worst day of my political life, I feel that it has all been worth it...I would do it all over again in a heartbeat."
Go deeper