You can now control your smartphone through your skin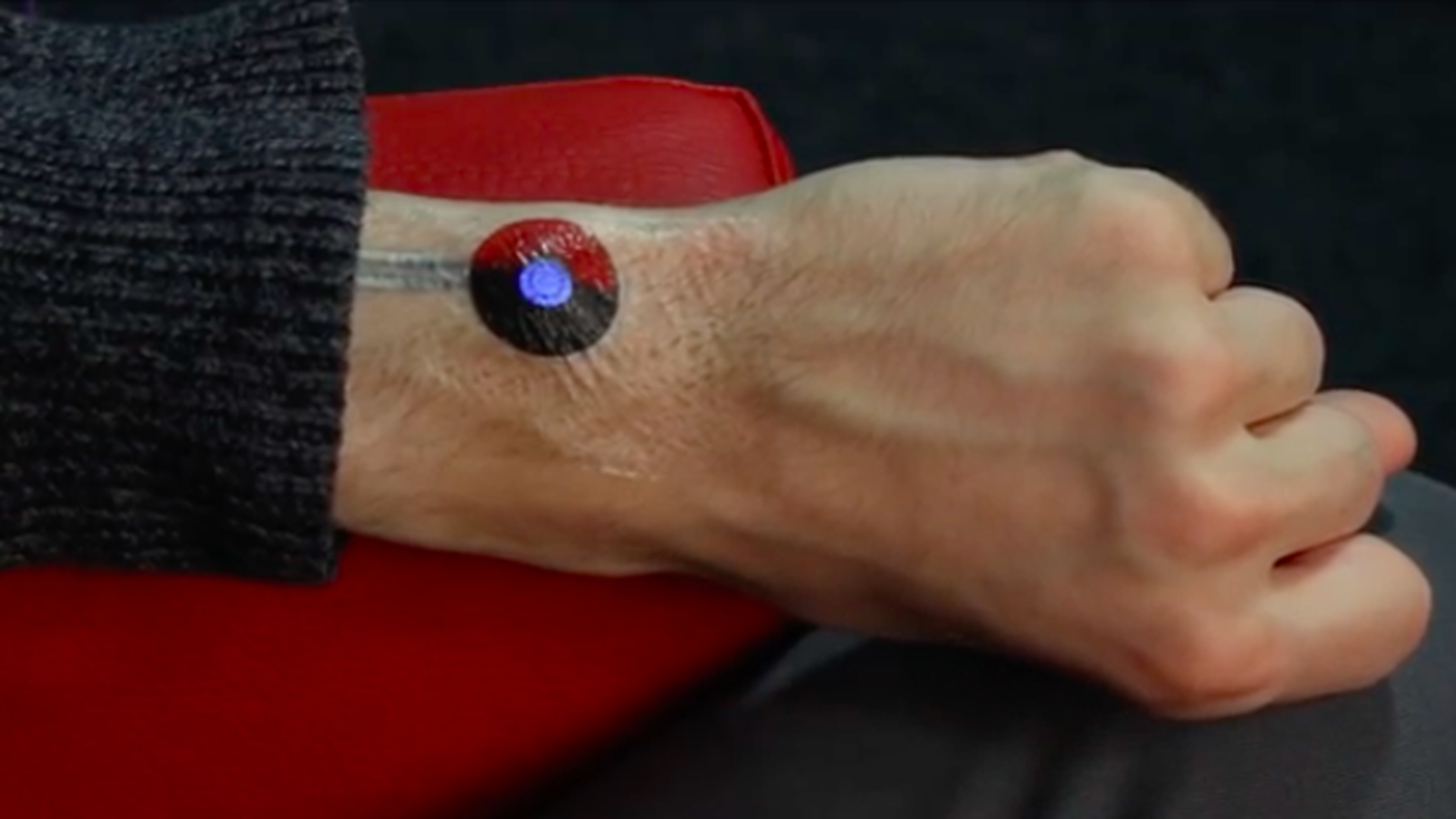 A team of German scientists have developed a way to make very thin temporary tattoos called SkinMarks that when applied to the skin, can function like a smartphone remote. Like other temporary tattoos, these "e-tattoos" can be applied to the skin using water, and will last for several days before wearing off. The new technology is a conductive ink is used to print wires and electrodes on temporary tattoo paper that's applied to the skin.
Users would be able to assign certain smartphone commands to scars, birthmarks and other body landmarks. "People intuitively know the location of their own bumps and birthmarks, which makes them ideal locations for touch-sensitive buttons," says Martin Weigel of Saarland University in Saarbrücken, Germany, who led the research. In theory, squeezing a freckle could answer a call or rubbing a scar could turn up the volume on a phone.
Why it matters: Convenience and cost. Cheap, seamless integration of technology like this could have a big consumer base. Chris Harrison, an Assistant Professor at Carnegie Mellon, tells New Scientist that while it will be at least 10 years before we see e-tattoos used mainstream, on-skin devices are "the next logical step in wearable technology."
Go deeper