Yes, there might be a Trumpcare sequel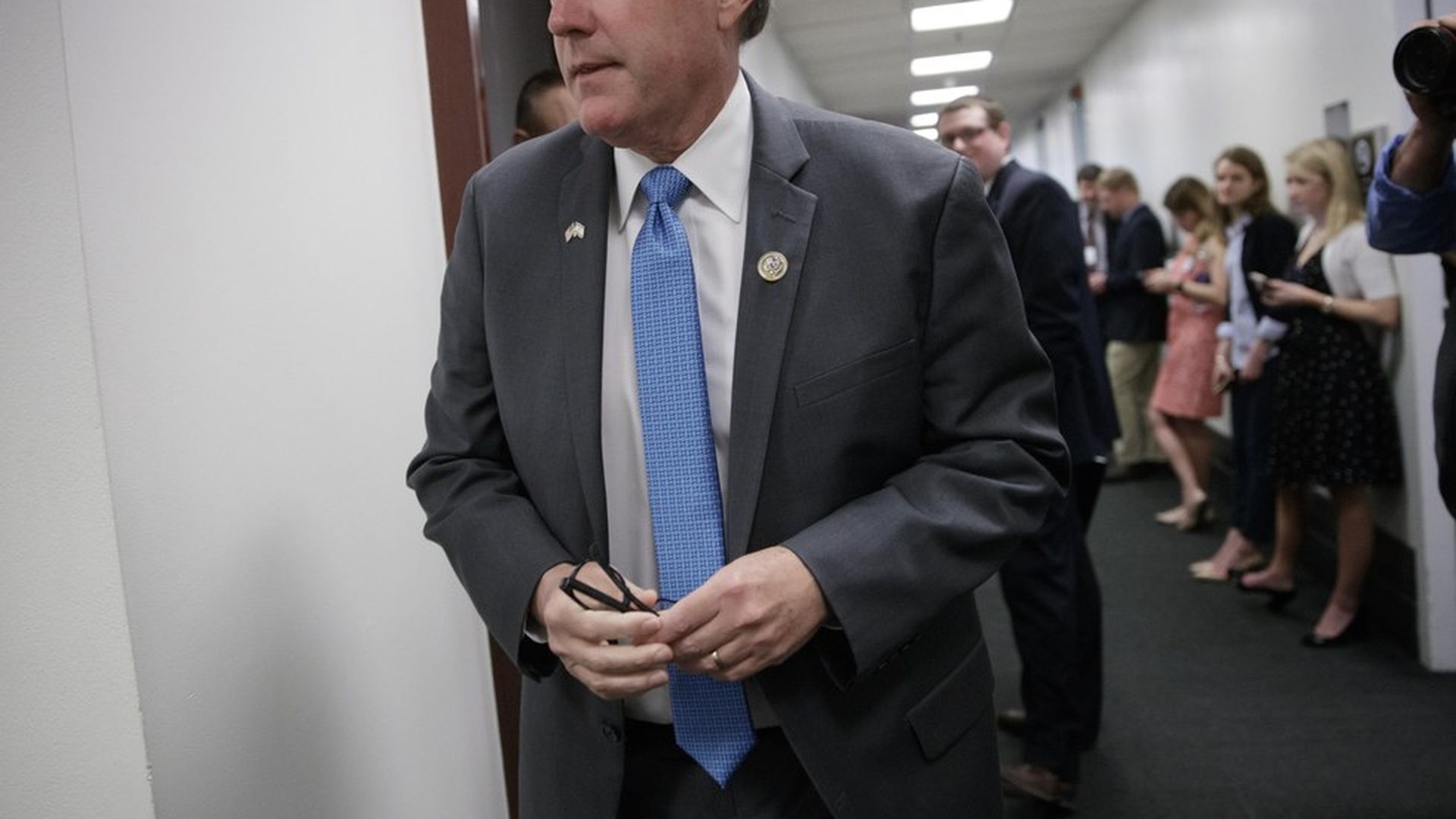 The White House and Republicans are talking seriously about reviving Trumpcare, and they think they've found the ticket: fewer Obamacare insurance regulations and more high-risk pool plans, which offer coverage that's subsidized by a state government. Will it be enough to win over the Freedom Caucus? Chairman Mark Meadows said last night that the group wants to see the legislative text. Will it actually gain votes that Republicans didn't already have? Not clear yet.
Here's the latest, and a reality check on what it all means:
Vice President Mike Pence met with two groups of Republicans yesterday: a group of moderates in the afternoon, and the Freedom Caucus at night.
The emerging plan would let states opt out of some, though not all, of Obamacare's insurance regulations.
It would technically protect pre-existing condition coverage, but it would allow states to get rid of the "community rating" provision that prevents insurers from charging higher rates to sick people.
It would also go after the "essential health benefits" provision — things like prescription drug coverage, mental health services, and pregnancy and childbirth, among others — which was already on the table. Health and Human Services secretary Tom Price would be given the authority to grant waivers to the states.
The bill's Patient and State Stability Fund, which would give the states more than $100 billion over 10 years, would be targeted more narrowly to be spent on high-risk pools, as Jonathan Swan and I reported last night.
Pence left the Freedom Caucus meeting last night without a deal, but Meadows said the group was "encouraged."
Less clear is what Pence accomplished with his meeting with the moderates, who were mostly Republicans likely to vote for the bill anyway.
The most high-profile moderate who's a "no" vote — Rep. Charlie Dent — wasn't invited to the meeting to get to "yes." Instead, he talked with Sen. Rand Paul, who's circulating his own idea for jump-starting the talks: Keep Obamacare's structure for subsidies, but reduce the funding.
Reality check: All of the movement so far is pushing the bill to the right, so the Trump administration appears to be placing its bets with the conservatives, not the moderates. Even if the new proposal gains Freedom Caucus votes, the risk is that it could lose votes from other members — especially those who don't want to be accused of abandoning sick people.
Go deeper