Yahoo joins opposition to Trump immigration order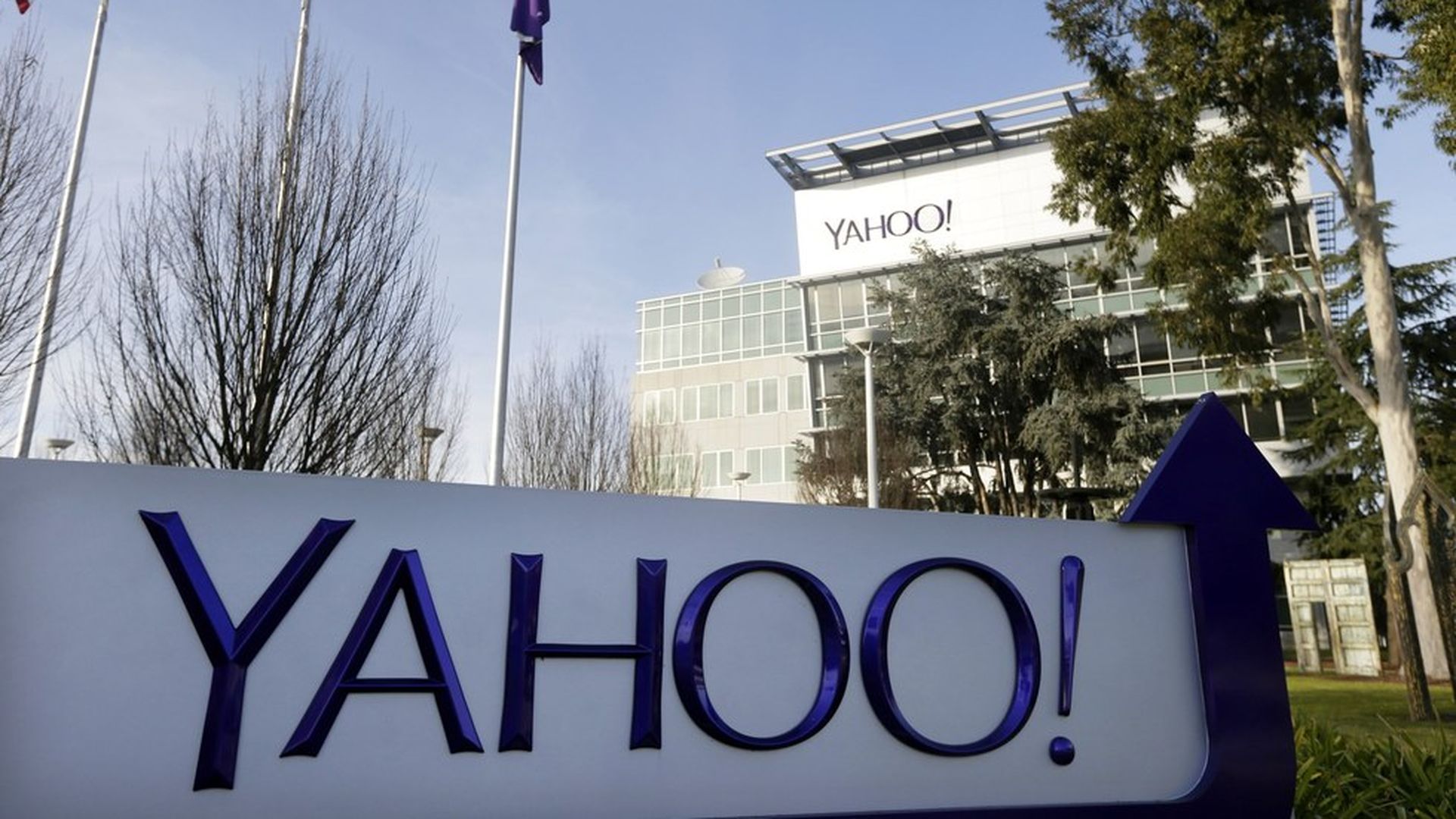 Yahoo and Tumblr (which is owned by Yahoo) today joined a host of other tech companies on an amicus brief contesting Trump's executive order barring citizens citizens of seven Muslim-majority countries from entering the U.S. for 90 days.
Yahoo executives are from a diverse group of countries, including Taiwan, Chile and Lebanon, "so we know firsthand that great things can happen when America welcomes the world's best and the brightest," Yahoo General Counsel Ron Bell wrote in a blog post.
The brief, filed yesterday, urges a New York federal court to grant injunctive relief against the executive order. Other signers include HP, Uber, Airbnb, Tech:NYC, Dropbox and Codecademy.
Why it matters: The companies' brief supports the efforts of New York Attorney General's Office and others including ACLU in the fight against enforcement of the order, piling on the outcry from around 100 tech companies who filed an opposing brief with the 9th Circuit Court of Appeals earlier this month. Yahoo was among the notable absences on the earlier brief, along with companies like IBM and Amazon.
What's next: Trump is expected to sign another travel ban order next week.
Go deeper