WSJ editor tells staff criticism of their coverage is fake news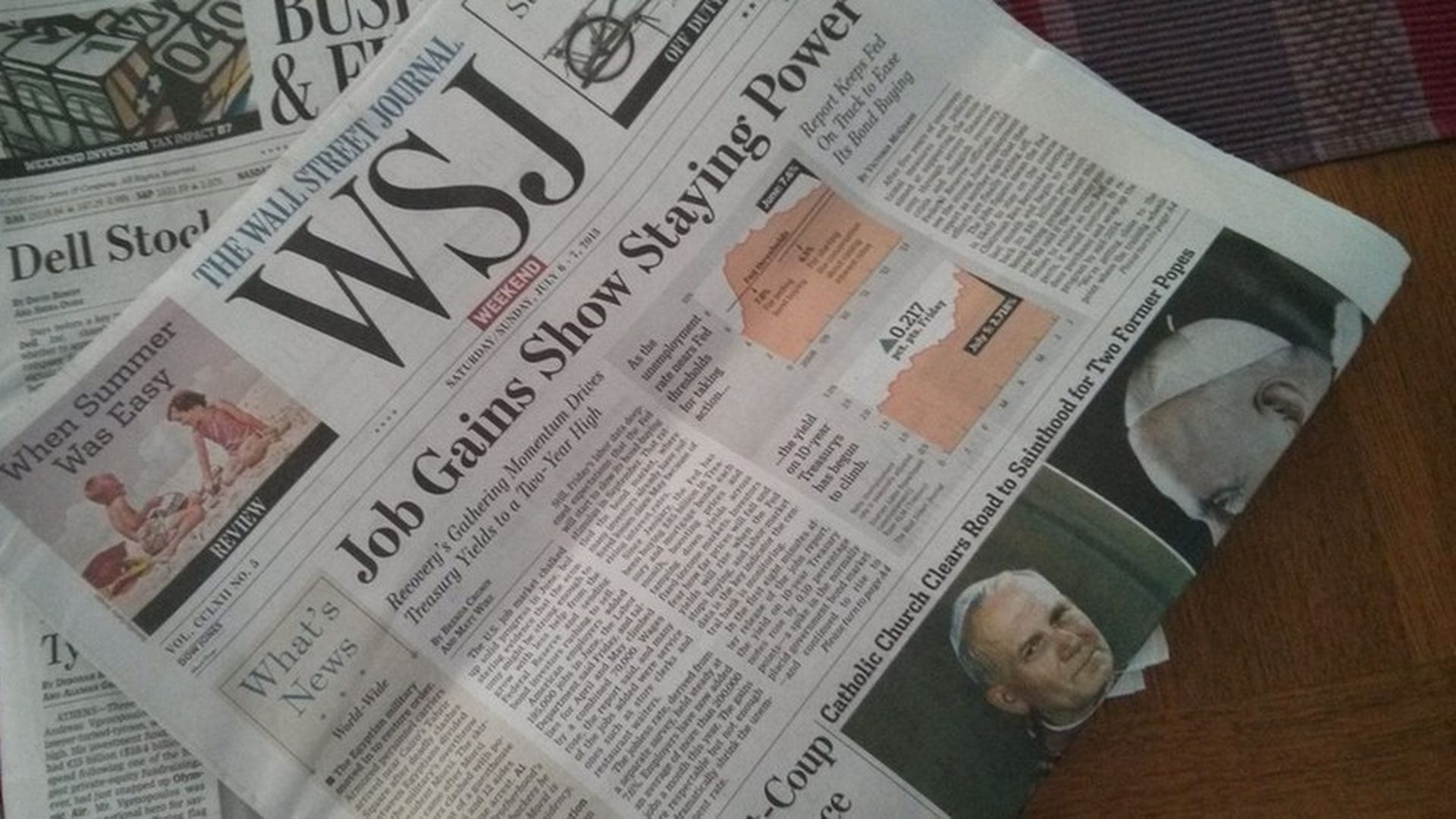 Per Politico, WSJ editor Gerri Baker defended the paper's coverage of President Trump in a town hall meeting Monday.
Key Takeaways:
The paper's Editor-in-Chief Gerry Baker told staff that anyone who accuses the paper of not being critical enough of the President is peddling "fake news"
Baker reportedly told employees who are unhappy with the paper's coverage that they should work somewhere else
Staffers had rising concerns for months about the direction of the paper's coverage
Why it matters: WSJ is owned by Rupert Murdoch, who blasted Trump during the primaries for "embarrassing his friends" and the whole country. It appears as though they have since made amends. Axios previously reported a list of instances that show how the Murdoch/Trump relationship has evolved since the campaign.
Go deeper