WSJ calls out Trump's "seemingly endless" falsehoods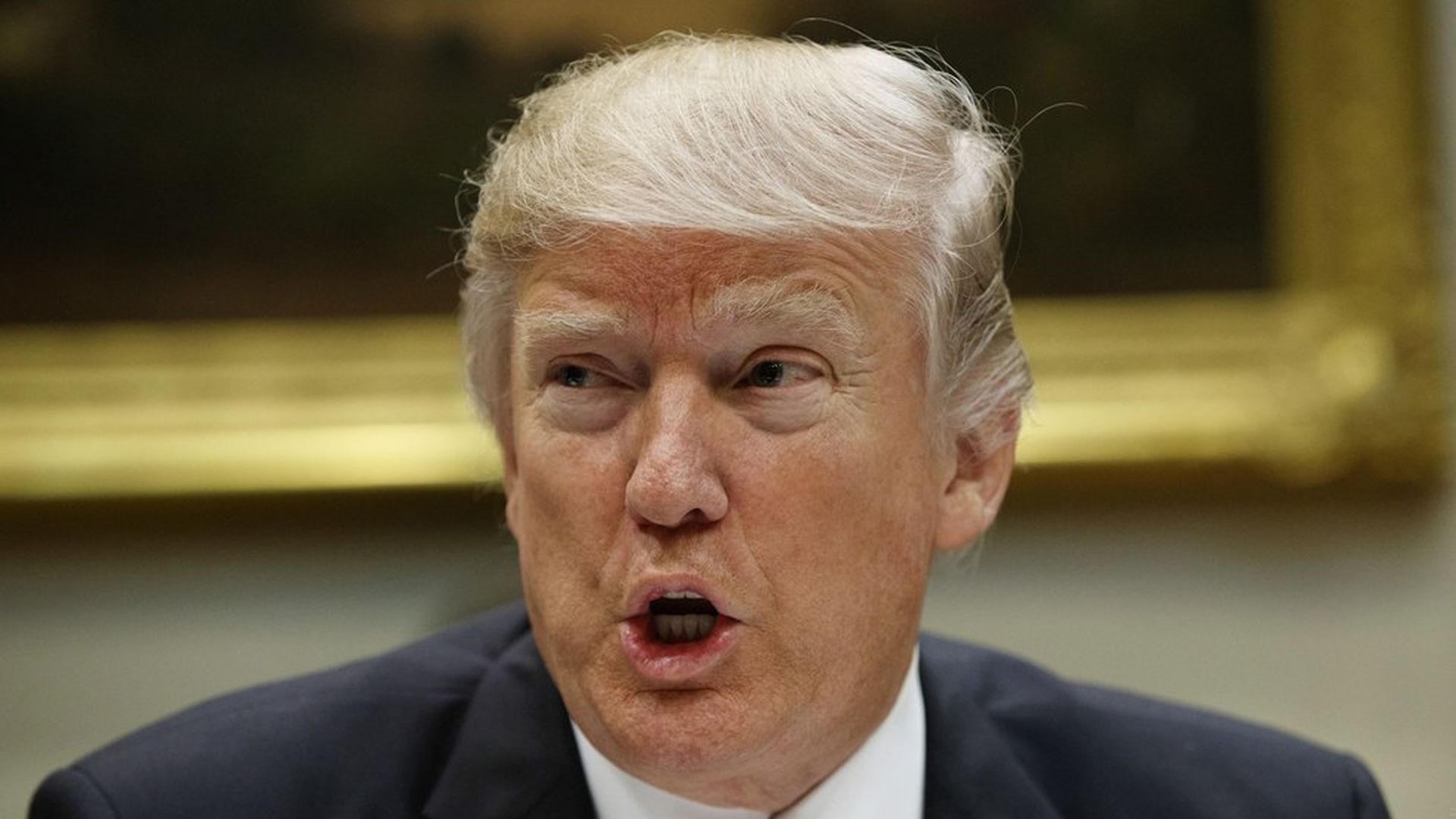 The WSJ goes after President Trump's habit of not telling the truth in an editorial that features "endless stream of exaggerations, evidence-free accusations, implausible denials and other falsehoods" in the opening paragraph, then gets even rougher:
[T]he President clings to his assertion like a drunk to an empty gin bottle, rolling out his press spokesman to make more dubious claims ... Two months into his Presidency, Gallup has Mr. Trump's approval rating at 39%. No doubt Mr. Trump considers that fake news, but if he doesn't show more respect for the truth most Americans may conclude he's a fake President."
The personal angle: WSJ owner Rupert Murdoch is dealing with fallout in the U.K. from the White House parroting anonymously-sourced claims on Murdoch-owned Fox News that British intelligence helped wiretap Trump. Murdoch wants to become the full owner of the European Broadcasting Company Sky TV, but as Sara Fischer reported for Axios over the weekend, Trump's claims could complicate regulatory approval in the U.K.
Go deeper