World leaders at G7 disagree on Russia sanctions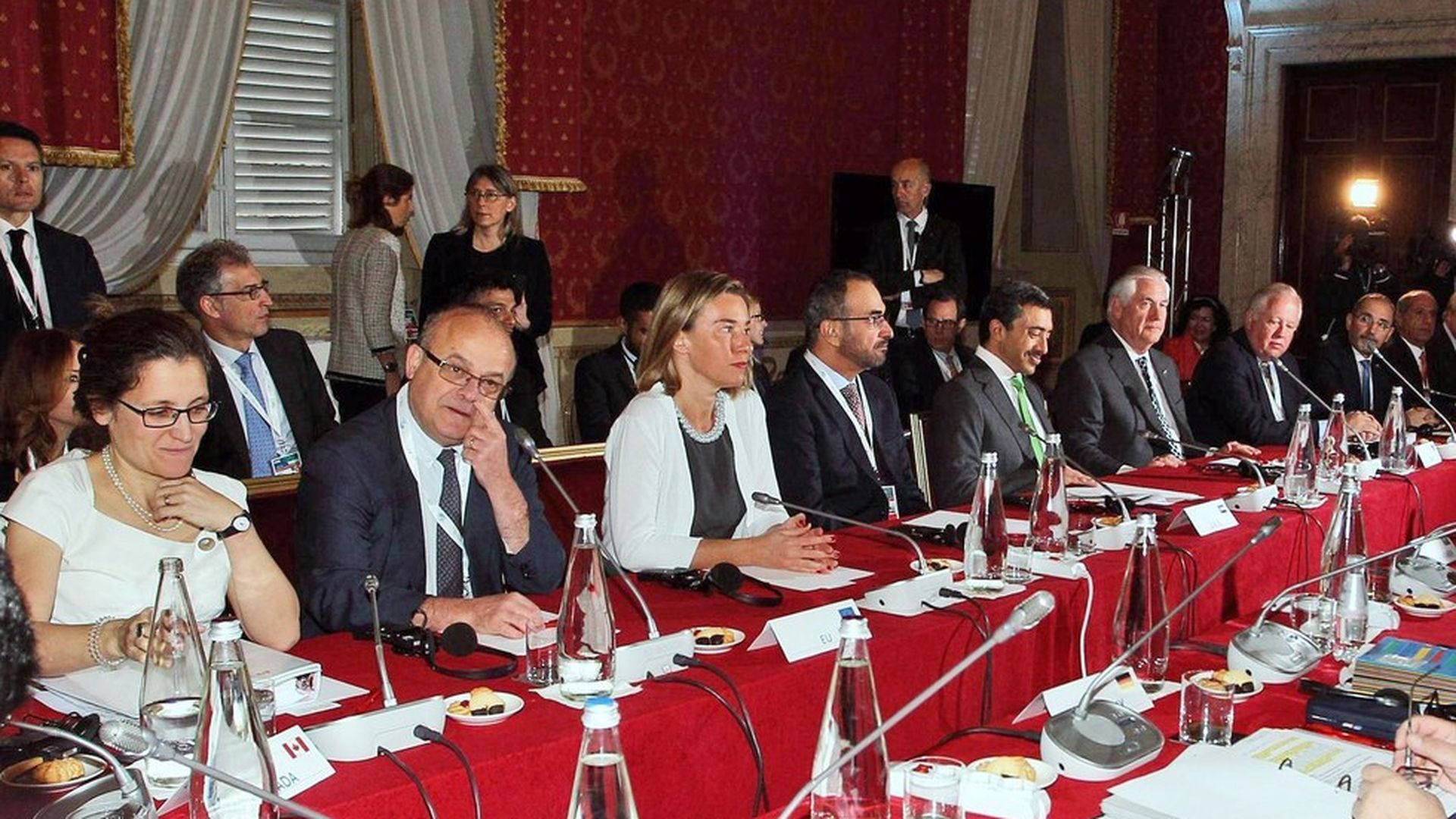 Key takeaways from the G7 summit:
Rex Tillerson said Russia "must choose" between the U.S. and Iran/Assad/Hezbollah.
All G7 nations agreed Assad cannot be part of Syria's future, and that Russia must stop its "hypocrisy" and work with other countries to bring an end to the Syrian civil war, per French Foreign Minister Jean-Marc Ayrault.
But they failed to reach an agreement on sanctions, per Italian Foreign Minister Angelino Alfano.
G7 leaders agreed that U.S. intervention had offered "a window of opportunity" for positive change.
Go deeper