Woman alleges Roy Moore sexually assaulted her when she was 14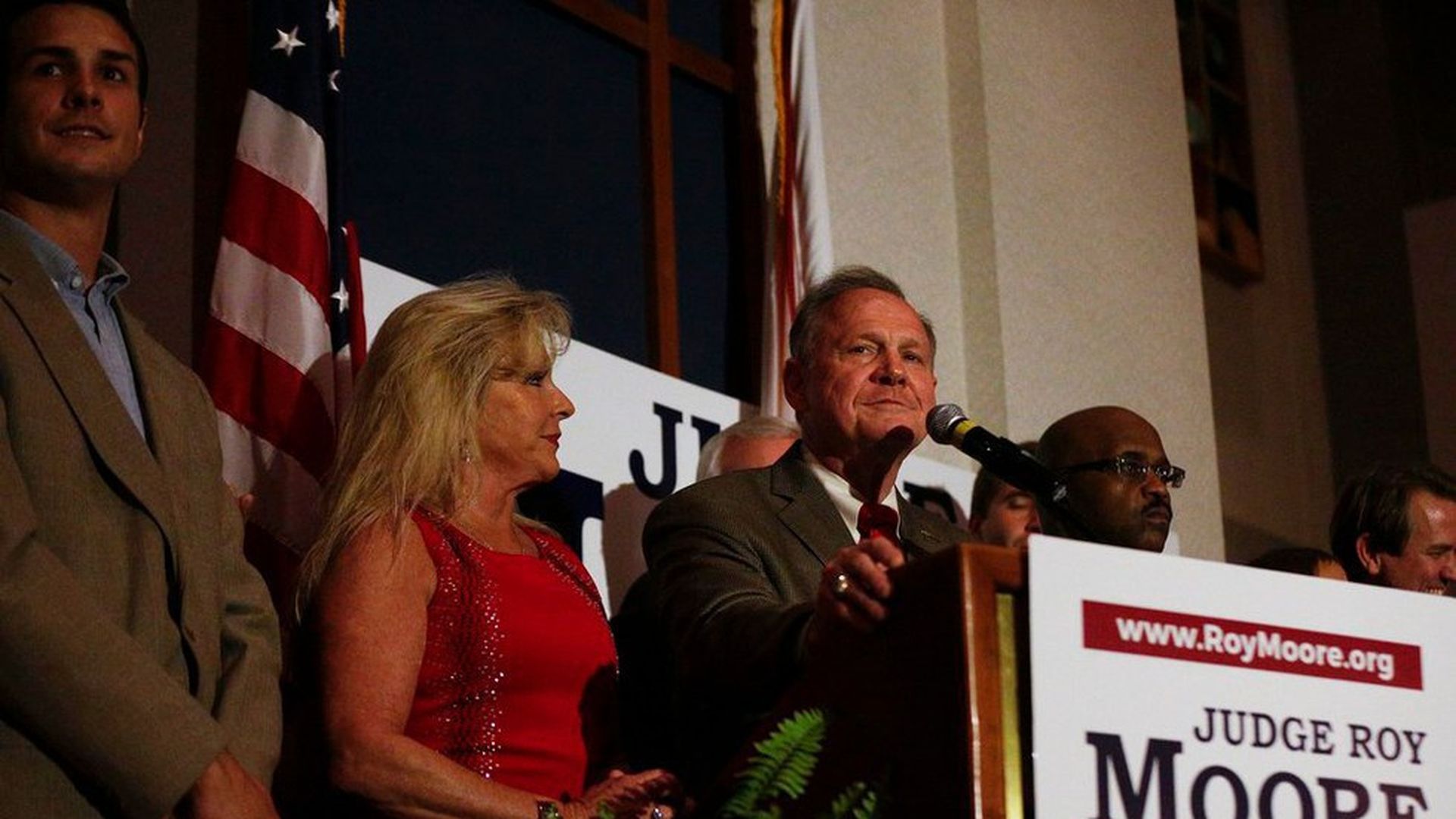 A woman alleged that Roy Moore, the Republican nominee for Senate in Alabama, sexually assaulted her when she was 14 years old, the Washington Post reports. Moore was 32 at the time.
The allegations: Leigh Corfman says that Moore picked her up one day (after previously meeting her outside a courthouse in Alabama when she was accompanied by her mother) and drove her to his house in the woods. He allegedly kissed her and complimented her looks. On another visit to his home, she claims Moore took off her pants and shirt, as well as his own clothes, and touched her over her underpants and bra. She also said Moore directed her hand to touch him over his underwear.
"I wanted it over with — I wanted out," Corfman told the Post she was thinking at the time of the encounter. "Please just get this over with. Whatever this is, just get it over."
Why it matters: Moore is yet another example of the many men in power allegedly abusing women, and an Alabama elections spokesperson told Wash Post's Aaron Blake that it's "too late" to remove Moore from the ballot.
Ahead of the release of the Wash Post report, Breitbart ran a story calling the Post's motivations into question, with a denial from Moore: "These allegations are completely false and are a desperate political attack by the National Democrat Party and the Washington Post on this campaign."
Three other women told WashPost that Moore made advances toward them when they were 16, 17, and 18 years old. Moore was in his 30s and asked them all on dates, allegedly kissing at least two of them.
Go deeper