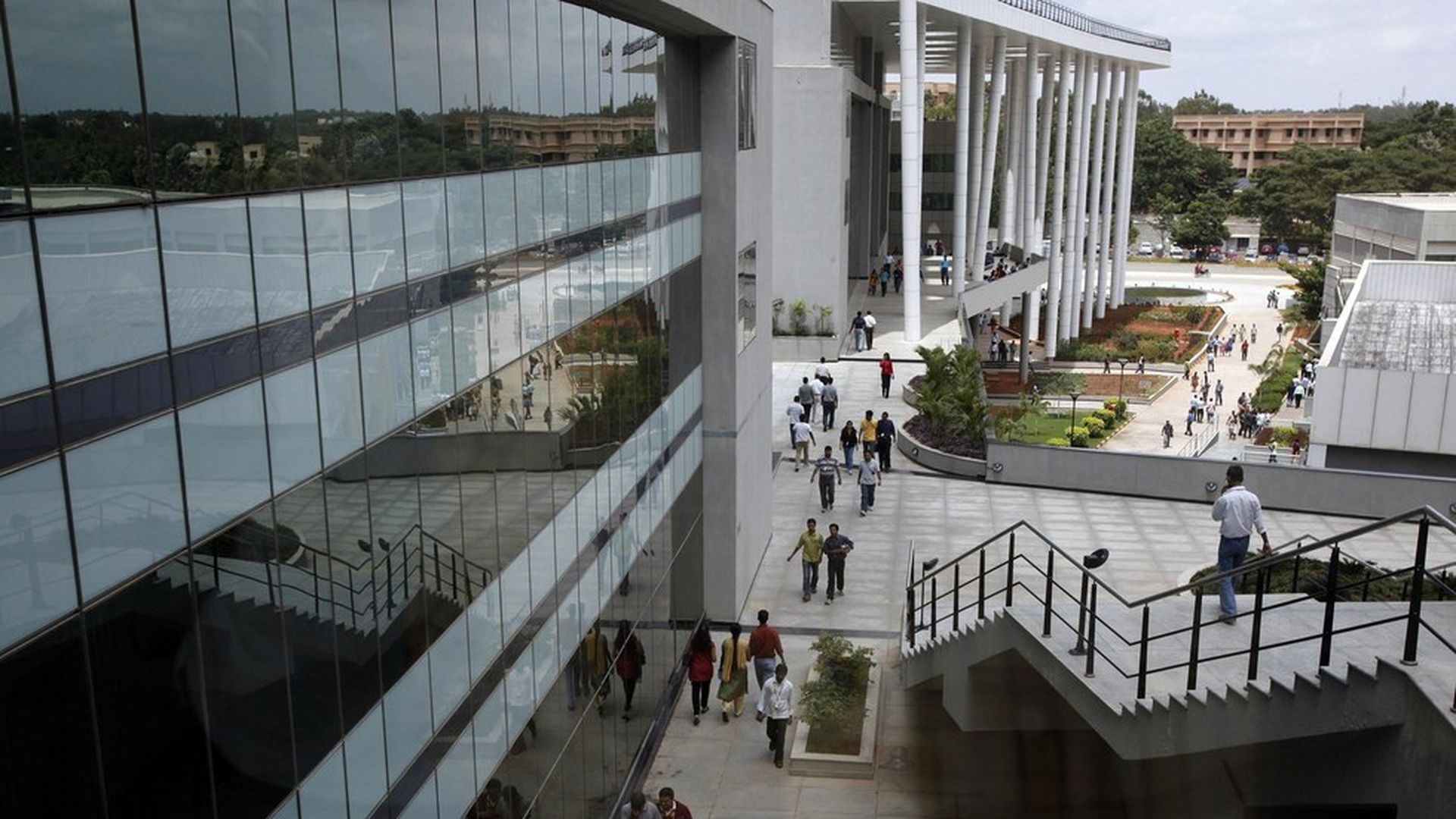 The H-1B lottery for high-skilled foreign workers — the one Trump had pledged to reform — opens today without any White House action. By Friday, the government is expected to be flooded by almost 300,000 applications for a pool of only 85,000 visas that are coveted by tech firms to fill engineering jobs.
Why it matters: Trump campaigned on a promise to overhaul the H-1B program, which he said was used by some companies to undercut American employees with cheaper overseas labor. A draft executive order leaked out from the White House in February. Since then, immigration experts and lobbyists expected Trump to call for a reprioritized lottery system that would put outsourcing companies at the back of the line. The tech industry, which has pushed for an expanded lottery system, was widely nervous that he'd drastically curtail the total number of visas in the process.
But Trump never made his move — and the lottery will start today as usual.
Winners:
Indian-based outsourcing firms like Tata, Infosys, and Wipro, who are among the biggest filers of H-1B applications and would have been hardest hit by a program overhaul.
Neutral:
It's a mixed result for tech firms like Microsoft, IBM and Cisco. The tech industry generally wouldn't argue with a re-prioritized system. But Trump's punt means they can stop worrying — at least for now — about a severe visa cutback that would have made it even harder to hire a relatively limited number of high-skilled workers.
One tech lobbyist wouldn't characterize maintaining the status quo as a "win," but added that "we are pleased that the administration doesn't seem to be rushing any possible high-skilled immigration regs."
Losers:
U.S. technical workers, who pushed for H-1B program reform to crack down on outsourcing firms.
"Trump had the ability to do something to save 50,000 American jobs. He didn't and that's very disappointing," said Russ Harrison, director of government relations for IEEE-USA, which represents 200,000 U.S. technical workers. "We know who's going to get those visas — it's the companies who know how to work the system to replace American workers."
What to watch: The lottery was seen as an unofficial deadline for early Trump action on this issue. With that now passed, expect the discussion to shift to Congress, where a number of bills have already been introduced to reign in abuse of the H-1B program.
Go deeper